HC rejects ED's objection, allows Abhishek Banerjee to travel abroad, but on one CONDITION
Abhishek Banerjee has stated that he had requested the central agency to spare him from questioning for some time as he would have to go abroad for his ophthalmological treatment, PTI reported.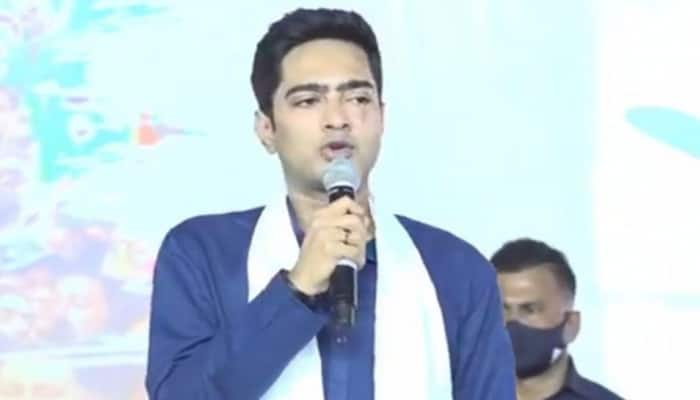 Kolkata: Calcutta High Court on Thursday rejected ED's objection to restrain Abhishek Banerjee from leaving the country and allowed him to travel to Dubai for medical treatment. Abhishek Banerjee will be able to go abroad for eye treatment. Abhishek will be accompanied by his wife Rujira when he goes to Dubai. The High Court responded to Abhishek's petition but on one condition. ED has to be informed where Abhishek is being treated at a hospital in Dubai and where he is staying. Calcutta High Court has also said that the air tickets and phone numbers of Dubai will have to be shared with the ED.
Abhishek Banerjee and his wife are not named in the FIR. When called, he went to the ED's office. information has been given. As a result, there is no question of non-cooperation in the investigation, Abhishek's lawyer claimed. The ED had objected that Abhishek could go abroad and meet Vinay Mishra. Their question was, what is the problem that Abhishek is not being treated in India? The ED had accused Abhishek of concealing medical information. That is why the ED had objected to Abhishek's foreign travel even for medical reasons. The ED expressed apprehension that Abhishek may flee to Dubai. However, the Calcutta High Court dismissed the claim.
The High Court then asked a counter-question. According to sources, the High court had asked the ED, "When you know Vinay Mishra is in Dubai, what action did you take?". Hc questions ED's objection to Abhishek's foreign travel.
Earlier, Abhishek Banerjee had written to the ED asking not to summon him in the coal smuggling case from June 3 to 10. Because he is going abroad for medical treatment. According to sources, the ED then banned him from leaving the country in response. Abhishek then moved the court seeking a stay on the ED ban.
Incidentally, the Trinamool leader recently made headlines after he described a couple of judges as biased and operating at the behest of some forces. "I feel bad to say that a couple of members of the judiciary are acting at the behest of others and as agents. They are ordering for CBI verdicts in petty cases. They are putting a stay in murder cases. This is unthinkable," Banerjee said at a public rally in Haldia on May 28.
On May 30, West Bengal Governor Jagdeep Dhankhar informed that he has instructed the state chief secretary H.K. Dwivedi to initiate action Banerjee over his anti-judiciary comments.
This ED case stems from a November 2020 FIR registered by the CBI that alleged a multi-crore-rupee coal pilferage scam related to Eastern Coalfields Limited mines in West Bengal's Kunustoria and Kajora areas in and around Asansol.
In September last year, Banerjee, the national general secretary of the Trinamool Congress (TMC), was grilled for the first time and his statement was recorded under sections of the Prevention of Money Laundering Act (PMLA).
(With inputs from agencies)