White House on brief lockdown after woman driver intentionally hits security barrier
Streets surrounding the White House were cordoned off, snarling local traffic.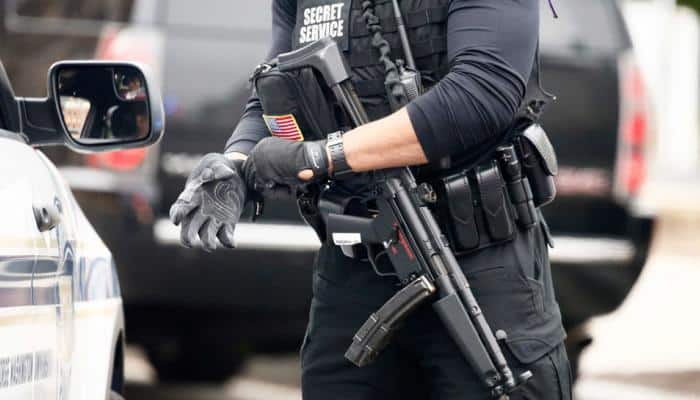 WASHINGTON: A Tennessee woman driving a white van on Friday intentionally drove into a White House security barrier but did not breach it, and she was immediately apprehended and put under arrest, the U.S. Secret Service said.
No shots were fired and no law enforcement personnel were hurt, the Secret Service said in a statement.
Previous encounters with the 35-year-old woman from La Vergne, Tennessee, near the White House had resulted "in numerous arrests for a variety of criminal violations," it added, without giving her name.
"The female was again charged today with numerous criminal violations and transported to the Metropolitan Police Department," the statement said, adding that normal operations had resumed at the White House complex.
"This minivan came and crashed into the barricade and tried to push through the barricade and his tires were burning rubber and a lot of smoke was coming up," eyewitness Chris Bello, 50, of New York, told reporters near the scene.
"And then about 30 seconds after that the two security guards that were in the booth, you know, ordered him to stop doing what he was doing and he didn`t listen," Bello said.
The White House was put on a temporary partial lockdown following the crash, which occurred shortly after a meeting there between President Donald Trump and Australian Prime Minister Malcolm Turnbull, who was still at the White House.
Trump later tweeted: "Thank you to the great men and women of the United States @SecretService for a job well done!"
Streets surrounding the White House were cordoned off, snarling local traffic.
A reporter for the local Fox channel affiliate tweeted that a witness had reported seeing officers pull a woman out of the vehicle`s window at gunpoint. He posted a photograph of what he said was the white Chevrolet minivan that hit the barrier.
Reuters video showed the minivan with an American flag emblem on the back and with both its rear window and a side window smashed. The video showed a law enforcement officer checking the underside of the van with a mirror.
CNN, citing unnamed law enforcement sources, said the action of driving into the barricade was not directed at the president or anyone at the White House and that mental health issues may have been a factor.
Live Tv