photoDetails
In Pics: Mirabai Chanu returns to India after winning silver medal in Tokyo Olympics
Indian weightlifter Mirabai Chanu returned to the country on Monday after her superb silver medal-winning performance at the Tokyo Olympics and was greeted enthusiastically at the airport.
Indian weightlifter Mirabai Chanu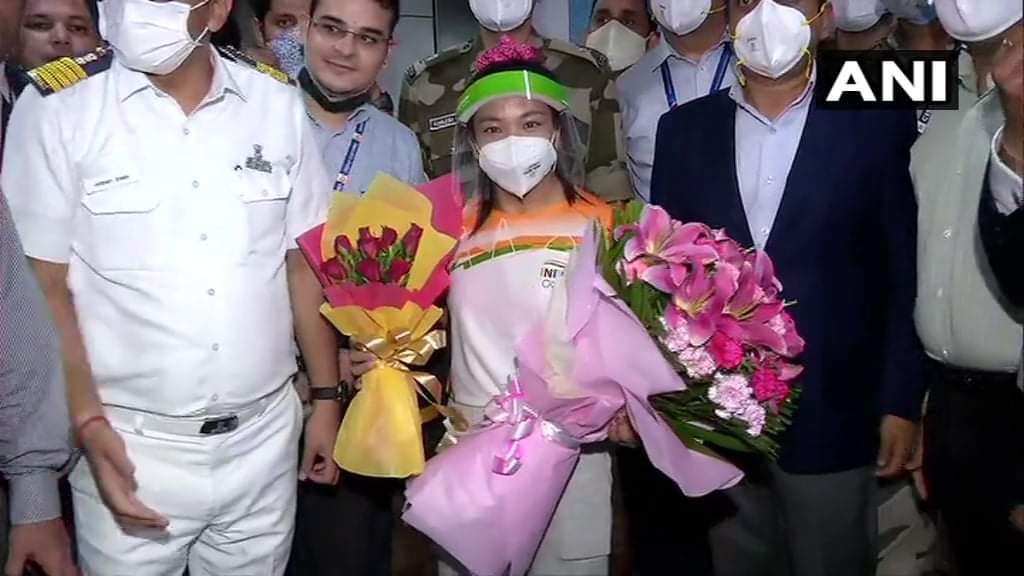 It has been reported that Mirabai Chanu stands a chance to win the Gold medal if China's Zhihui Hou fails the test by Anti-Doping Authorities. Zhihui Hou had bagged gold on Saturday with a total of 210kg and created a new Olympic Record. The rules clearly state, if an athlete fails the doping test, then the athlete who has won silver, will be awarded the gold.
Indian weightlifter Mirabai Chanu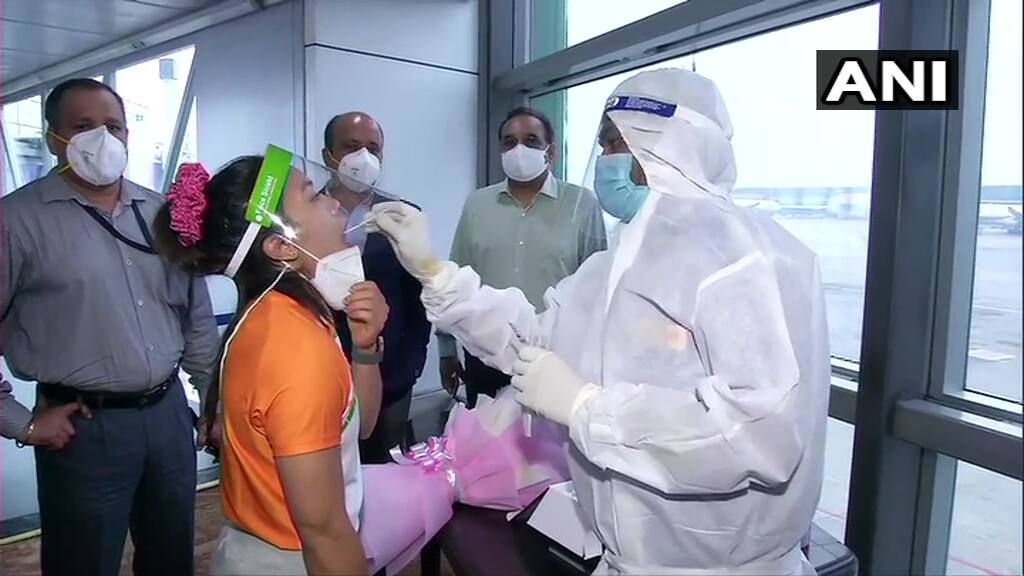 The silver medallist underwent a mandatory RT-PCR test at the Delhi airport after arriving in Inida.
Indian weightlifter Mirabai Chanu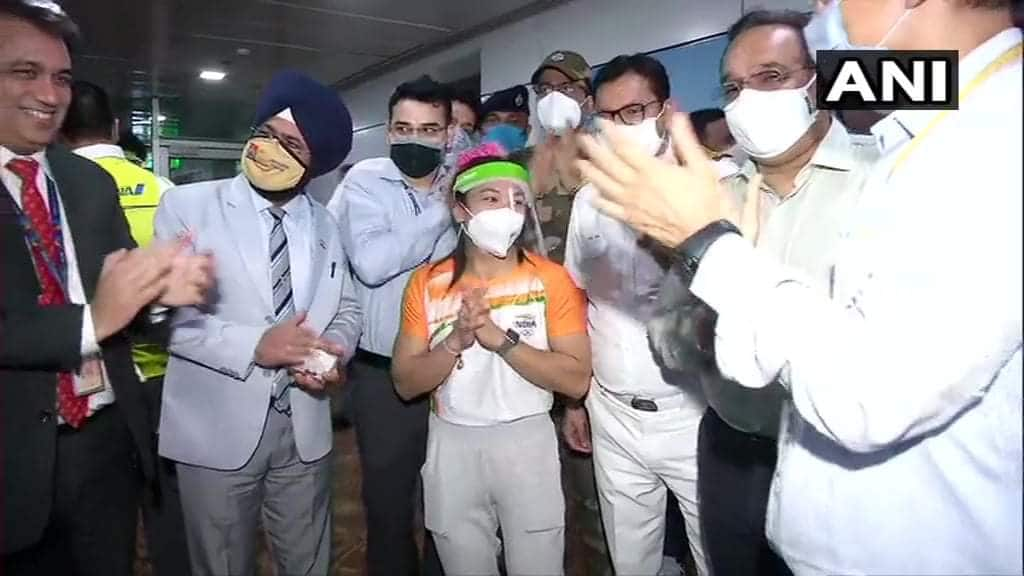 When asked what she would do now that her event is over, Mirabai said she attend to her craving for pizzas. To everyone's surprise, the giant and famous pizza chain, Domino's heard that and announced that they would be offering the Olympic silver medallist free pizza for the rest of her life.
Indian weightlifter Mirabai Chanu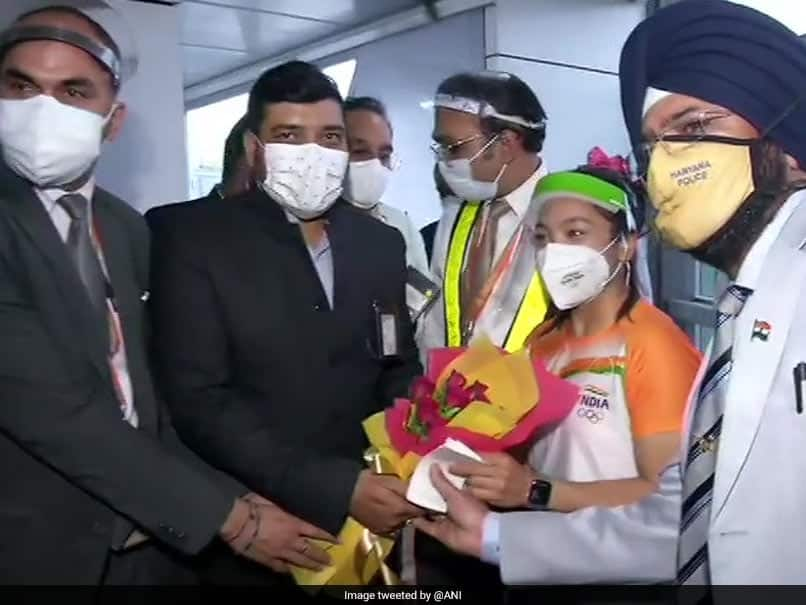 "The decision to go to the US had a big role in me winning a medal at the Olympics. There was a time when all flights were shutting down to the US because of the pandemic. But SAI and Prime Minister Narendra Modi helped us get the ticket and I was able to reach there. I was able to train in the US. I got all the desired support. I want to thank everyone for their support. The Target Olympic Podium Scheme (TOPS) helped me to train to the best of my ability and I had all the best facilities," Chanu told ANI after returning to India.
Indian weightlifter Mirabai Chanu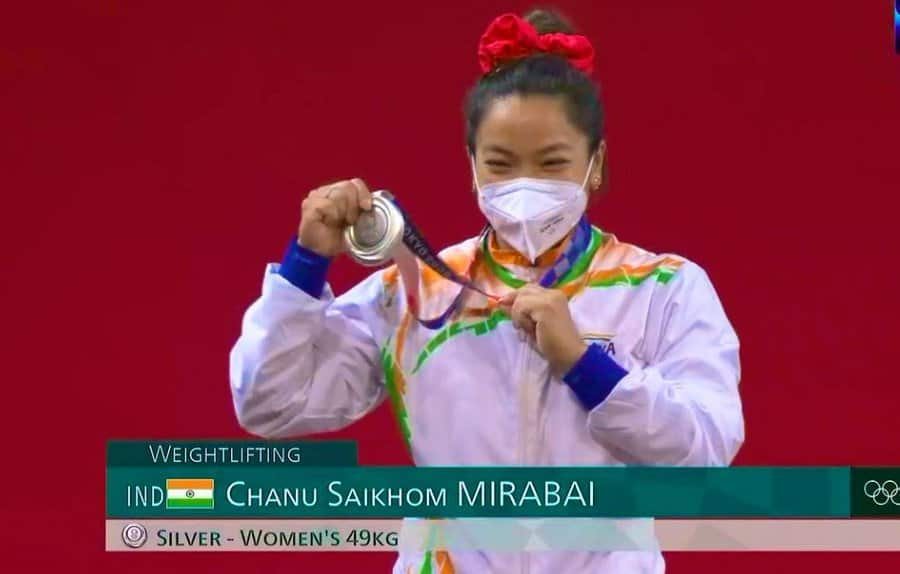 Mirabai Chanu had opened India's medals tally at the Tokyo Olympics on Saturday as she bagged a silver in the Women's 49kg category at Tokyo International Forum. She lifted a total of 202 kg (87kg in snatch and 115kg in clean and jerk) during her four successful attempts across the competition.