Beach diaries: Shanaya Kapoor vs Ananya Panday - Whose summer look is hotter?
Star kids Ananya Panday and Shanaya Kapoor often make headlines for their Instagram posts. Take a look at their most stunning beach looks.
It's Ananya Panday vs Shanaya Kapoor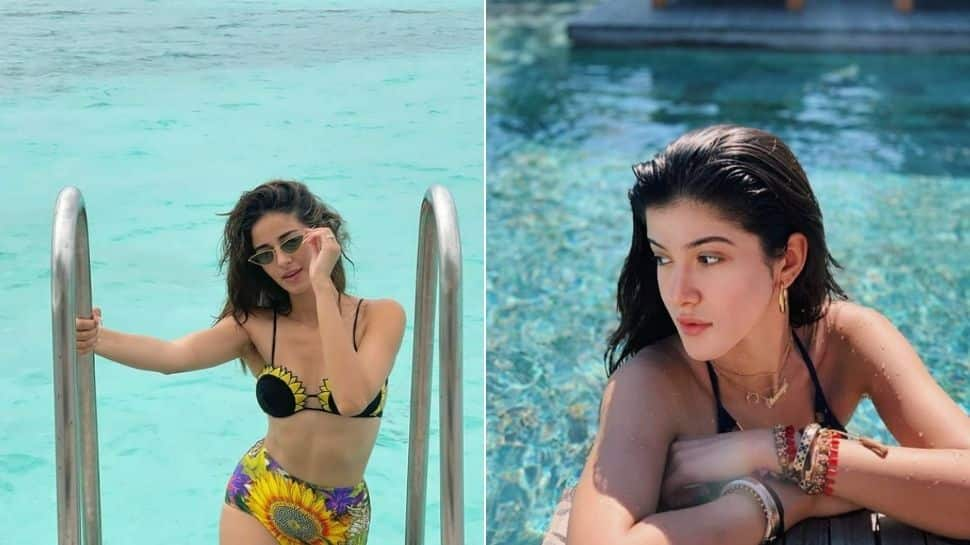 Shanaya Kapoor and Ananya Panday, both, love jetting off to exotic locations and enjoying their downtime at the beach. The two star kids often share their summer adventures on Instagram as they pose under the sun and sand. We take a look at their different beach looks and outfits - which star kid's style caught your attention?
(Pic Credit: Instagram/Ananya Panday, Shanaya Kapoor)
Shanaya and Ananya's love for straw hats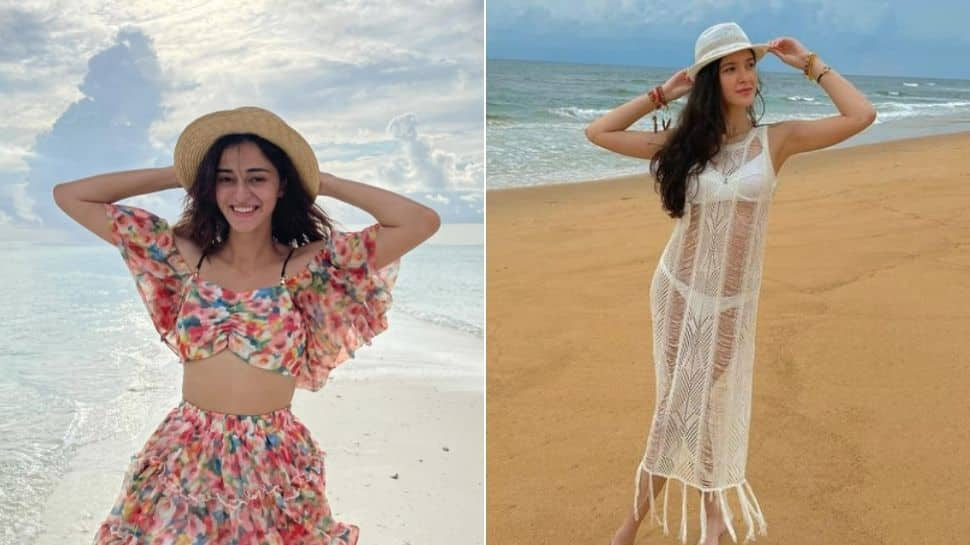 Who wore it better? Ananya and Shanaya pose in the quintessential straw hat at the beach. While Ananya paired it with a floral dress, Shanaya went for a more elegant look in a white bikini and lacey maxi top.
Ananya Panday has a great sense of humour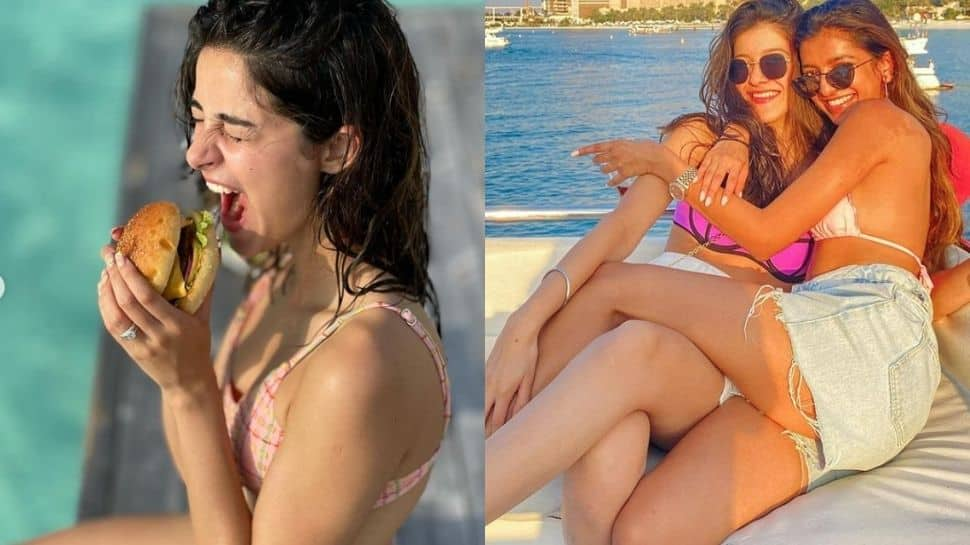 Ananya Panday is at her happiest when she's at the beach. This picture is evidence of that, it's also proof of Ananya's goofier personality as compared to Shanaya.
Its floral vs geometric patterns
Ananya and Shanaya also have different stylistic choices when it comes to beach outfits. While Ananya enjoys more floral prints, Shanaya prefers geometric or simpler designs.
Shanaya's monokini outfit vs Ananya's pastel bikini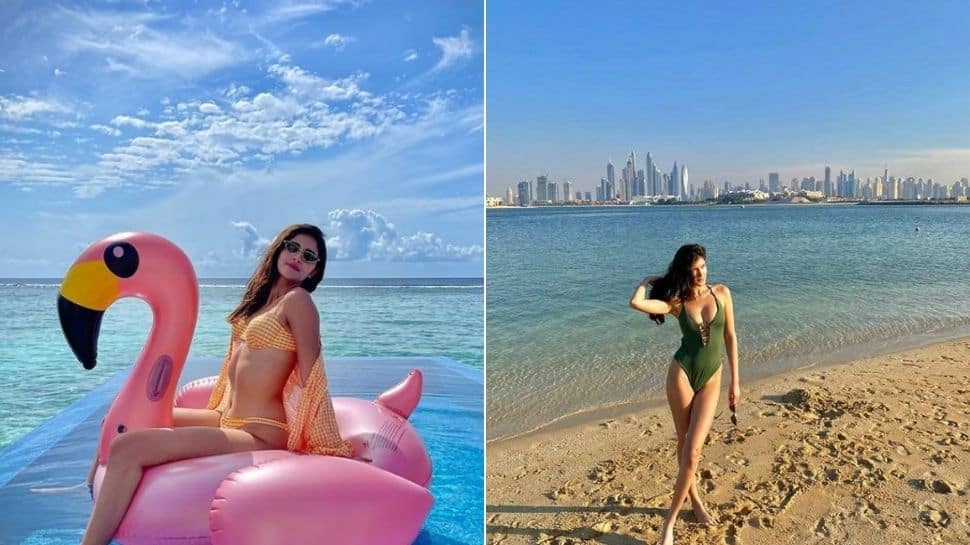 While Ananya loves wearing dresses, bikinis, she's rarely seen in a monokini. On the other hand, Shanaya has many photos where she's seen dressed in fabulous monokinis whether that is at the beach or the pool.