We Were Unable To Obtain...: Gujarat Giants Reveals Real Reason Behind Ruling Out Deandra Dottin Ahead of WPL 2023
Dottin's response to a "Get Well Soon" message on Instagram hinted at her surprise about the situation.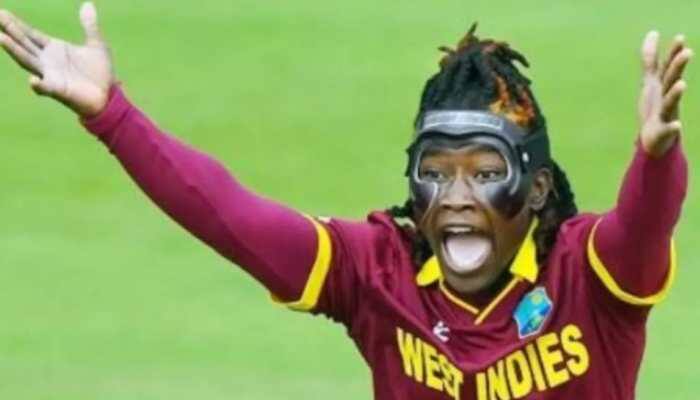 The inaugural Women's Premier League has been hit by controversy even before its opening game. The Gujarat Giants announced that Australian all-rounder Kim Garth had replaced West Indies' Deandra Dottin in their squad due to an injury just hours before the first match. However, on Saturday, Dottin revealed on social media that she was fit and healthy, casting doubts over the reason behind her removal from the team. On Sunday, the Gujarat Giants issued a statement explaining that they were unable to obtain a mandatory medical clearance for Dottin, preventing her from playing in the league. They further added that she would be part of the team in future editions of the WPL once she gets medical clearance to play.
Our statement.#TATAWPL #BringItOn #GujaratGiants #WPL2023 pic.twitter.com/G5x61FOKBW — Gujarat Giants (@GujaratGiants) March 5, 2023
"Deandra is a world-class player and a wonderful signing for the franchise. Unfortunately, we were unable to obtain a medical clearance before the defined deadline for this season. Such clearances are a requirement of all the players participating in the WPL. We look forward to seeing her return to the field soon. Subject to the clearance of her medical report, she will be a part of the Gujarat Giants squad in the upcoming seasons," said GG in the statement, without specifying what exactly was the medical issue that prevented Dottin, who has featured in 143 WODIs and 127 T20Is for the West Indies, from playing in the WPL.
Dottin's response to a "Get Well Soon" message on Instagram hinted at her surprise about the situation. She wrote, "Get Well Soon from what may I ask," and on Twitter, she expressed her frustration, writing, "I really appreciate all the messages but truth be told, I'm recovering from nothing but the Holy Ghost anointing thank you."
The Gujarat Giants had bought the West Indian batter for Rs 60 lakhs at last month's auction. However, without her services, they suffered a significant loss in their opening game, losing to the Mumbai Indians by 143 runs at the DY Patil Stadium.
This incident has raised questions about the transparency and communication within the league's management and teams. It highlights the need for clear guidelines and procedures to ensure fairness and consistency in player selection and participation. The league organizers should investigate the matter and take necessary steps to ensure that such controversies are avoided in the future.