EXCLUSIVE: Chief Selector Chetan Sharma Says it's end of Road in T20I for Rohit Sharma, Hardik Pandya is the Future
Hardik Pandya has been captaining India in T20Is since the 2022 T20 World Cup.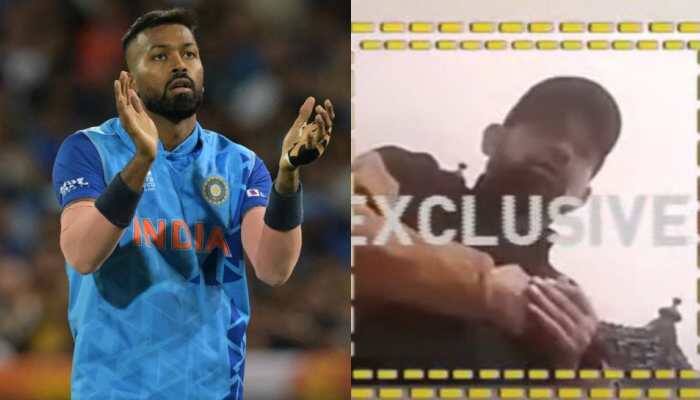 ZEE NEWS conducted a sting operation on the Chairman of the Selection Committee of the Board of Control for Cricket in India (BCCI), Chetan Sharma. The operation revealed previously unknown details about the use of fake fitness injections in Team India, the discord between Sourav Ganguly and Virat Kohli, and the responsible parties for dropping players from the team. This shocking disclosure was captured on Zee Media's spy camera and may have a significant impact on the BCCI and the International Cricket Council, leading fans to feel deceived.
___ ______ __ ______ ______ ___ ___ __ ____ __ ____ __ ___#GameOver @preetiddahiya @DChaurasia2312 pic.twitter.com/4CmxluKo9N — Zee News (@ZeeNews) February 14, 2023
Hardik Pandya to be next captain
"Hardik Pandya would take over as captain in the long run and that Rohit Sharma would no longer be a part of the T20I setup. I brought in the likes of Suryakumar Yadav, Ishan Kishan, Deepak Hooda, Shubman Gill, and other 15-20 players in the team," Chetan Sharma said.
Sharma's statement revealed that players are using fake fitness injections, and the BCCI is turning a blind eye to this fact for prominent players. This report is particularly important as it highlights the disagreement between Team India's captain, Virat Kohli, and the BCCI. It also shows how influential players like Rohit Sharma and Hardik Pandya sway the Chief Selector's decisions and how significant players use breaks to plan their removal from the team.
"The players are not fit but they take injections to play. They are ready to play even at 80 percent fitness. They take injections and start playing. I am talking about injections. If they take pain-killer than it will come in dopping. Team India players are aware about which injections come in anti-doping," Sharma also claimmed.
Zee Media's sting operation has exposed the use of fake fitness injections in Team India and why the Chief Selector is powerless to stop it, despite being aware of the issue. This disclosure marks a significant moment in cricket broadcasting, and it is the first time that the BCCI has revealed such truths.
The consequences of this revelation are likely to be severe. The use of fake fitness injections may lead to a severe backlash from fans, who may question the authenticity of cricket matches. Furthermore, it may lead to a loss of trust in the BCCI, and other cricketing boards may scrutinize the Indian cricket team more carefully.