Wrestling: Major boost for Indian grapplers as WFI sign foreign coaches
Wrestling Federation of India roped in Iran's Hossein Karimi alongside USA's Andrew Cook and Temo Kazarashvili of Georgia on a one-year contract.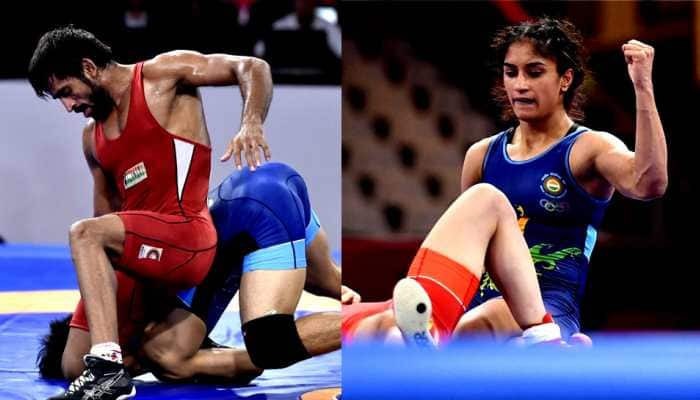 The Indian wrestling contingent got a major coaching boost after Wrestling Federation of India (WFI) successfully acquired services of ace foreign coaches. WFI roped in Iran's Hossein Karimi alongside USA's Andrew Cook and Temo Kazarashvili of Georgia on a one-year contract.
Karimi was Asian powerhouse Iran's assistant coach in the 2016 Rio Olympics. Iran had won five medals including a gold, won by Hassan Yazdani in the Men's freestyle. Kazarashvili, on the other hand, had won 1979 junior and 1982 senior World Championship titles.
Hossein Karimi will join the men's freestyle wrestlers while Cook is set to coach the Women's wrestlers. Temo Kazarashvilli will guide the Men's Greco Roman wrestlers. The Sports Authority of India had approved the appointments of the three overseas coaches on Wednesday.
"It is the first time that we have coaches from Iran and USA. Iran was never interested in providing coaches to India but of late, the relations between the two federations have improved, so we managed to rope in Karimi," WFI assistant secretary Vinod Tomar told news agency PTI.
Current national coaches, Jagmander Singh (Men's freestyle), Kuldeep Singh Malik (Women's) and Kuldeep Singh (Greco Roman) will continue their assignments with at the national camps.
"Keeping in mind the demand and requirement of India's top wrestlers, we have hired foreign coaches. They want personal attention during training. We are hoping that along with the Indian coaches, these foreign coaches will be able to help our wrestlers in a big way," Tomar added.
When asked about the appointment of Kazarashvili, who was awarded a suspension for favouring an Uzbekistan wrestler at the Rio Olympics, Tomar, however, said, "He says he never did that and it was just an allegation. And it's mistake in past. We are hopeful that he can produce good results. He is a good coach and a former world champion. We did not have a better option."
The trio would begin their first assignment with the Under-23 World Championship, which will be held in Bucharest, Romania. The tournament is scheduled between November 12-18.
WFI was also interested in Russia's Farniev Irbek Valentinovich as the Women's coach but the latter procured another assignment.
(With Agency inputs)
Live Tv