United Kingdom foils terror plot to blow up Downing Street gates, kill PM
An Islamist terror plot to assassinate Theresa May has been foiled by the country's security services.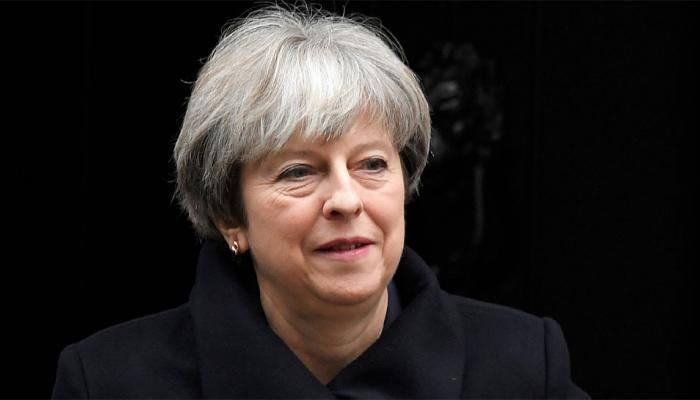 London: An Islamist terror plot to assassinate British Prime Minister Theresa May by detonating an explosive device to storm into her Downing Street office has been foiled by the country's security services, media reports said on Wednesday.
Two men, 20-year-old Naa'imur Zakariyah Rahman and 21- year-old Mohammed Aqib Imran, appeared at Westminster Magistrates' Court in London on Wednesday charged with terror offences following their arrest by counter-terrorism officers on November 28.
They have been remanded in custody to appear before the Old Bailey court in the city on December 20.
At a brief hearing, the court was told that Rahman had "planned to detonate" a bomb at Downing Street gates and in the ensuing chaos try to kill May with a knife.
He is charged with the preparation of terrorist acts and is also charged with assisting another man to prepare separate acts of terrorism.
Imran is accused of allegedly planning to travel overseas for the preparation of acts of terror.
The latest plot emerges as a new report released this week found that the UK's security services could possibly have prevented a suicide attack at the Manchester Arena in May.
Bomber Salman Abedi killed 22 people when he blew himself up outside an Ariana Grande concert in Manchester.
Barrister David?Anderson, who was asked to conduct an independent investigation, said Abedi had been on MI5's radar but that his "true significance was not appreciated at the time".
After reviewing the security services' actions in relation to four terrorist attacks in the UK this year, he concluded, "It is conceivable that the Manchester attack, in particular, might have been averted had the cards fallen differently."
His report also noted that the Pakistani-origin ringleader, Khuram Butt, of the terrorist attack on London Bridge in June had been on the security services' radar for two years.
The 27-year-old had been watched by MI5.
Butt was involved in "high-risk extremist activity", according to intelligence initially received by MI5 but the assessment was downgraded and he was believed to have turned his attention to travelling overseas instead.
Butt appeared on the security radar a number of times and was on bail for fraud on June 3 when he, Youssef Zaghba and Rachid Redouane killed eight people in a knife and van attack.