Disturbing! Woman found half-decomposed, crawling with cockroaches and maggots
A woman in her 50s was found partially decomposed and covered in maggots at her home near Atlanta.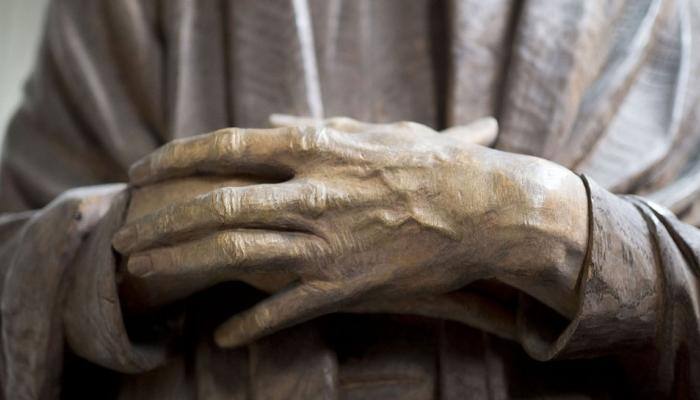 Buford: In a disturbing incident, a bedridden woman was found partially decomposed and covered in cockroaches and maggots at her home in northern Georgia.
The woman, in her 50s, was found living in poverty and neglect in Buford, about 40 miles outside Atlanta. Garbage was found in her home piled to the ceiling and roaches were said to be scaling the walls and eating the woman's flesh. Her legs were reportedly showing signs of decomposition and firefighters who reported the incident to investigators, thought the woman, identified as Tracie Sorrells, would not live much longer.
According to The Washington Post, the woman's husband, Terry Sorrells, 54 and their son, Christian, 18 were arrested by the police. They were charged with neglect of a disabled or elderly person. It is a felony offense. They were each held on $22,200 bond.
Tracie was taken to a hospital. As of now, her condition is not known. Tracie was supposedly bedridden for the past year or two.
The report quoted Christian telling the police that he and his father had been caring for his mother. He also said that Tracie's health had been on a decline. The son added that the family was having financial issues as no one had a job.
The Washington Post quoted a Gwinnett County police officer, who responded to the call from firefighters, describing the scene as grotesque. Following is an excerpt from the incident report as published in the Daily:
"I was overwhelmed with the smell of human feces and garbage. The patient's bed was in the living room covered in plastic and faeces and unknown liquid. Garbage lined the floor all the way to the kitchen. Inside of the kitchen was garbage piled from floor to almost ceiling. Roaches were crawling in every single room on the walls and ceiling. Inside of the bathroom there was garbage lining the floors and piled up."
Live Tv