Ghaziabad Man Tries Committing Suicide Live on Instagram, Saved in 13 Mins by Meta, Police Officials
The proactiveness of Meta and Ghaziabad police officials saved the life of the man who tried committing suicide on Instagram live.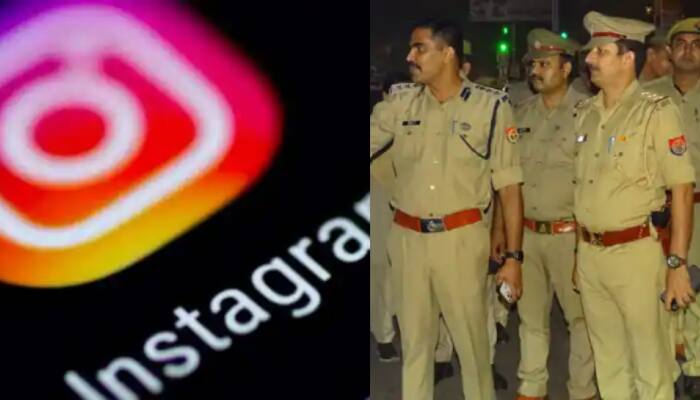 Ghaziabad: A startling incident has come to light from Uttar Pradesh's Ghaziabad, where a man who tried committing suicide and telecast it live on Instagram was saved. A young man named Abhay Shukla tried to take his life owing to depression due to his business losses. The pro-activeness of Meta and Ghaziabad police officials saved the life of the man. The incident happened on Tuesday late at night in the Vijay Nagar area of ​​Ghaziabad. As soon as the information was received, the Ghaziabad police swung into action and reached the young man's house in 13 minutes. The police continuously talked to Abhay Shukla and engaged him in talks, once the location was detected, the young man who was going to commit suicide was immediately saved.
According to reports, Abhay Shukla who used to work in a company that sells old mobiles started his own business. But due to a loss in business, he also borrowed Rs 90,000 from his mother, which he had kept for his sister's wedding. He also lost those 90 thousand rupees, which pushed him into despair and he decided to end his life due to depression.
Also Read: Bike-Borne Snatchers Attack Couple but There is a Twist - Watch Viral Video
The Ghaziabad police counselled the youth and released him after explaining. On the other hand, the young man also accepted his mistake and went to his home and decided to never repeat such an act.
In safer hands-On receiving a late night alert from @facebook, about a persons attempt to commit suicide, the social media centre of PHQ, sent his details to @ghaziabadpolice.
The local SHO swiftly reached the spot & rescued the youth & counselled him along with family members. pic.twitter.com/DJe3XWA0Sb — UP POLICE (@Uppolice) February 1, 2023
Live Tv