ATP Finals fair for all, says Roger Federer amid Rafael Nadal's clay talk
The Swiss ace has dismissed World No. 1 Nadal's claim that it would be fairer if the ATP Tour Finals were played on clay courts.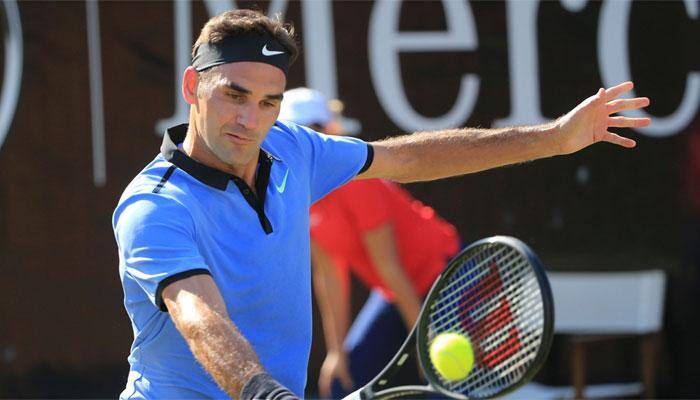 London: Roger Federer has dismissed Rafael Nadal's claim that it would be fairer if the ATP Tour Finals were played on clay courts.
As the world's most formidable player on clay, Nadal has in the past suggested it would be better if the season-ending Tour Finals at least occasionally took place on his preferred surface.
The prestigious season-ending event has never been held on clay since its inception in 1970 and it's a tournament which Nadal has yet to conquer.
It has mostly been played on an indoor hard-court, with other stints on carpet, grass and outdoor hard-courts when it was staged in various cities before setting up home in London in 2009.
Federer has always thrived on the indoor hard-court used at the O2 Arena, as he showed once again by kicking off his bid for a seventh title at the event with a 6-4, 7-6 (7/4) win over Jack Sock on Sunday.
Asked about the world number one's desire for a clay finale to the season, Federer insisted the current surface was a good choice given the preponderance of other events on the crushed earth.
There are currently three Masters 1000 events held on Nadal's favoured clay, with none on the faster grass that Federer prefers.
Of the Grand Slams, only the French Open - won 10 times by Nadal - is on clay, while Wimbledon, where Federer has triumphed eight time, is the grass-court major.
"'Fair'? I'm not sure if it's the right word. I think it's right and fair that it's indoors, as well," Federer said.
"There is no Masters 1000s on grass. There is one Masters 1000 indoors: Paris. So I feel like indoors also deserves its place.
"Could it be switched up to clay once in a while? Yeah, maybe. Could we have more 1000s on grass?
"Yeah, we could have that, too. Could we have less on clay, more or hard courts? Could we have more or hard courts, less on clay?
"Yes, it's all debatable. I think it's not the time of the year for clay, so there you have it.
"You can do indoor clay, I guess, but that's a bit silly. But I get his point."
NO REGRETS
Federer has enjoyed a remarkable renaissance this year, winning the Australian Open and Wimbledon, as well as five other titles.
Despite that stunning return to form, the 36-year-old won't finish the year on top of the world rankings.
Nadal wrapped up that honour when Federer opted out of the recent Paris Masters.
If world number two Federer had played and won in France, he could have kept the race going into the Tour Finals -- where he and Nadal are the leading contenders for the trophy.
But he was adamant he had no worries about missing out on pole position.
"He was better throughout the year. He played more tournaments. He was incredibly successful throughout," Federer said.
"So, no, I don't have any regrets because I feel like in my stage of my competition, my age, either it comes to me or it doesn't.
"He had more gas left in the tank than I did. I couldn't play as much as I've wanted, or I overplayed anyway.
"My only regret was I would have loved to be in contention through the Montreal finals, Cincinnati, US Open.
"But things evaporated very quickly after he won the US Open. That's when he made his final push, was in Asia. That was it for me really.
"In some ways I'm happy he clinched it because he deserves it. I can focus on playing the tournament, and not having to talk about that at the same time.
"But, sure, I would have loved to be it, but you can't be it with that many tournaments, so it's no problem for me."
Live Tv