Angarika Chaturthi: Here's all you need to know about it
In Hinduism, each day is dedicated to a God and Tuesday is often associated with Lord Ganesha.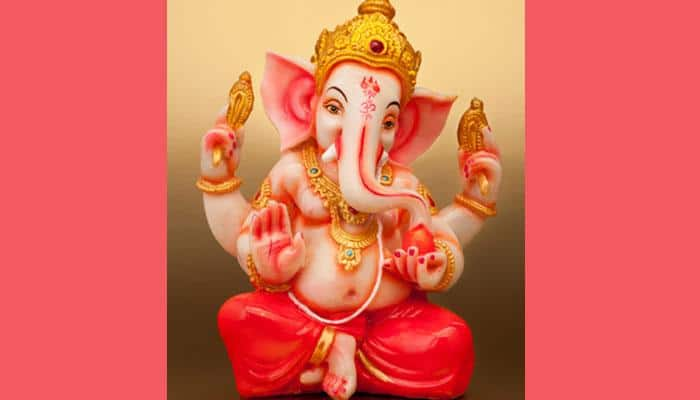 Angarika Chaturthi is one of the most important days for devotees of Lord Ganesha. It is second in terms of significance to Chaturthi of the Bhadrapada month (popular as Ganesh Chaturthi) in the Hindu calendar.
In Hinduism, each day is dedicated to a God and Tuesday is often associated with Vighnaharta / Vinayaka / Ganapati /Ganesha. Hence, the fourth day of the waning lunar phase (Krishna Paksha) after the full moon (Purnima) which falls on Tuesday is extremely auspicious.
Today is one of the most auspicious days in the Hindu calendar. The Angarika Chaturthi was previously celebrated on February 14, according to the Gregorian calendar and will be observed again on November 7 this year.
According to drikpanchang.com, the Tithi for today's Chaturthi began at 01:18 AM and will end at 03:02 AM tomorrow. The moonrise time is at 22:15 PM.
What does Angarika mean?
According to legend, Angarak, the son of Rishi Bhardwaj and Mother Earth was a great Rishi and a devotee of Lord Ganesha. Pleased by his devotion, Lord Ganesha expressed his desire to grant one of Angarak's wishes on the fourth day of in the month of Magha incidentally on Tuesday. Angarik, for whom, the devotion of Lord Ganesha was paramount, chose to be associated with his idol forever. Hence this Chaturthi is referred to as Angarika Chaturthi.
How is Angarika Chaturthi celebrated?
On this day, the devotees fast from morning till the end of the day. The fast is broken at night after worshipping Lord Ganesha and sighting the moon.
The literal meaning of Angarika is red or burning coal and hence red coloured clothes are often worn by devotees on Tuesdays. They take bath early in the morning and fast all day. Some devotees consume Vrata recipes like Sabudana Khichdi or thrive on fruits and milk until evening.
Since Lord Ganesha removes obstacles, he is the first recipient of peoples' prayers. Praying to Lord Ganesha with utmost devotion on Angarika Chaturthi will help in realising many dreams and unfulfilled desires.
Live Tv