photoDetails
Rezvani Vengeance armoured SUV is HERE, can beat any 5-star rated vehicle: IN PICS
Rezvani Vengeance makes its debut as an armoured SUV that can not just save its occupants from bullet and bomb attacks but can sprinkle pepper spray as well.
Rezvani Vengeance
For keeping occupants safe, it outperforms Global NCAP's 5-star safety rating with bulletproof glass, body armour, run-flat military tires, EMP protection, a smoke screen, underside explosive protection, and night vision. Also, seven bulletproof vests, helmets, hypothermia kits, and gas masks are a part of the package.
Rezvani Vengeance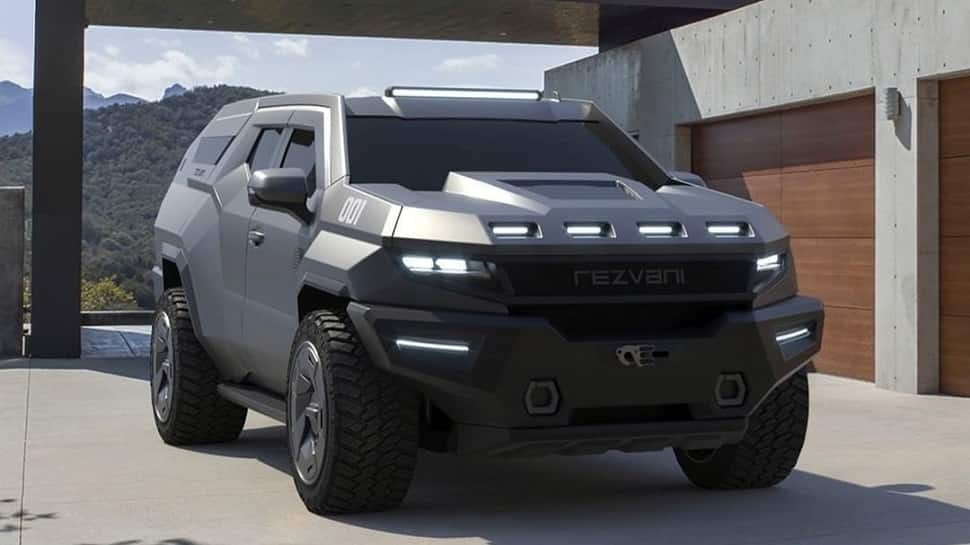 Talking powertrain options, there are three of them on offer - a supercharged 6.2-litre V8, a naturally-aspirated 6.2-litre V8, and lastly a 3.0L Duramax diesel engine.
Rezvani Vengeance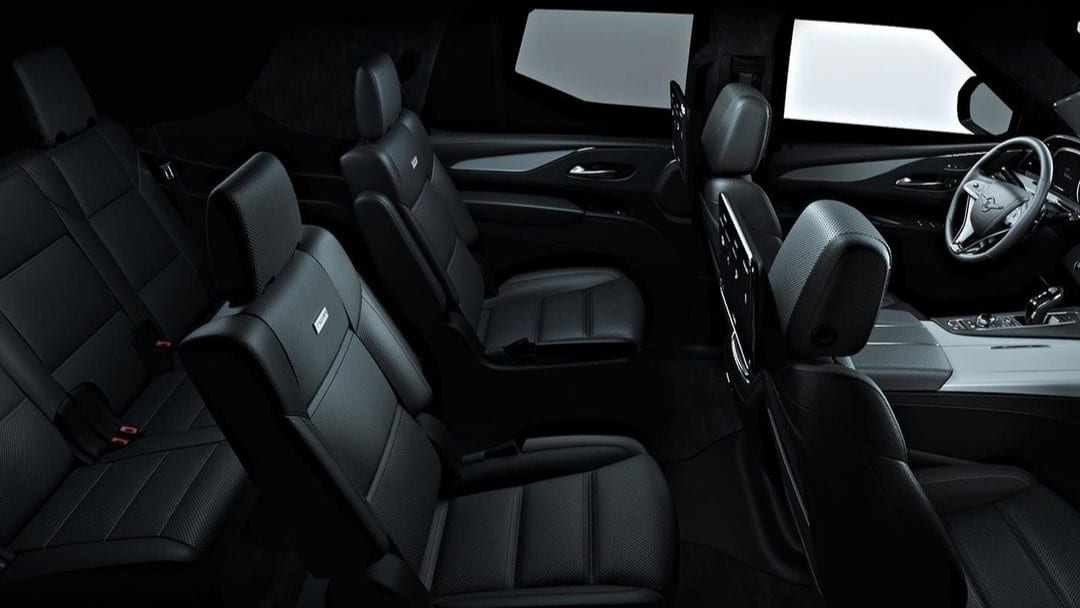 On the inside, the Rezvani Vengeance is offered with the optional Executive Seating package, which brings along 2 reclining seats, a massive LED TV, and a starry-night headliner as well.
Rezvani Vengeance
The bombproof SUV carries a starting price of $249,000 (Rs 2.04 crore), which with all the expensive and outlandish options can go up to $630,000 (Rs 5.17 crore).
Rezvani Vengeance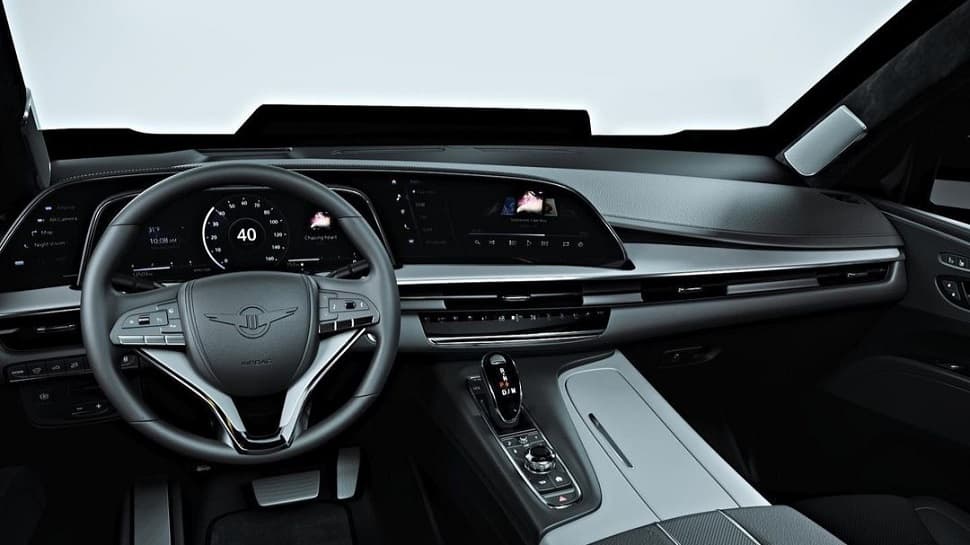 On the inside, the ethos of the base car - Cadillac Escalade, are pretty evident, as the dashboard layout remains unchanged for the most part. Therefore, it gets a 14.2-inch digital instrument cluster and a 16.9-inch infotainment system.
Rezvani Vengeance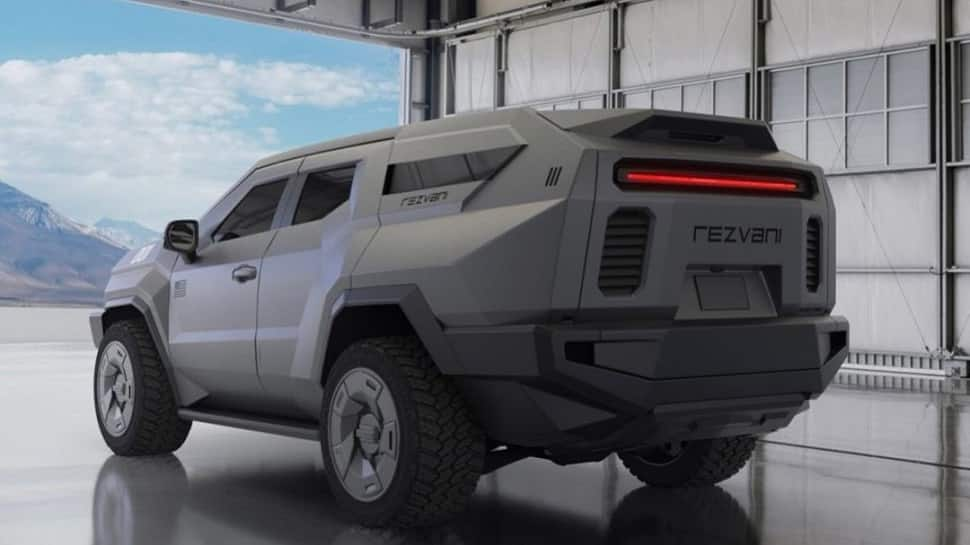 The Rezvani Vengeance looks every bit outlandish, and it does feature a very prominent LED light bar on the rear facet. Moreover, the wheels on this behemoth are 22 inches in diameter and are wrapped in 35-inch tires.
Rezvani Vengeance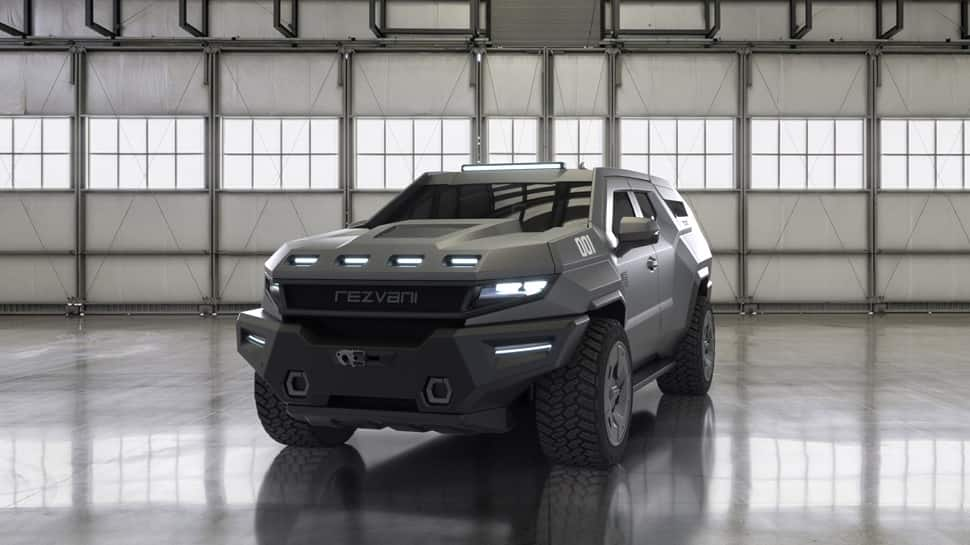 The Rezvani Vengeance uses the Cadillac Escalade as its base, and therefore, offers seating options for up to eight occupants, while keeping them safe from the apocalypse.