photoDetails
Indian Air Force Day: Check breathtaking images from Chandigarh as IAF completes 90 years - In PICS
On Saturday, the Indian Air Force will commemorate 90 years of outstanding service (Oct 8). In Chandigarh, the Indian Air Force Day ceremony flew above Sukhna Lake. At nine in the morning, a band march and parade contingent kicked off the festivities. This was followed by the arrival of AOC-in-C of Western Air Command. Then the Chief of the Air Staff Vivek Ram Chaudhari unveiled the new combat uniform for Air Force personnel on the day. After which Indian Air Force captivated the sky with flypasts and various formations of aircrafts.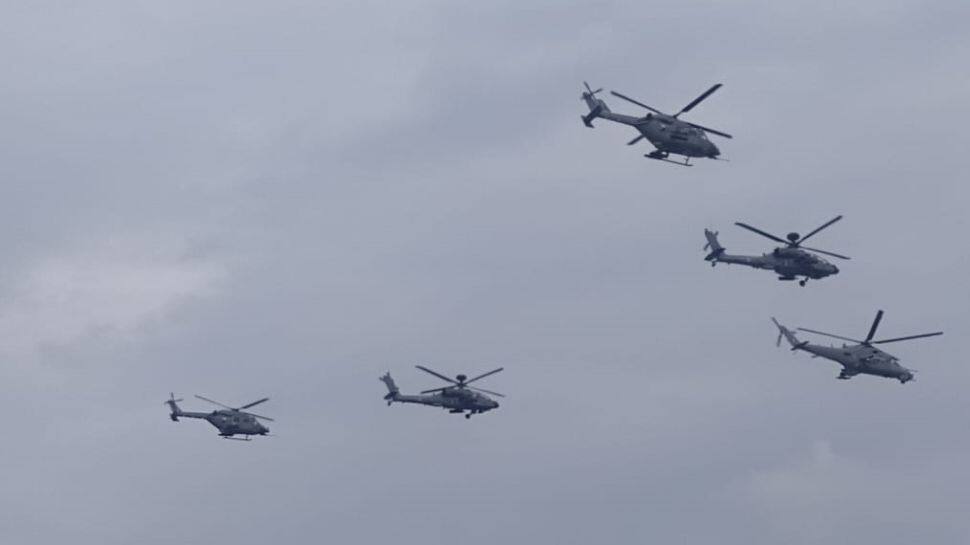 The image shows the Eklavya formation led by Mi35 choppers flanked by Apache and indigenous Dhruv ALH.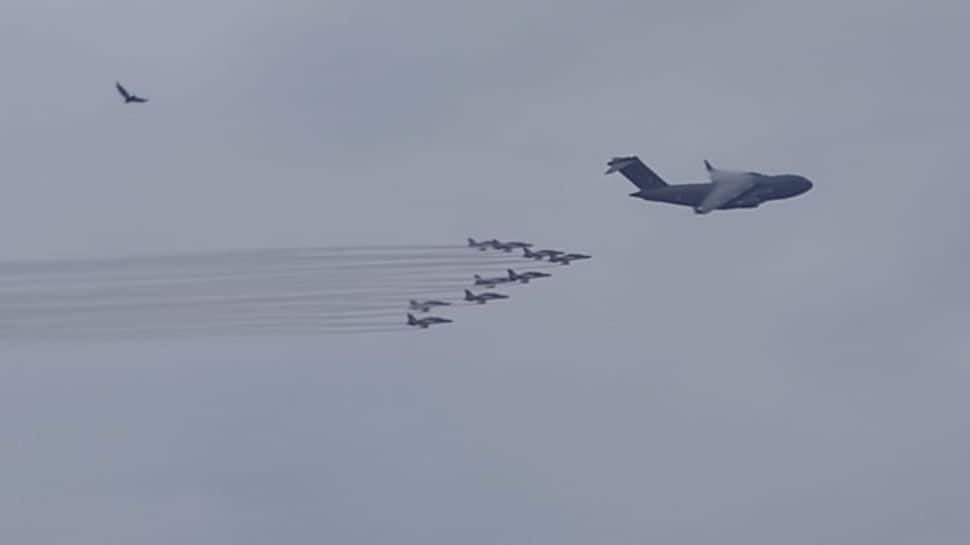 The image shows IAF's Lockheed Martin C-130J Super Hercules leading four Sukhoi-Su30MKI in Bajrang formation.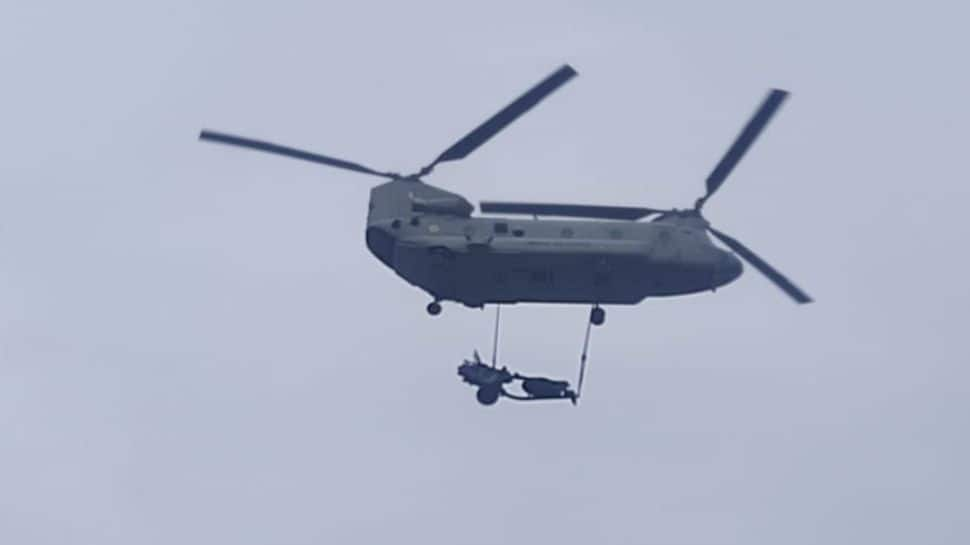 The image shows IAF's Chinook helicopter carrying underslung during the air show in Chandigarh.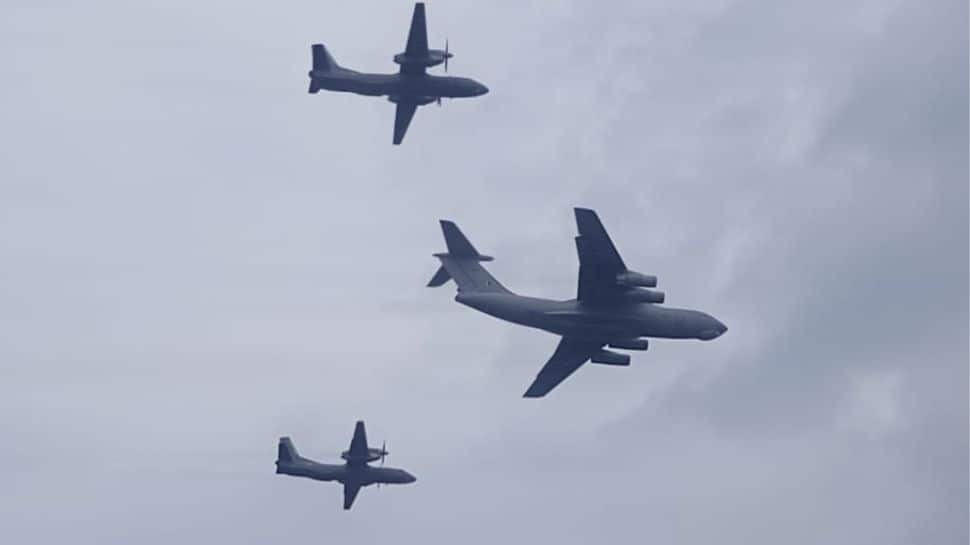 The image shows one of the formations of the Indian Air force during the celebration of IAF day 2022.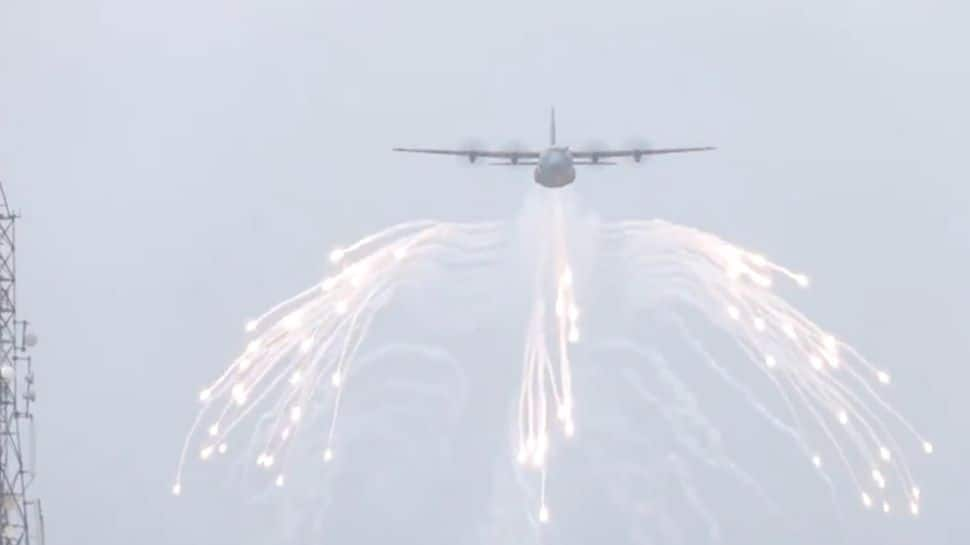 The image shows flares being released by aircraft used to deceive heat-seeking weapons during combat.
The photo shows the Indian Air Force helicopter preparing for the celebration of IAF Day 2022 over Sukhna Lake in Chandigarh.