photoDetails
Hurricane Ian: Second-deadliest storm claims over 100 lives, hits livelihood in US- IN PICS
Hurricane Ian has turned the lives of Floridians upside down, as the death toll touches 100 mark. Out of the total deaths, 98 are reported in Florida. Other storm deaths includes five in North Carolina, three in Cuba and one in Virginia. Let us take a look at some of the horrifying pictures of the second-deadliest storms to hit the mainland United States in the 21st century.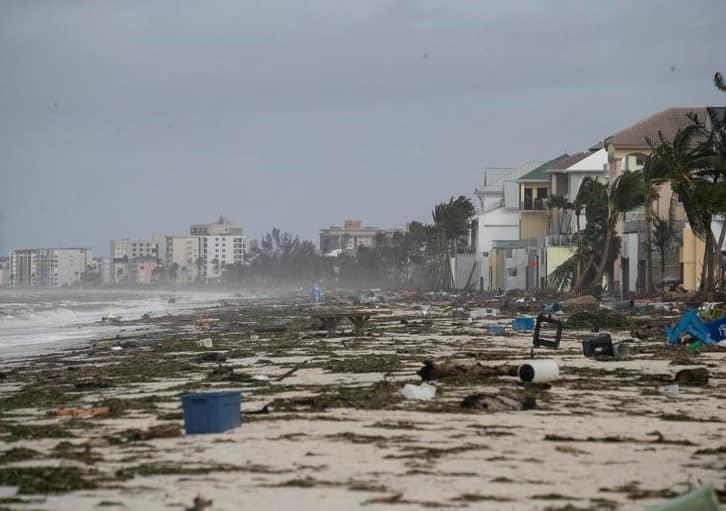 A person walks on Bonita Beach amid debris from the storm surge on September 29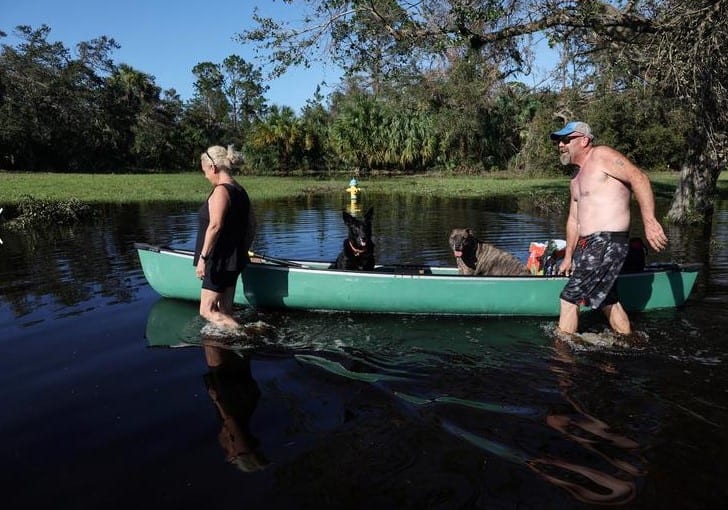 A man and woman push their dogs in a kayak through flood water on a street in North Port on September 30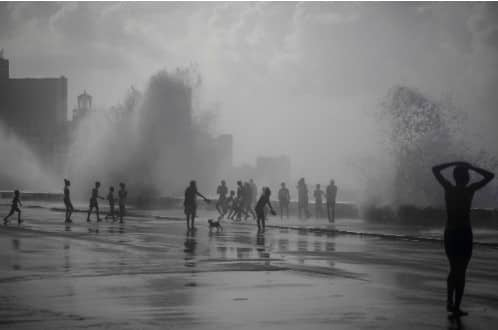 Havana: People play in the breaking waves at the Malecon, in the aftermath of Hurricane Ian in Havana, Cuba on September 28, 2022. Cuba remained in the dark early Wednesday after Hurricane Ian knocked out its power grid and devastated some of the country's most important tobacco farms.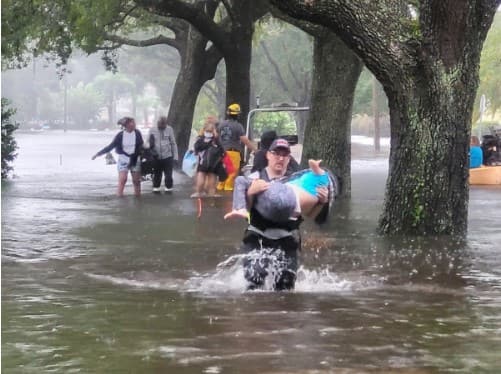 Orange County firefighters help people stranded by Hurricane Ian early Thursday, September 29, 2022 in Orange County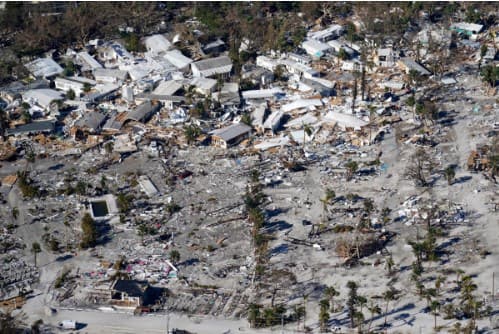 Fort Myers Beach: In this aerial photo made in a flight provided by mediccorps.org, damage from Hurricane Ian is seen on Estero Island in Fort Myers Beach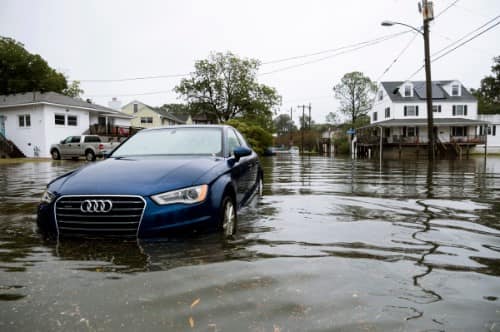 Strong winds and heavy rain due in part to the remnants of Hurricane Ian cause flooding in the Larchmont neighborhood of Norfolk
Human remains canine detection handler Nyssa Meyerdirk, with Texas Task Force 1 urban search and rescue, works with her dog Artimys at a site where dogs had previously indicated the possibility of human remains, one week after the passage of Hurricane Ian, on Estero Island in Fort Myers Beach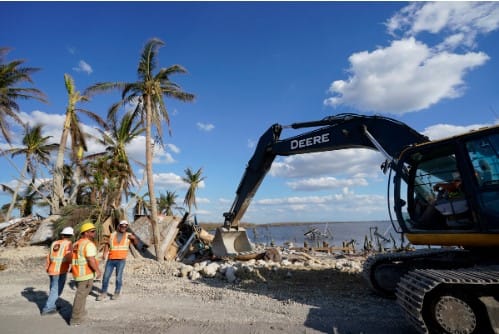 Workers clear debris caused by damage in Hurricane Ian on October 6, 2022, in Matlacha in Lee County
Photo taken on October 4, 2022 shows the aftermath of Hurricane Ian in Fort Myers, Florida, the United States