photoDetails
Ganesh Chaturthi 2021: Celebrations begin across the country - in pics
Ganesh Chaturthi celebrations have begun today (September 10) across the country as India welcomes Bappa with devotion and love
Despite the threat of an imminent COVID third wave looming large, the auspicious occasion of Ganesh Chaturthi is being celebrated across states of the country on Friday (September 10). This marks the beginning of the 10-day festival also called Vinayaka Chaturthi in many parts of India.
(Pic: IANS)
Sea shells and trees: Paying tribute to nature via Lord Ganesh in Odisha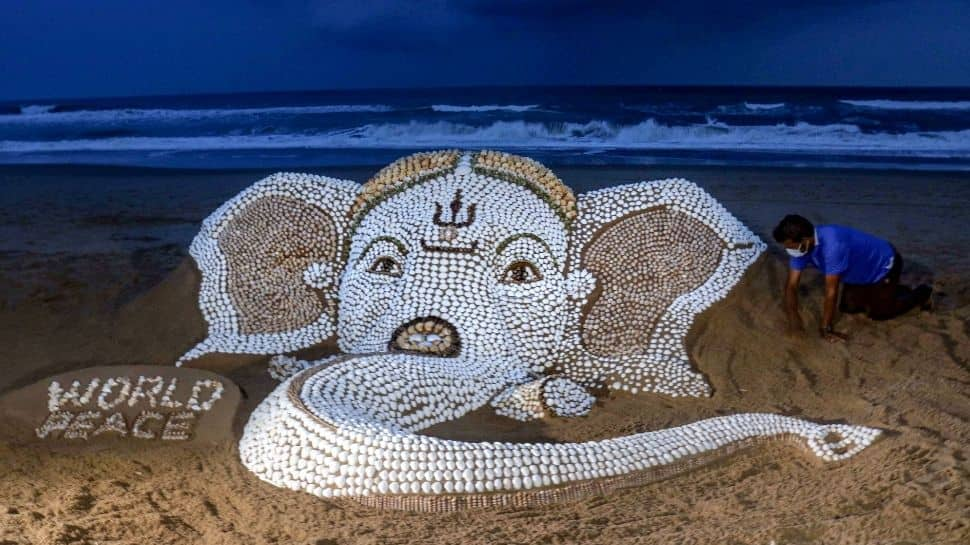 A sand sculpture of Lord Ganesh by using about seven thousand sea shells with the message "World Peace" was created at Puri beach in Odisha on September 9, ahead of Ganesh Utsav. Meanwhile in state capital Bhubaneswar, Ganesh Chaturthi is being celebrated in a unique manner by combining religion and a social cause- worshipping trees in the form of the elephant god. Worshipping trees is an age-old tradition in the country and drawing inspiration from the custom, volunteers of Bakul Foundation worshipped the tree in the form of Ganesh inside Biju Patnaik Park.
(Pic: PTI)
Eco-friendly items to decorate Lord Ganesha in Bengaluru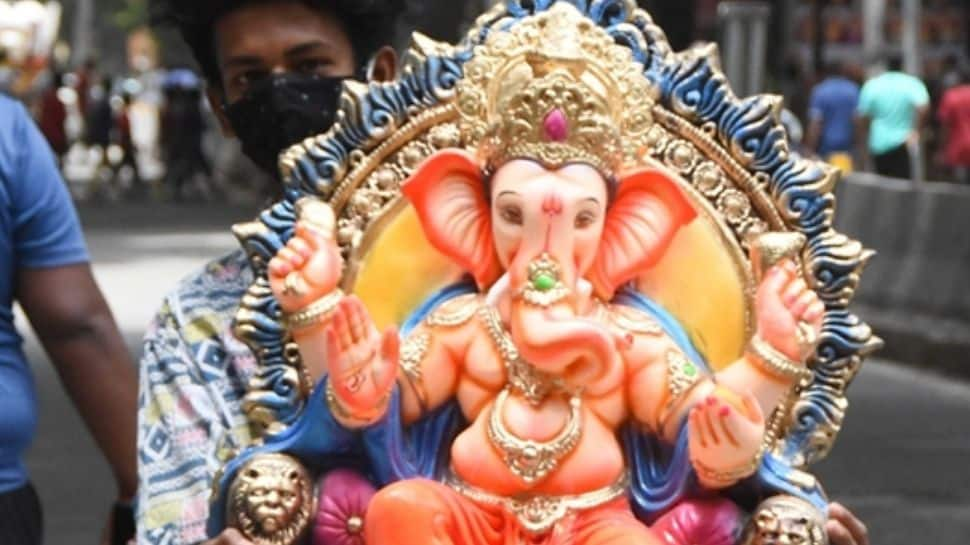 Authorities at a temple in Bengaluru has used eco-friendly items such as flowers, corn and raw bananas to decorate the idol of Ganesha as part of Ganesh Chaturthi celebrations. Every year, the Sri Satya Ganapathi Temple in JP Nagar gets decorated with different items and follows a unique concept. Speaking to ANI, the trustee of the temple, Mohan Raju said, "This year we have decorated the idol of Lord Ganesha with nine different types of flowers, corn, raw bananas and leaves. After three days of celebration, everything will be distributed among devotees, so that nothing goes waste."
(Pic: IANS; representational purpose)
Mumbaikars worship Bappa at their homes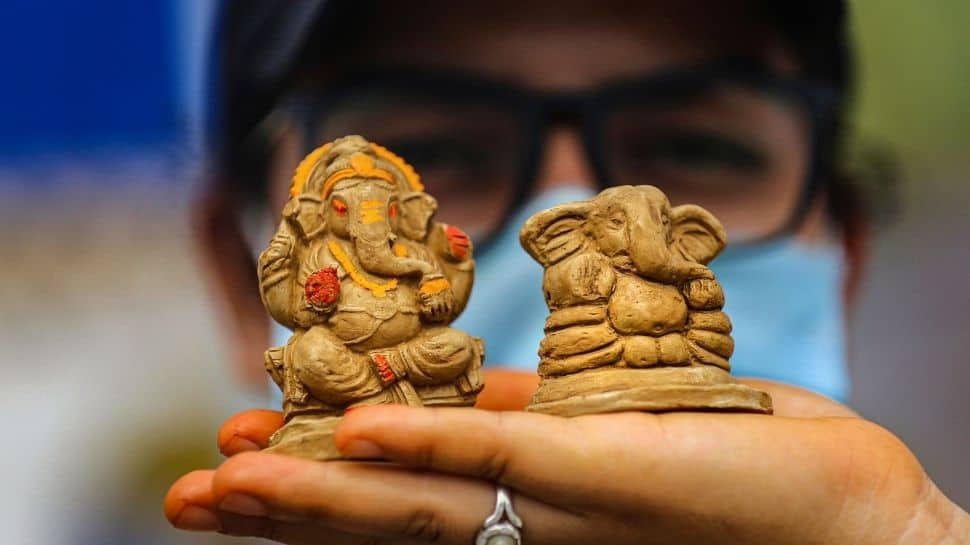 In Mumbai, people welcomed Lord Ganesh in their homes and pandals in Mumbai and other parts of Maharashtra without pomp and gaiety and with focus on online 'darshan' to avoid gathering as the state government has made it clear it does not want to take any chance in view of an uptick in cases, especially in the metropolis. Several celebrities and political leaders also installed the deity at their homes.
(Pic: PTI)
Delhi temples worship the lord with limited devotees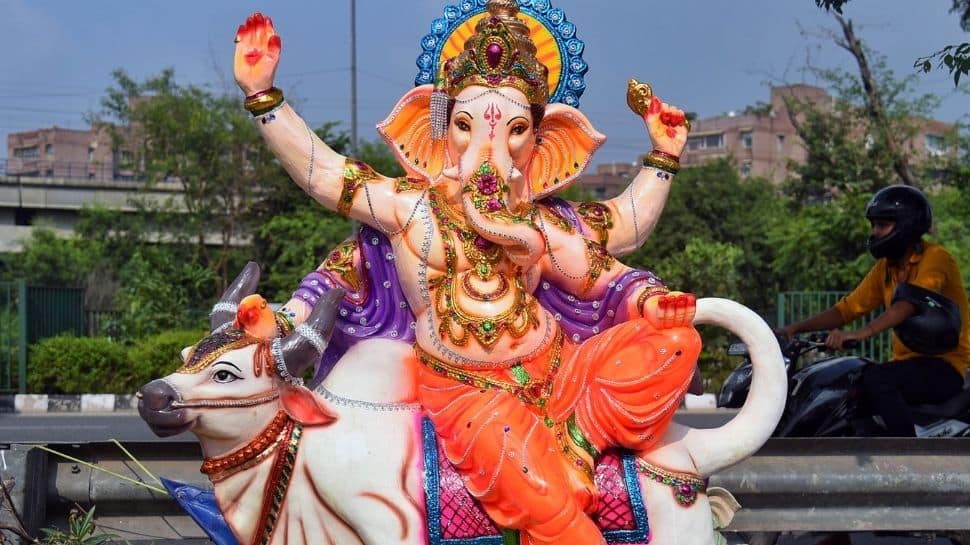 Adhering to government orders and COVID-19 protocols, temples are allowing little to no devotees. RVS Mani, the President of Sidhi Budhi Vinayaka Temple in Sarojini Nagar said that the COVID protocols were being followed properly and no devotees were being allowed inside. There were similar scenes from the Ganesha temple in Connaught Place where a very limited number of devotees were allowed to pray inside the temple premises.
(Pic: ANI)
A low-key Ganeshotsav in Pune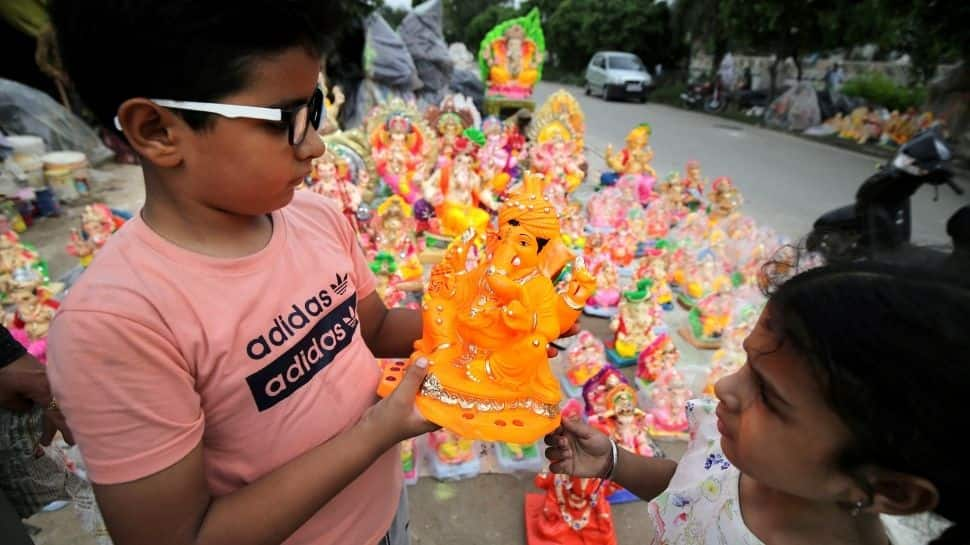 The annual Ganesh festival began in Pune as devotees welcomed the deity in their homes and at pandals but without much fanfare in view of the COVID-19 pandemic and restrictions on processions and gatherings. Key Ganesh mandals, including five 'manache' (revered) mandals, performed 'pranpratishtha' (installation) of idols in pandals (marquees) in the city with COVID-19 protocols. This is the second year in a row when the festival, the most popular and awaited religious event in Maharashtra, is being celebrated in a muted and simple manner in view of COVID-19.
(Pic: ANI)