photoDetails
From Opposition Unity, PM Modi's Popularity To Russia-Ukraine War, Check Rahul Gandhi's Key Remarks From US Tour
Congress leader Rahul Gandhi is in the United States for a three-city tour. During his tour, Rahul Gandhi has made stinging attack on the Narendra Modi-led NDA government. The Congress leader criticised the Modi government over a range of issues including press freedom, attack on democratic institutions and secular framework of India. He also cleared his stand regarding India's position on Russia-Ukraine war had there been a Congress government.
Opposition Unity Speaking about the opposition unity ahead of the 2024 Lok Sabha election, Rahul Gandhi said that the Opposition is pretty well united and a lot of good work is happening on the ground. "It's a complicated discussion because there are spaces where we have competing also with (other) Opposition (parties). So, it's a little bit of give and take as required. But I'm confident that that will happen," he said.
2024 Lok Sabha Polls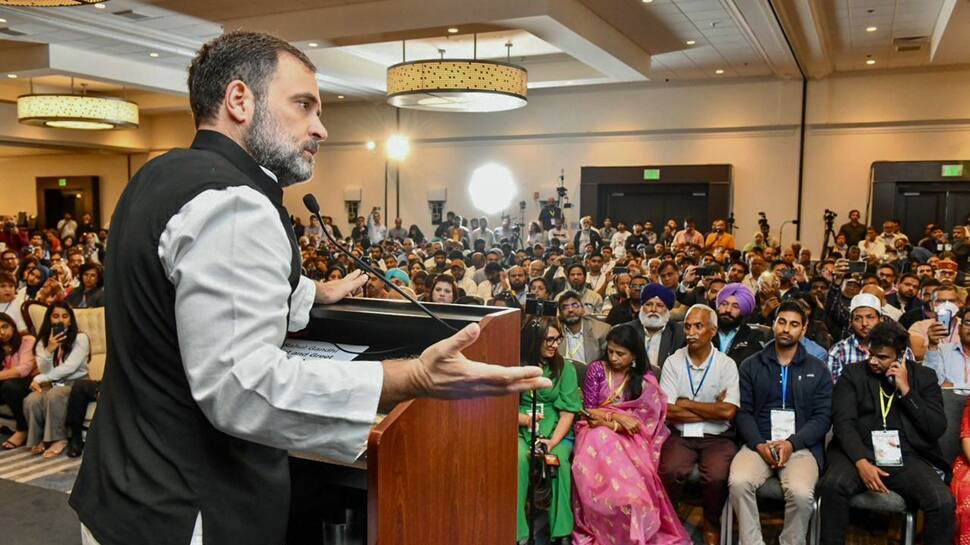 Clearing his take about the result of the 2024 Lok Sabha polls, Rahul Gandhi said that the outcome will surprise everyone. He said that there is a hidden undercurrent building against the NDA government and the result will different from what people are thinking. "Wait and watch the next three or four state elections. Which is a better indicator of what's going to happen," said Gandhi.
Popularity Of PM Narendra Modi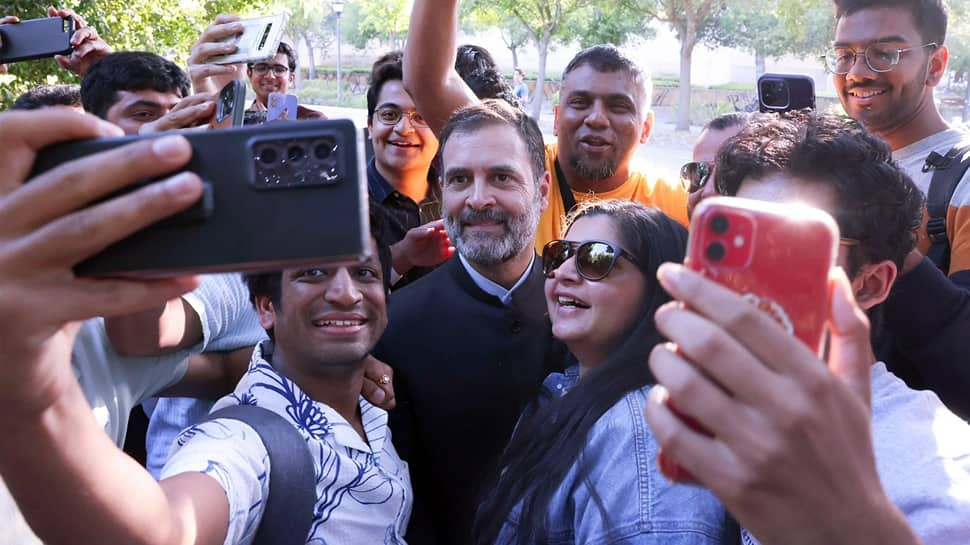 When asked about the high levels of popularity of Prime Minister Narendra Modi, Rahul Gandhi said there is a definite capture of the institutions of the country. "There's a definite capture of the press in the country. I'm not convinced that you know, I don't, I don't believe everything I hear," he said.
Press Freedom In India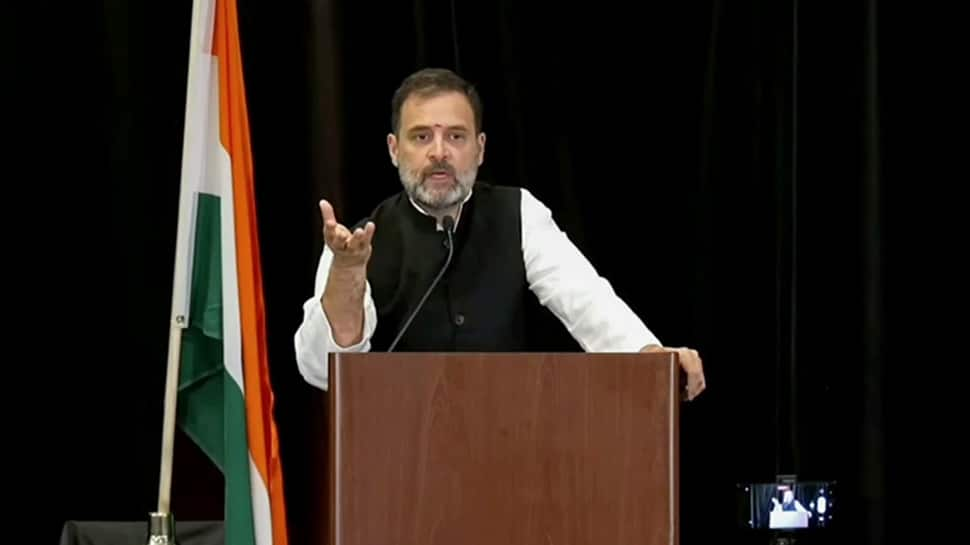 Reacting about the press freedom in India, he said press freedom is very, very critical for democracy and it has been weakened in India. "It's not just press freedom. It's political access on multiple axis, there is a clamp down on the institutional framework that allowed India to talk, that allowed the Indian people to negotiate....And that structure that allows the negotiation between India's people is coming under pressure," he added.
Stand On Russia-Ukraine War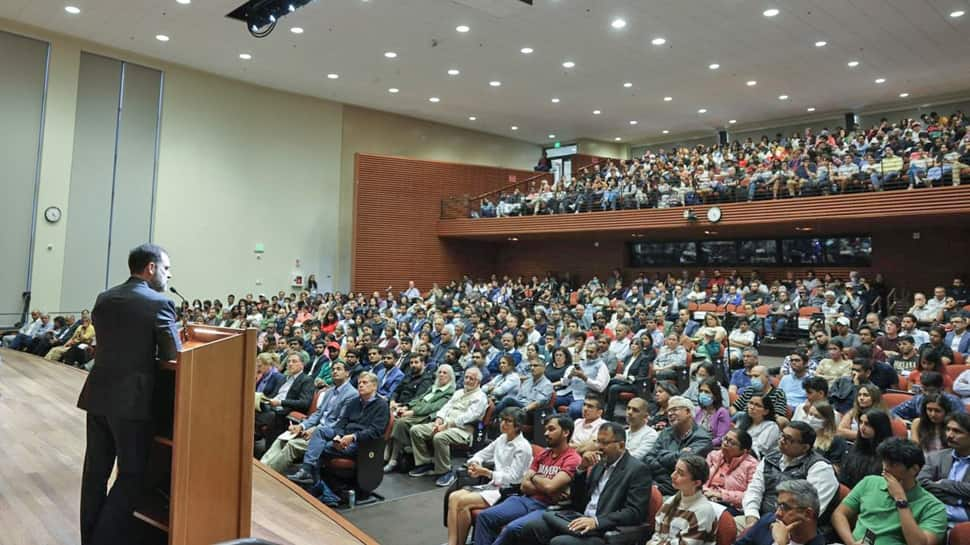 In a rare endorsement of a position taken by the Union government under the leadership of Prime Minister Narendra Modi, Congress leader Rahul Gandhi on Thursday backed the BJP's stance on the Russia-Ukraine conflict, saying he would respond similarly to the issue.
Congress-Muslim League Alliance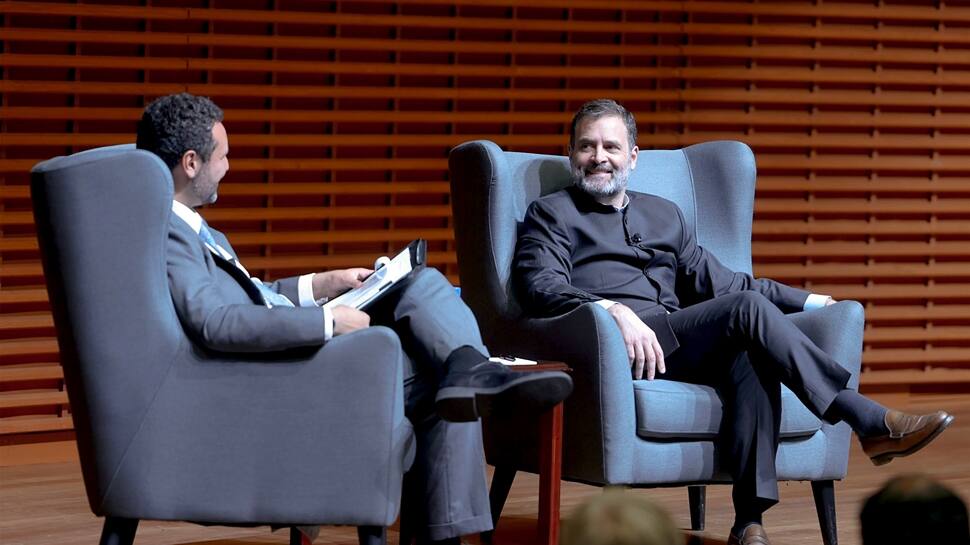 Rahul Gandhi also said that the 'Muslim League' in Kerala is a "completely secular party". Responding to a question on the Congress's alliance with Muslim League in Kerala, Rahul said, "Muslim League is a completely secular party, there is nothing non-secular about them. I think the person (reporter) hasn't studied the Muslim League."