Assam floods: Situation remains critical, over 8 lakh affected- Pics capture widespread destruction
Assam Floods: Areas like Morikolong, Fauzdari Patty, and Milanpur remain flooded in Assam as the Kolong river continues to flow above the danger level.
Over 8 lakh lives affected by Assam floods
According to the reports of the Assam State Disaster Management Authority, nearly 8.02 lakh people in 32 districts of the state are reeling under the fury of floods. The continues to remain grim. Areas like Morikolong, Fauzdari Patty, and Milanpur remain flooded as the Kolong river continues to flow above the danger level, however, rescue operations are underway.
Death toll rises to 18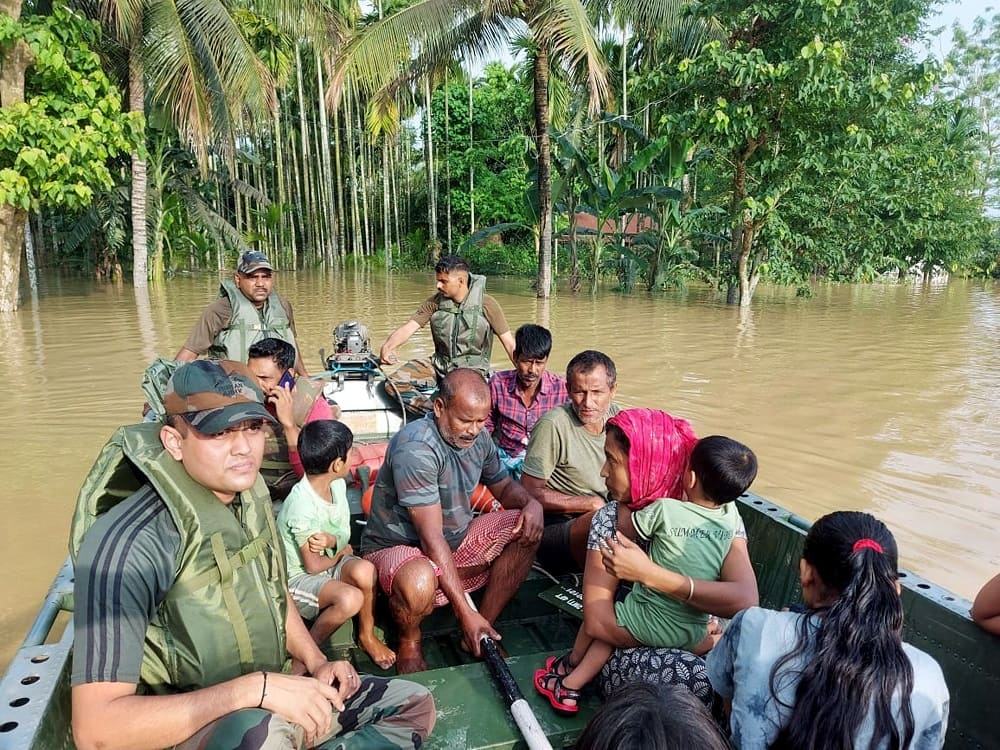 The flood situation in Assam deteriorated further on Saturday as four more died in the state, taking the death toll to 18, IANS reported quoting officials.
Heavy rains damage a road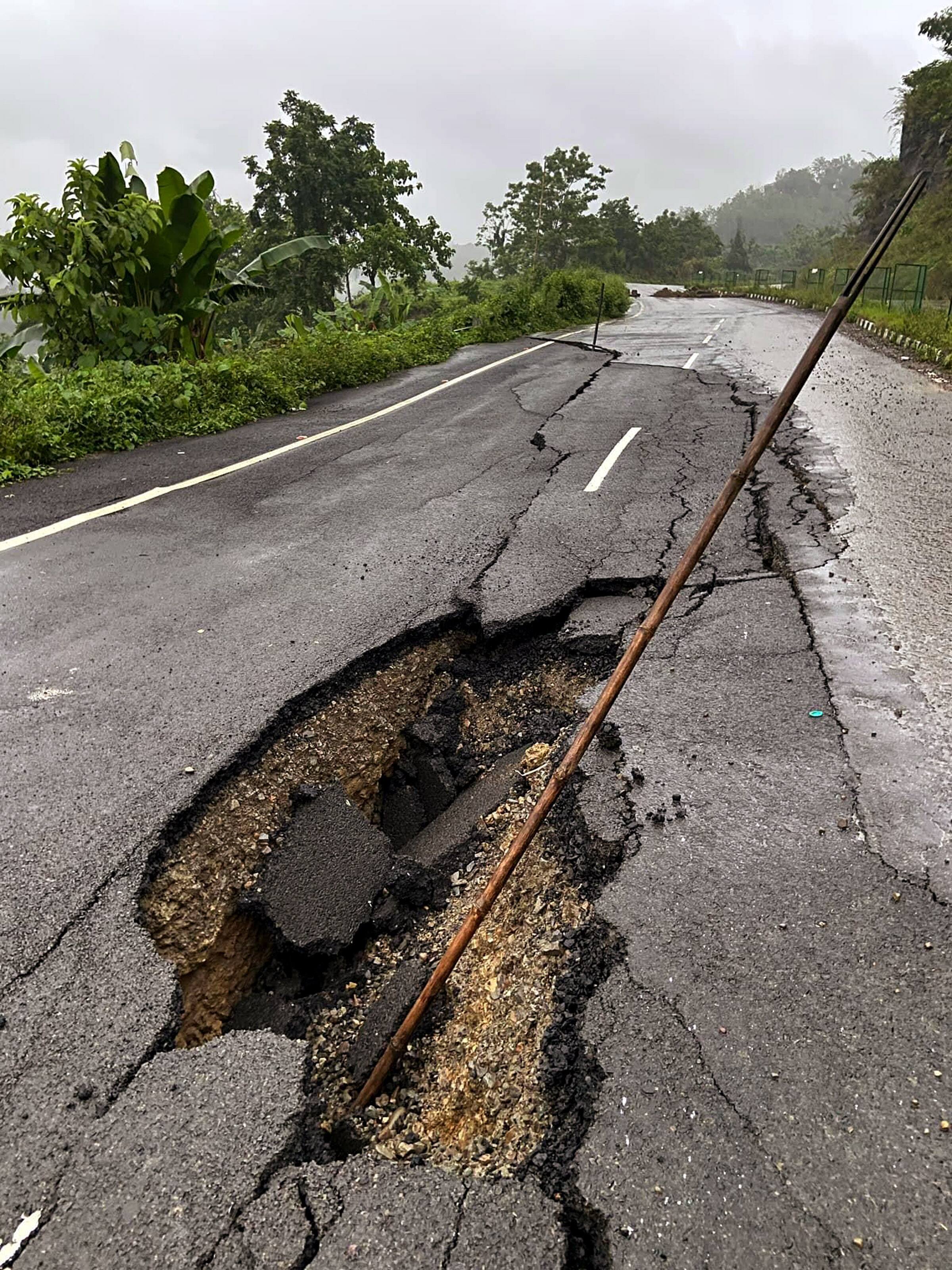 A road is damaged due to incessant rainfall and landslides in the Dima Hasao district of Assam.
Locals inspecting a damaged road in Assam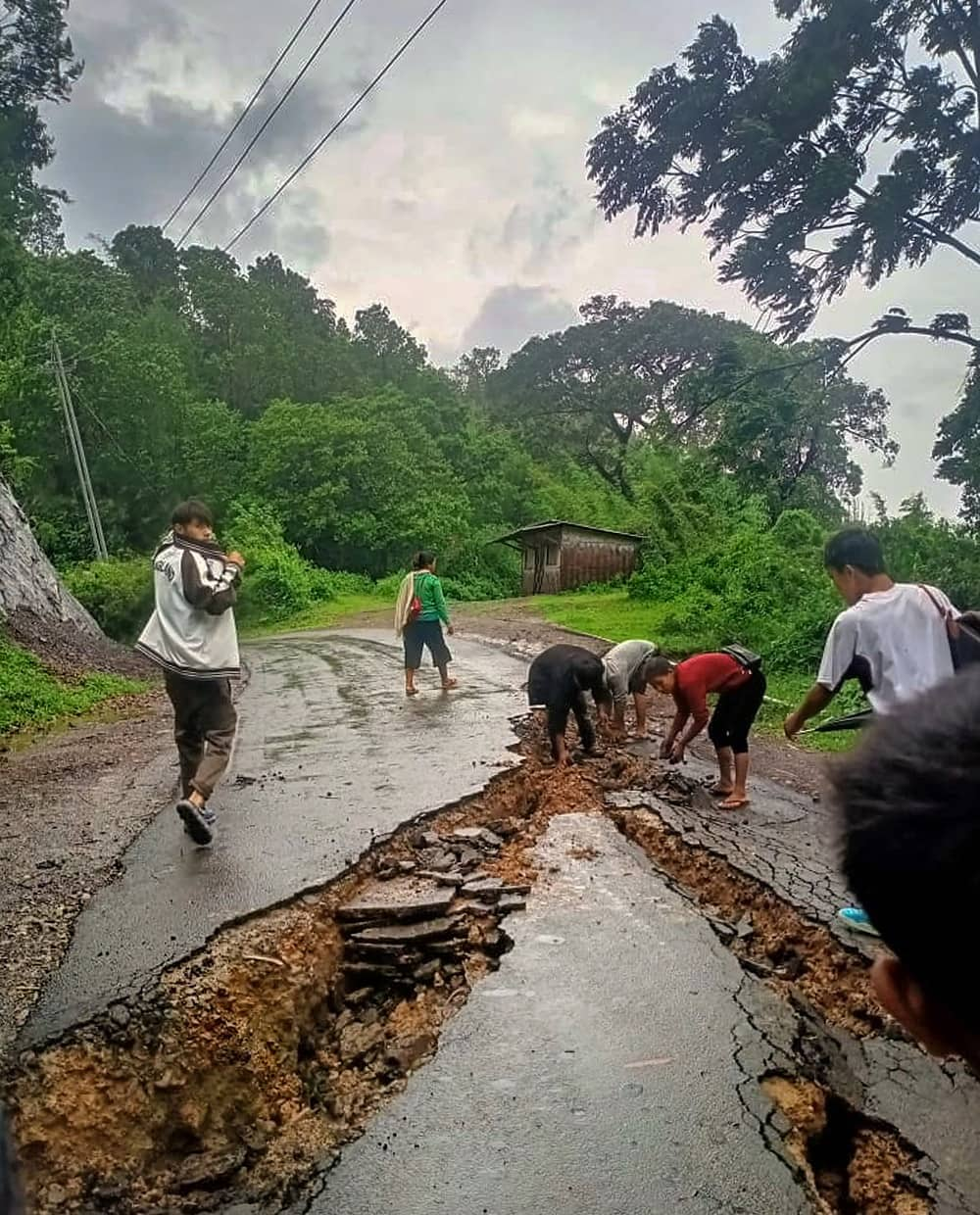 Locals inspecting a road damaged by heavy rains in Assam's Dima Hasao district. The flood situation is still grim in Nagaon, Hojai, Cachar, Darrang, Morigaon and Karimganj districts.
Assam faces heavy damage due to floods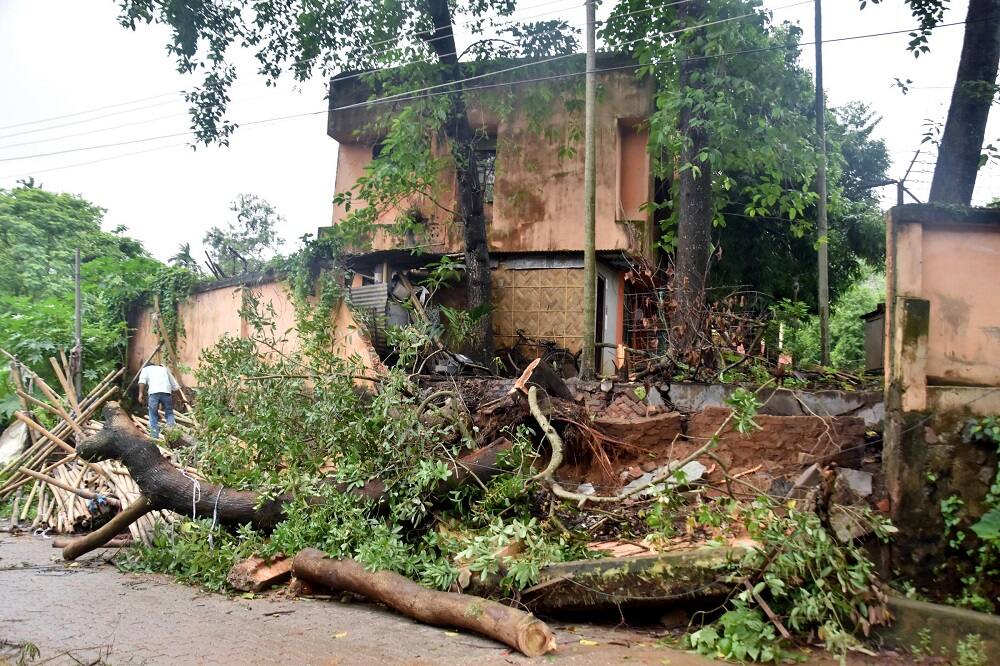 Assam has been facing damages due to heavy rain in the state for the past six days. Roads, bars, trees and network towers have been disrupted. It was also reported that the walls of the houses in various districts have ruptured.
499 relief camps set up in Assam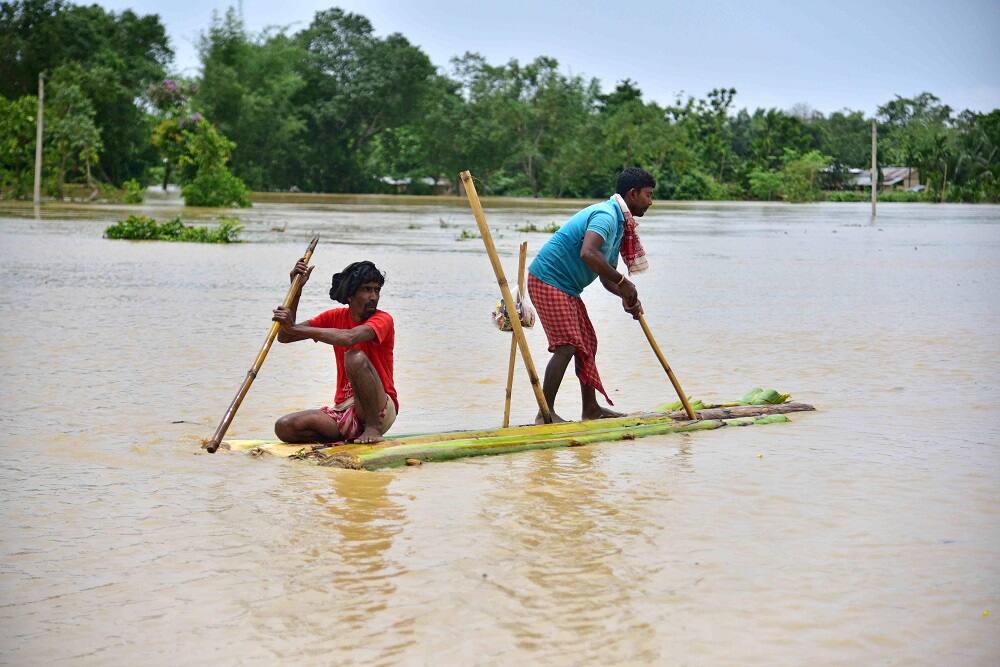 According to the update by Assam State Disaster Management Authority (ASDMA), 499 relief camps and 519 relief distribution centres have been opened in all the affected areas with 92,124 people taking refuge in these camps.
Rescue operations ramped up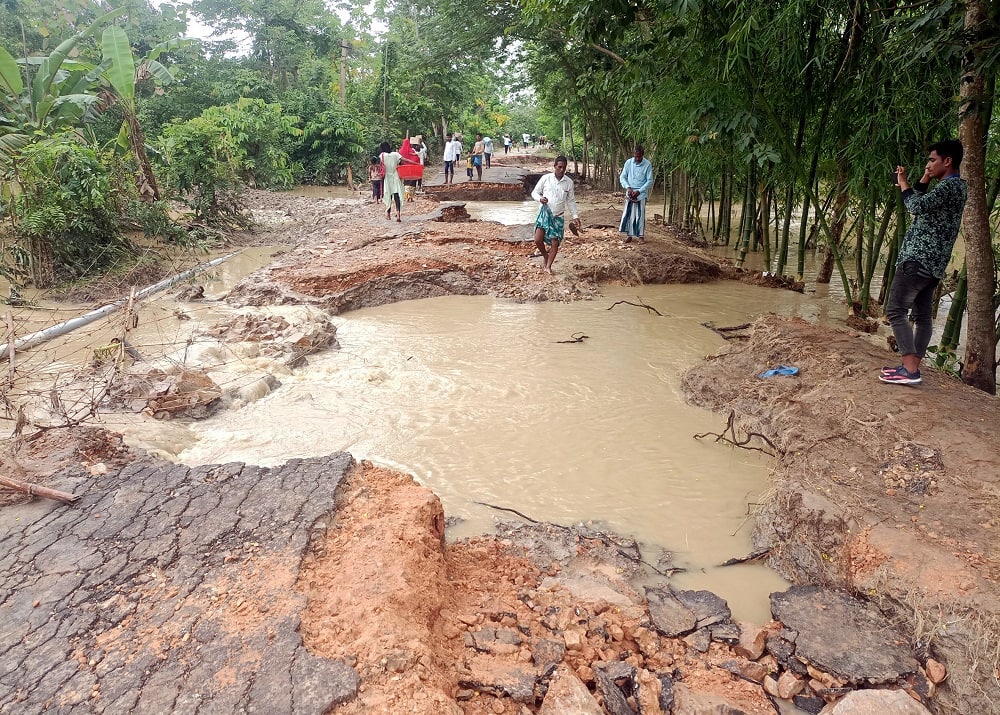 The Army, Assam Rifles, National Disaster Response Force, and the State Disaster Response Force, along with the district administrations, are working round the clock to rescue the stranded people and provide relief to the marooned ones.
Assam ministers camping in the relief centres to supervise operations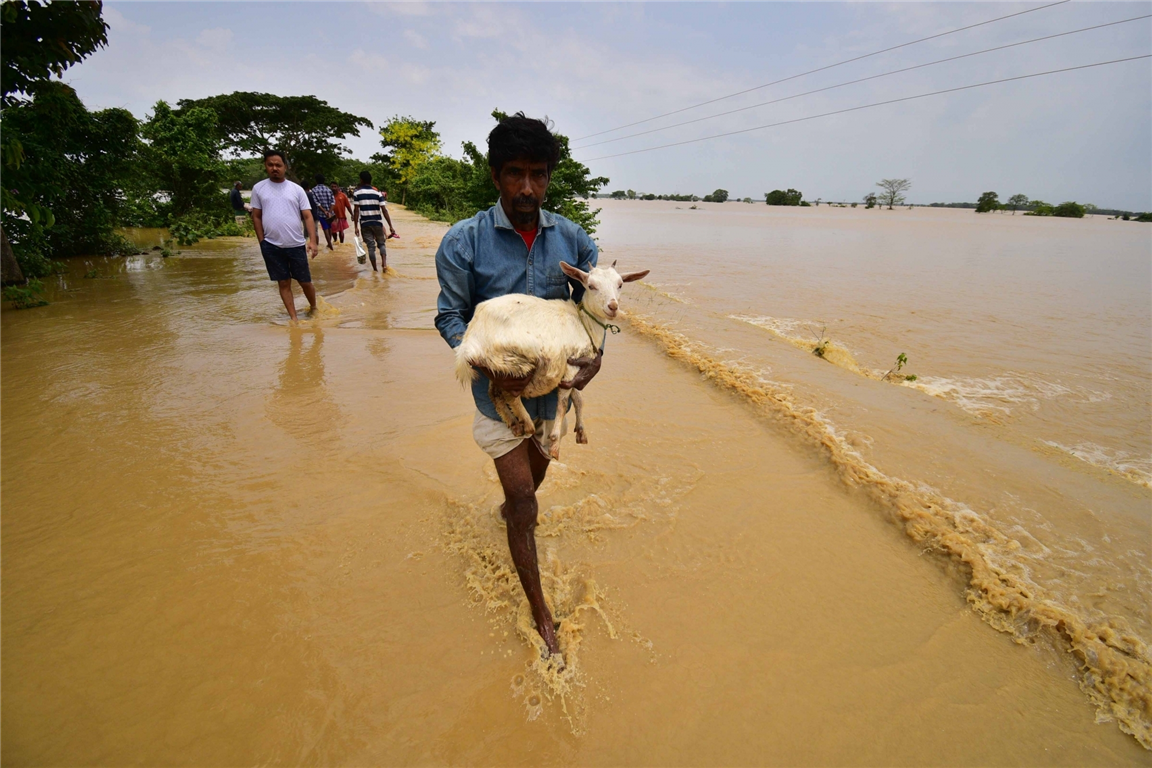 Several Ministers, including Revenue and Disaster Management Minister Jogen Mohan, Health Minister Keshab Mahanta, Water Resources Minister Pijush Hazarika, and Environment and Forest Minister Parimal Suklabaidya, are camping in the flood-ravaged areas to supervise the rescue and relief operations.
Nagaon remains the worst-hit district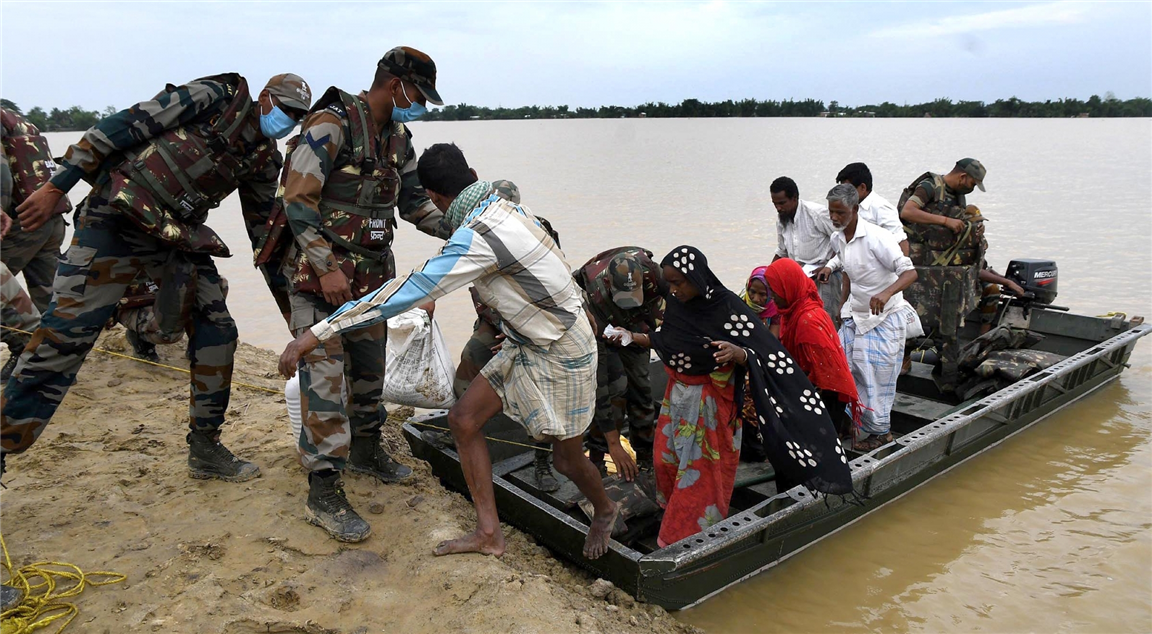 Nagaon remained the worst-hit district with 3.39 lakh people affected, followed by Cachar (1.77 lakh) and Hojai (70,233), as per the ASDMA bulletin.
Trains cancelled due to Assam floods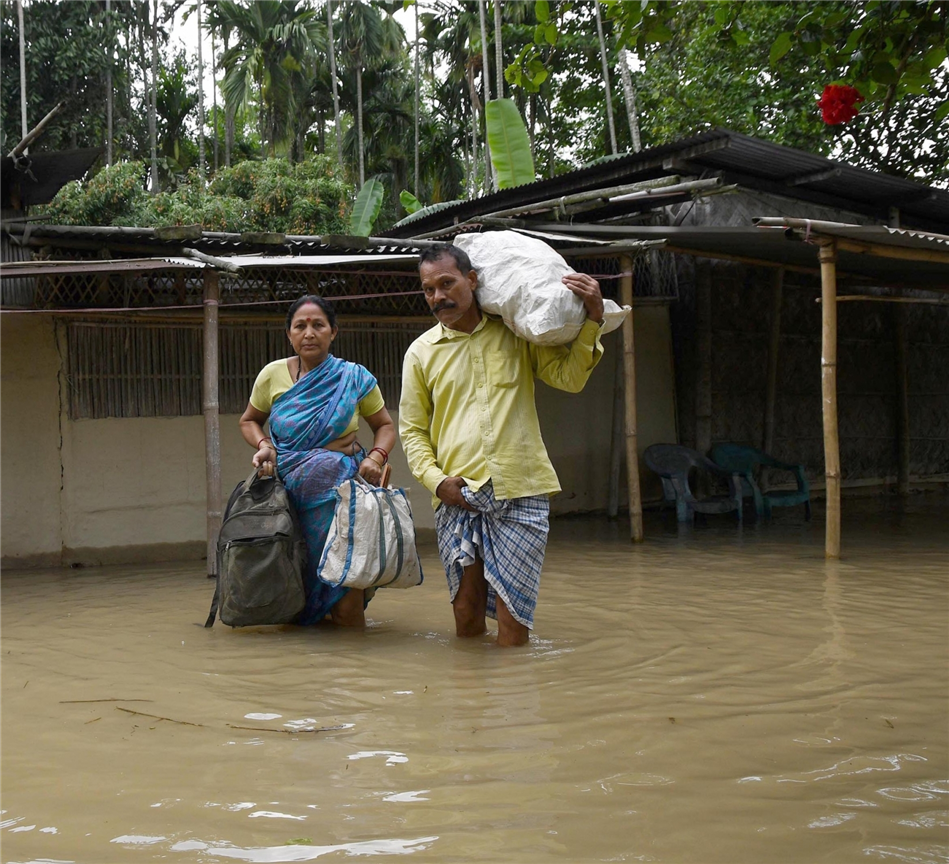 A Northeast Frontier Railway release said that due to waterlogging and landslides at various locations in the Lumding-Badarpur hill section, 11 pairs of trains were cancelled and five pairs of trains short terminated or short originated. Train services in the hill section have remained suspended for over a week due to damage to tracks and landslides in different locations.