photoDetails
Shraddha Kapoor wears 9 colours of Navratri, shares meaning and importance of each-Pics
New Delhi: Shraddha Kapoor, one of the most adored actresses, posted a number of images on social media throughout the nine days of Navratri while wearing various outfits to symbolise the significance of each day. The actress wore a different colour each day of Navratri while explaining the significance of each colour.
White - Purity and Innocence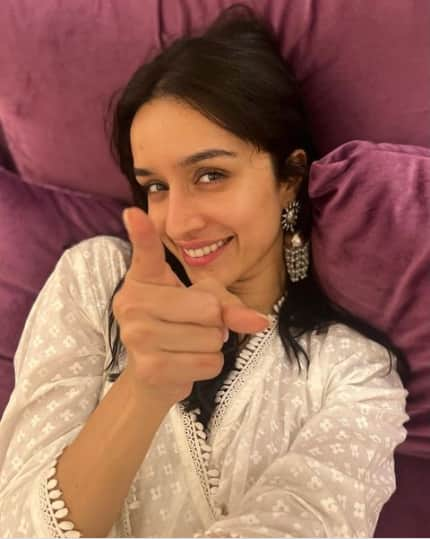 The actress began the event by posting a selfie of herself wearing a white kurta on Day 1 of Navratri.
Red - Passion and Love On the second day of Navratri, Shraddha posted a selfie while wearing a red top and discussing the significance of the colour red for love and passion.
Royal Blue - Tranquility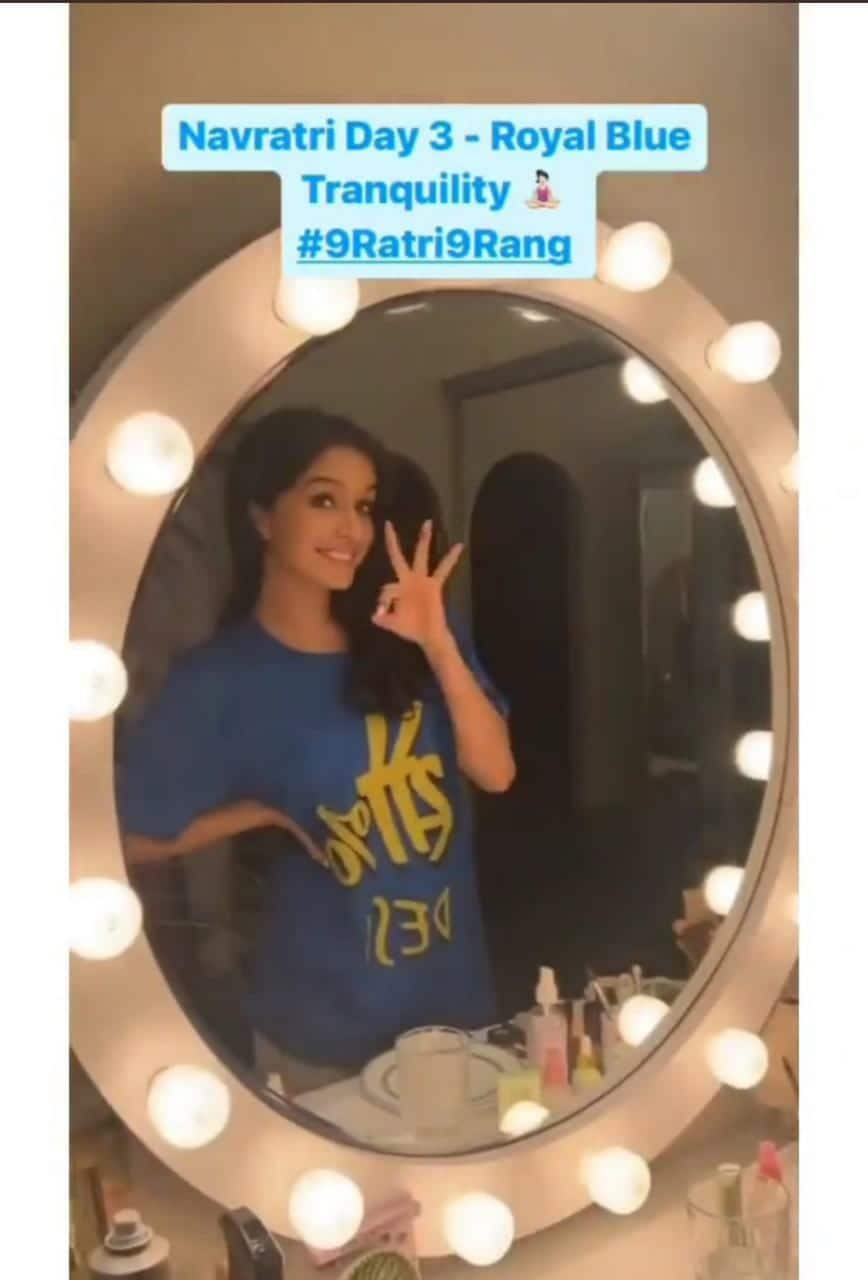 The actress uploaded a sweet boomerang of herself wearing a royal blue shirt on the third day of Navratri, explaining that the colour represents tranquilly.
Yellow - Happiness and cheer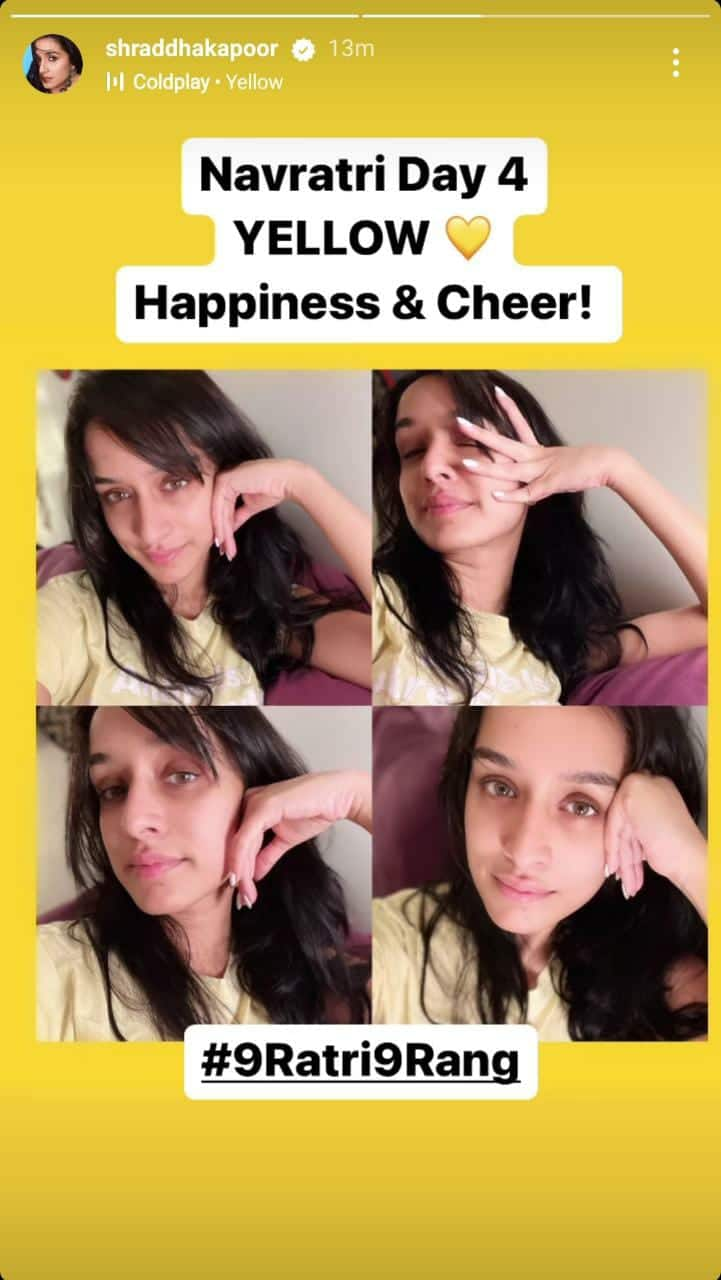 The actress posted a collage of pictures of herself wearing the colour yellow to celebrate Day 4 of Navratri and promote joy.
Green - Growth and fertility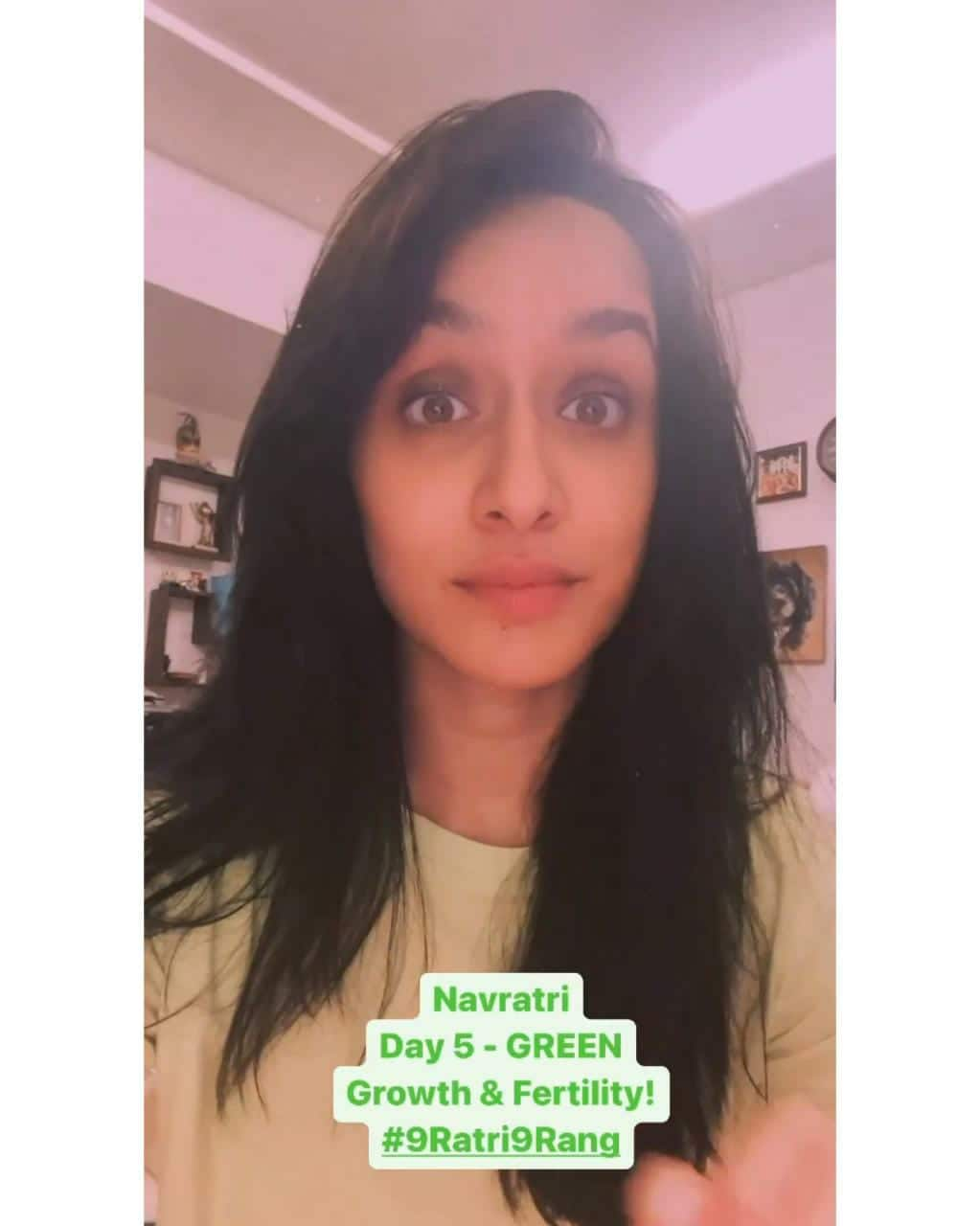 The actress posted a picture of herself illustrating the fifth day of Navratri and its significance to commemorate the day of fertility and growth.
Grey - Balance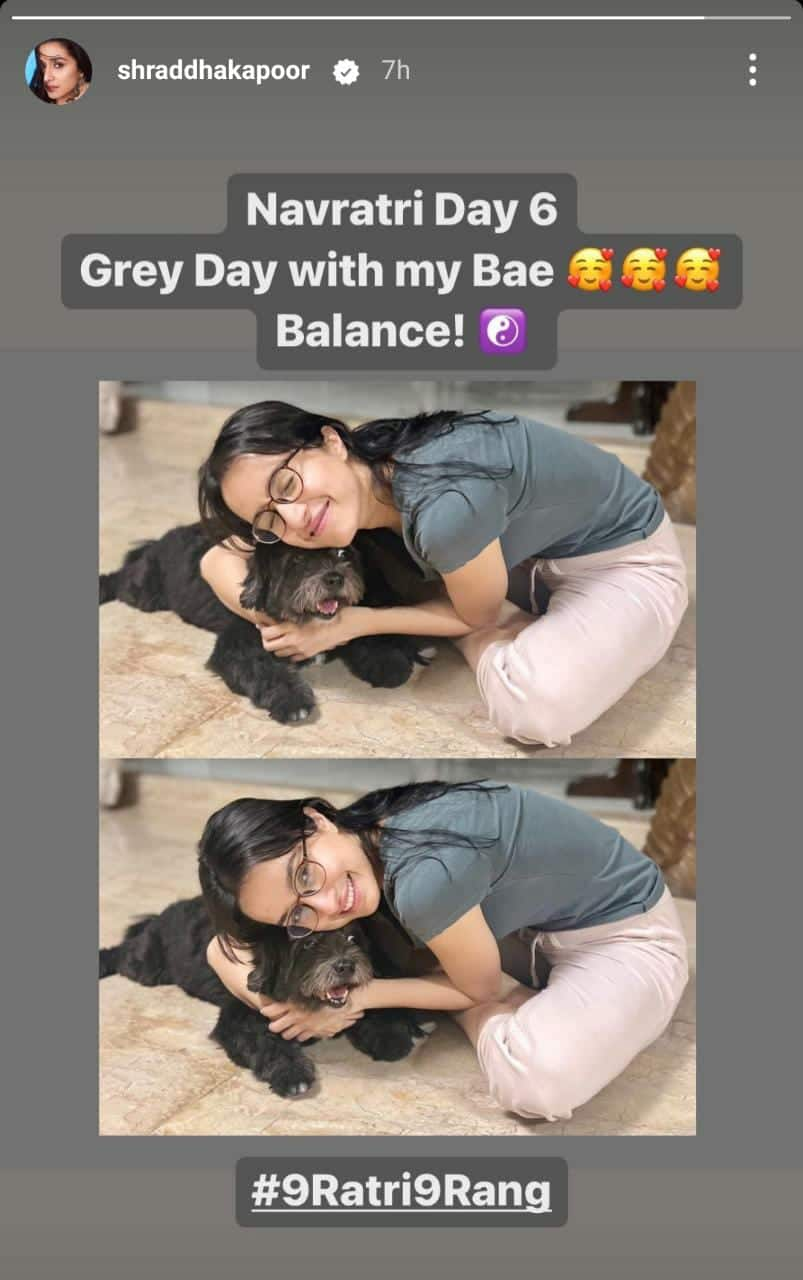 The actress posted a wonderfully adorable photo of herself and her pet dog, Shyloh, to commemorate the day of grey, which represents balance.
Orange - Warm and positive energy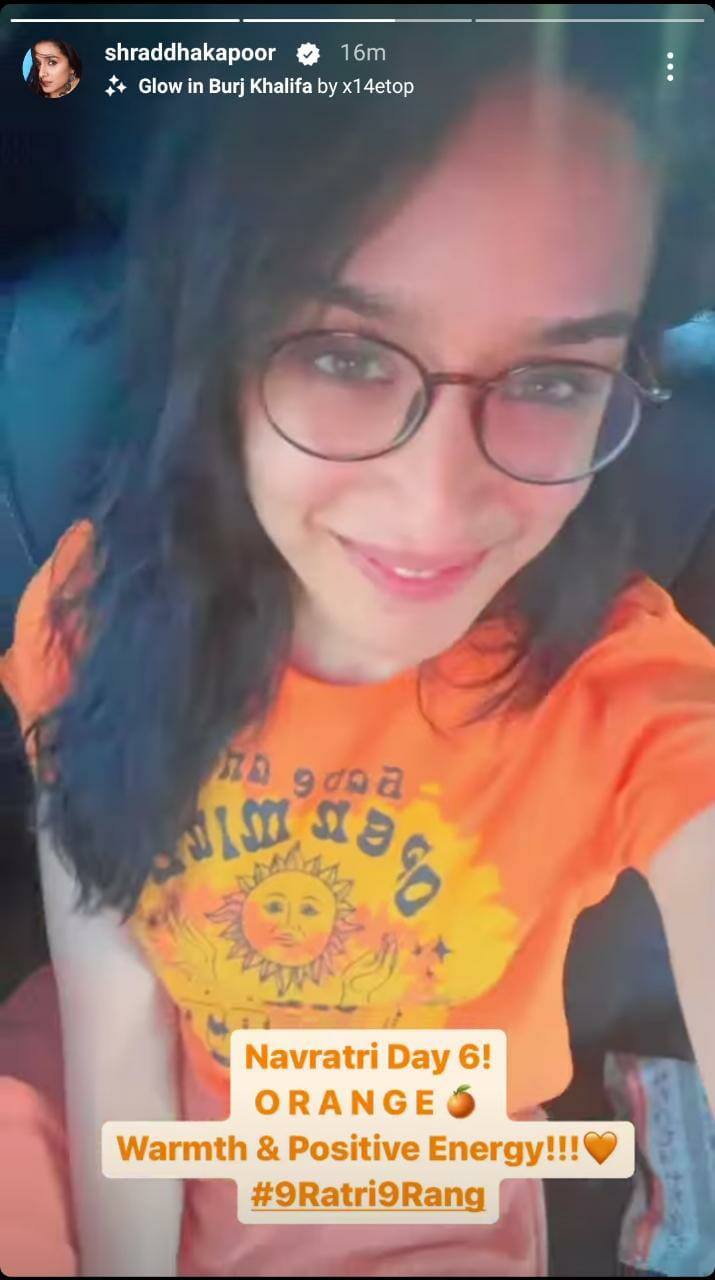 The actress uploaded a boomerang of herself looking absolutely gorgeous to commemorate Navratri's seventh day, which is the day of orange, which represents warmth and pleasant energy.
Peacock Green - Uniqueness and individuality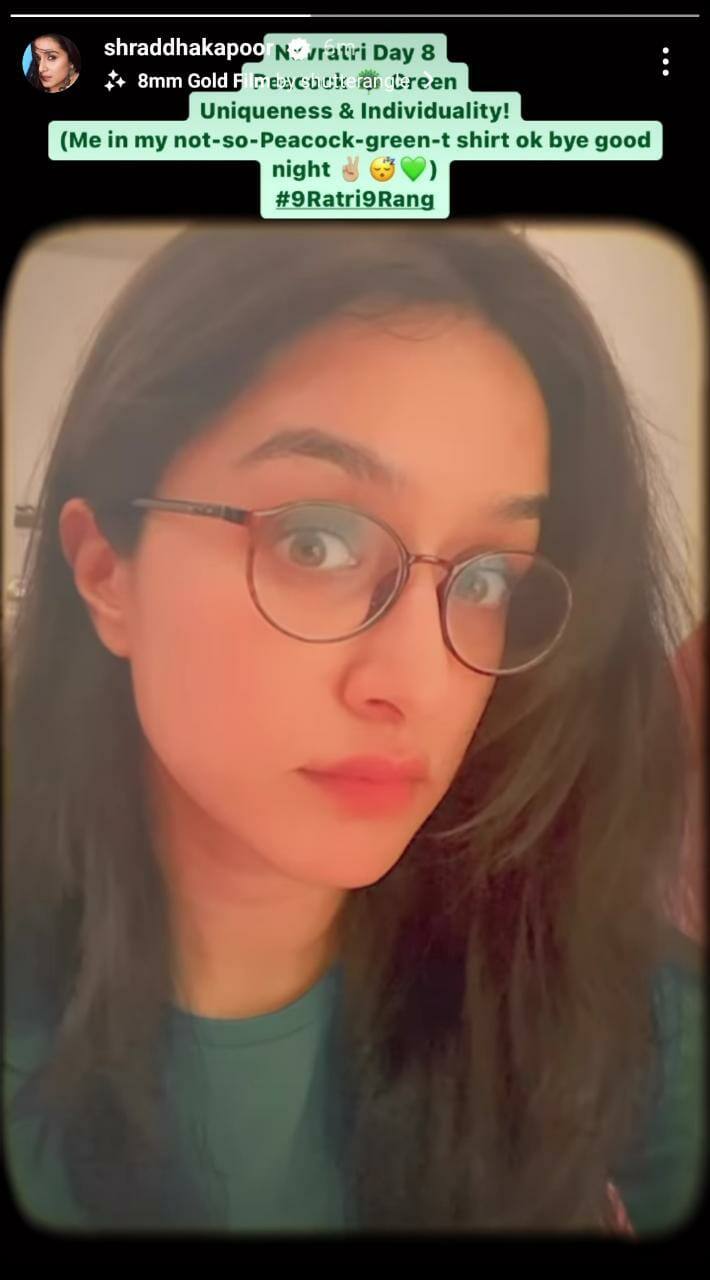 Shraddha celebrated the eighth day of Navratri by posting a quirky boomerang of herself.
Pink - Love, Affection and Harmony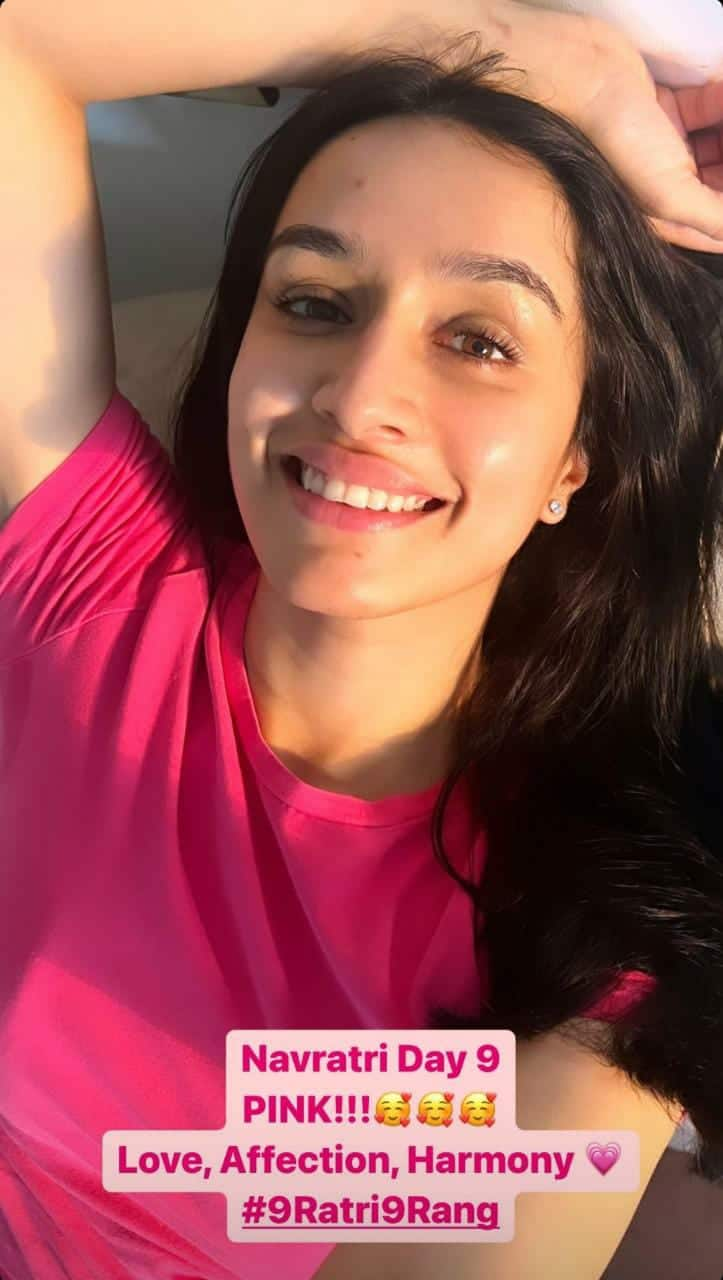 The actress uploaded a selfie of herself with a sun-kissed glow on the festival's final day, explaining the significance of the colour.