Raksha Bandhan 2022: Sarbjit to Dil Dhadakne Do, TOP 5 films you must watch with your siblings!
Raksha Bandhan, also known as Rakhi, is the festival that celebrates the bond between brothers and sisters, is just around the corner, and it is celebrated with much joy and love. Over the years, Indian cinema has produced great films that beautifully capture this bond, and here is a list of 5 films that stand out in expressing this bond between a brother and a sister.
This year, Rakhi will be marked on August 11 or 12 (depending upon the Hindu calendar) respectively.
Sarbjit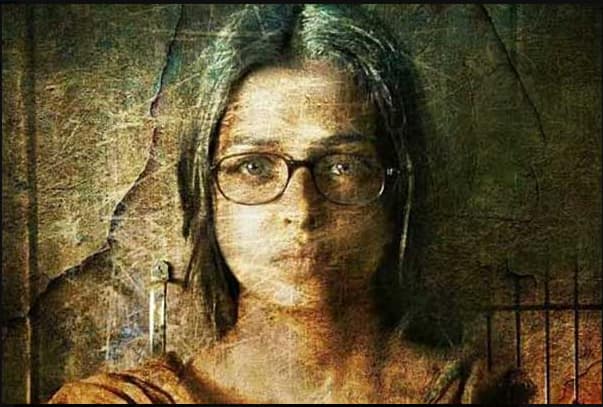 The film, a biopic of Sarabjit Singh, is about a farmer in Bhikiwind, Punjab, near the Indo-Pak border, who crosses the border by mistake. However, he was misidentified as an Indian spy and sentenced to death. The film captures Sarabjit's and her sister's journey as she continues her fight for her brother's freedom. The film, which was released in 2016, was directed by Omung Kumar of 'Mary Kom' fame and starred Randeep Hooda in the titular role, who gave his best performance to date, with Aishwarya Rai playing the sister, Dalbir Kaur.
Dil Dhadakne Do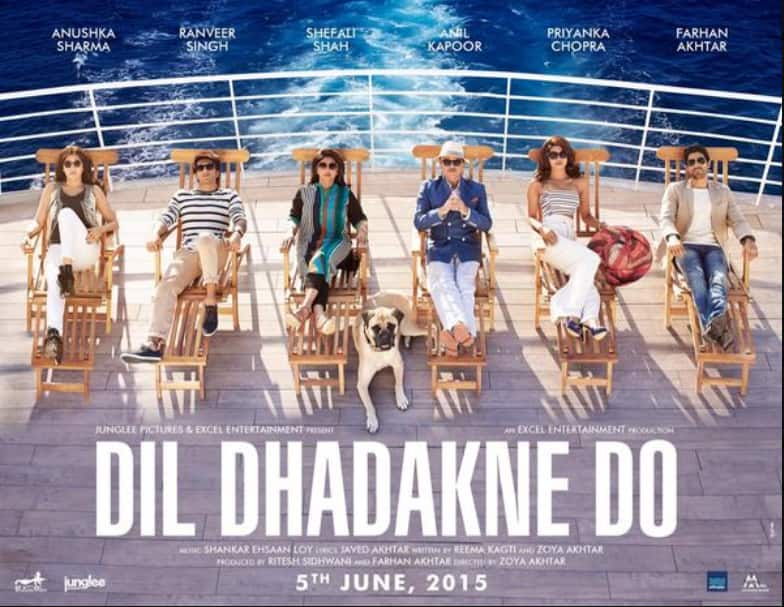 The film was Zoya Akhtar's third feature film, following the critically acclaimed Zindagi Milegi Na Dobaara and Luck by Chance. This film, which starred Priyanka Chopra, Ranveer Singh (as siblings), and Farhan Akhtar, among others, had a plotline that revolved around the dysfunctional Mehra family and was able to capture a much different dynamic that exists between brothers and sisters than had previously been shown. Although the film was not a commercial success, it did depict the siblings' bond in a much newer way.
My Brother Nikhil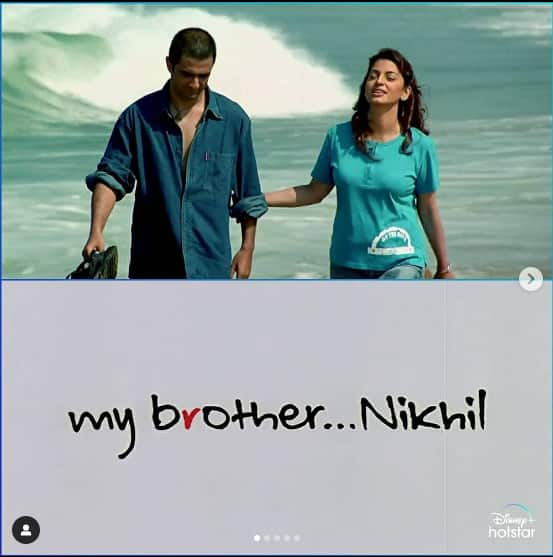 This film was one of the finest of the year, starring Juhi Chawla and Sanjay Suri as brother and sister. The film follows famous swimmer Nikhil Kapoor (Suri) as he deals with the consequences of his HIV/AIDS diagnosis. The film, which was highly progressive at the time, discussed a subject that, for the most part, was and is considered taboo in Indian society. The film beautifully captures the love shared by a brother and sister, and how one will always be there for the other no matter what. The film was directed by Onir.
Iqbal
Iqbal, which was released in 2005, was one of the year's most critically acclaimed films. The plot revolves around a young boy who is deaf and aspires to play for the Indian cricket team. His little sister, who does her best and assists him in making his dream a reality. The movie was written and directed by Nagesh Kukunoor.
Bumm Bumm Bole
Drasheel Safary and Ziyah Vastani play brother and sister in this sweet and innocent film. The plot revolves around Pinu (Darsheel Safary), who loses his sister Rimzim's (Ziyah Vastani) shoes and decides to share a pair of shoes until their father saves up enough money to purchase a new pair. The film, which was directed by Priyadarshan, is an authorised adaptation of the 1997 Iranian film Children of Heaven.