photoDetails
Apple Watch Ultra Update: From underwater diving computer with Oceanic+ app to ski, snowboard workout detection, check latest news
Tech giant Apple is continuously upgrading its devices and software, be it iPhones or watches. While Apple has recently rolled out iOS 16.1.2 update, it has also added some new features to its Apple Watch Ultra. The smartwatch was launched in September and since then, Apple has been working to bring new features to it. Apple recently launched Oceanic+ app that turns the Apple Watch Ultra into a diving computer. According to reports, the Oceanic+ app was designed by Huish Outdoors in collaboration with Apple. The app allows the Apple Watch Ultra wearer to access lots of information for divers.
Apple Watch Ultra Underwater Diving Computer feature with Oceanic+ App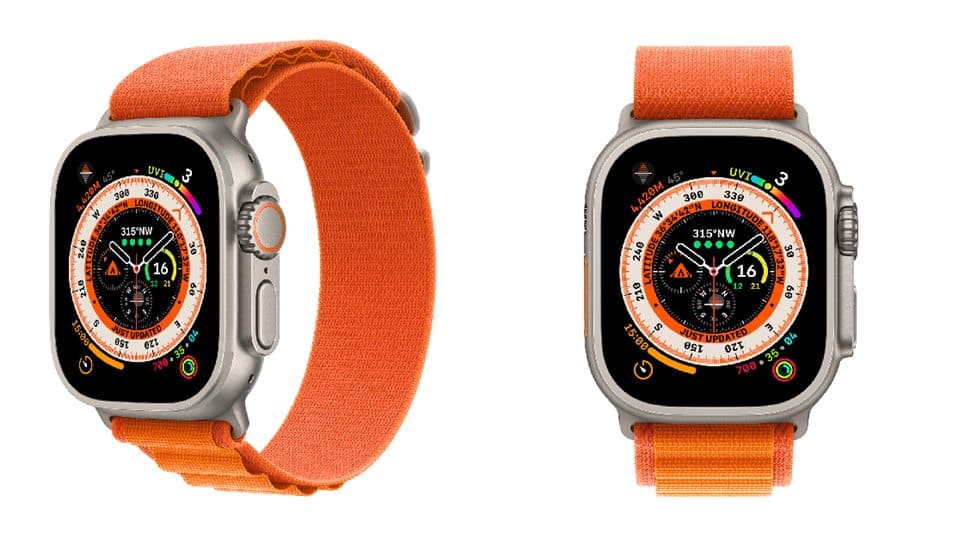 You will be surprised to know that Apple Watch Ultra can go as deep as 40 m (130 ft) in water and uses its depth gauge and water temp sensors to collect data. At this place, the Oceanic+ app comes into play. The app shows divers a warning if they are descending or ascending too quickly and it will show an estimated time it'd take to get back to the surface. The app also allows divers set the compass heading during a dive. There is also a planner that takes tide, temperature, visibility, and currents into account before going on a dive. Oceanic+ uses the Taptic Engine and the Apple Watch Ultra's big bright display to notify the diver of any crucial info during a diving session.
Apple Watch Ultra ski and snowboard workout detection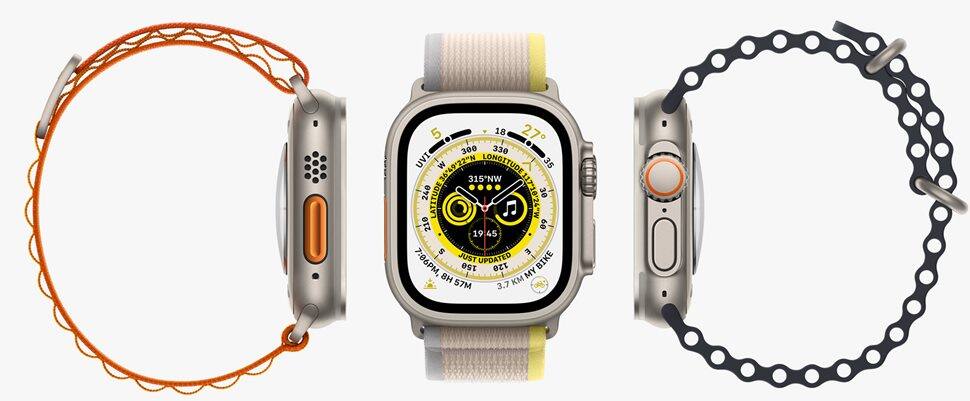 Apple has recently introduced ski and snowboard detection to the Apple Watch Ulta. This feature is enabled using an app named Slopes. If you install the Slopes app, the watch gets capable to track ski or snowboard workouts. If you have installed the Slopes app and want to activate it on Apple Watch Ultra, you can do it by using the Action button. According to reports, the Slopes app also works with Siri voice commands.
Apple Watch Ultra Update, Crash Detection Feature
Apple has rolled out iOS 16.1.2 update for its devices including smartwatches. Apple has also launched a crash detection feature for its iPhone and Apple Watch users. Once the device detects crash/car accidents, it automatically dials 911 for emergeny help.
Apple Watch Faces: Seven new Faces for you
Apple has also added seven new watch faces for its smartwatches to mark World AIDS Day on December 01. The Watch faces include World Time, Metropolitan, Numerals Mono, Gradient, Stripes, Colour and Typograph. Users having iOS 16 or later watchOS 9 or later Apple Watch Series 4 or updated version can get access to these faces.
Apple Watch Ultra Price in India
The Apple Watch Ultra is termed as the most rugged and capable Apple Watch ever. It comes with a robust titanium case, precision dual-frequency GPS, up to 36 hours of battery life, and three specialised straps made for athletes and adventurers of all kinds. Apple Watch Ultra is priced at Rs 89,900 in India.