Boxer Vijender Singh Reveals Most Difficult Scene From Salman Khan's Kisi Ka Bhai Kisi Ki Jaan
Salman Khan's Kisi Ka Bhai Kisi Ki Jaan streamed on ZEE5 on June 23, 2023.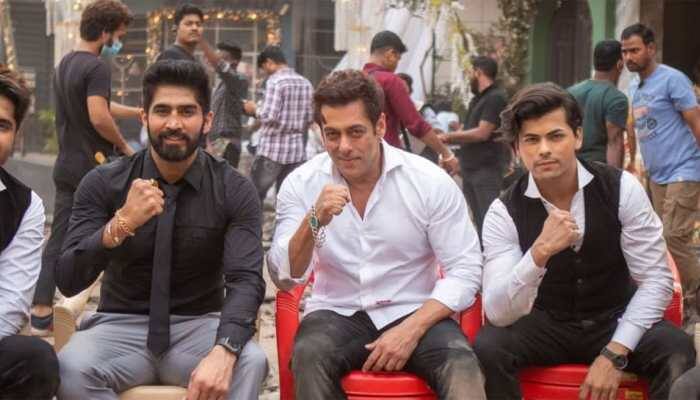 Indian boxer Vijender Singh played one of the villains in Salman Khan's last release Kisi Ka Bhai Kisi Ki Jaan and received a warm response from the viewers. Vijender made his Bollywood debut as an actor in the 2014 release Fugly. Olympian boxer opened up on working with Sallu Bhai in Kisi Ka Bhai Kisi Ki Jaan which streamed on ZEE5 on June 23, 2023.
Q. Can you tell us something about your journey from being a boxer to signing a film?
A. When it came to signing a film, I remember Bhai called me and I was in the UK. He invited me to physically meet in Bombay once I return and that's how it all started.
Q. How was your experience working with Bhai and the star cast? We want to know one thing about them that the rest of the audience doesn't know.
A. Salman bhai is very hardworking and good at everything. Initially, I thought he is such a superstar he won't talk to anyone but to be honest he was the only one who used to be the first one to arrive at the set and the last one to leave the set. He used to work out a lot on set. Every time we used to shoot, he used to help everyone. He is too helpful and too sweet for words. He spoke to everyone, cheered everyone up. He was the only man I bonded with closely with.
Q. Which was the most difficult scene for you in the film?
A. When I had to hit a rock on his head because we had to be very cautious about this scene. I literally had to give 6-7 takes just to get the perfect shot. There were a lot of people on the set who were being mischievous and were trying to tell me to hit the rock harder and I used to tell them to look whose head I am hitting the rock. Then finally, the shot was done after a lot of takes.