Amitabh Bachchan's Health Update: Doctors Called In Late Night After Megastar Complains Of 'Extreme Pain'
Amitabh Bachchan Health News: The megastar got injured on the sets of 'Project K' which is a science fiction film written and directed by Aswhini Dutt.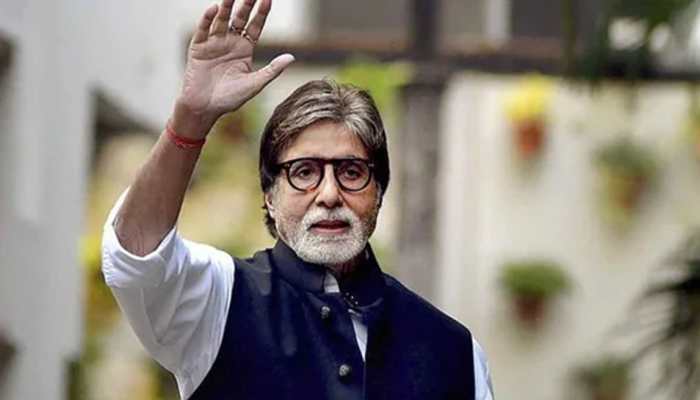 New Delhi: Megastar Amitabh Bachchan suffered an injury recently during the shoot of his upcoming film 'Project K', in Hyderabad. Ever since he has been sharing regular updates about his health and recovery. After thanking his fans for their wishes and expressing his desire to be back on the ramp soon, the megastar shared how he suffered 'extreme pain' and the doctors had to be called in late night.
The actor shared his health update on his blog. "The rib continues in its painful journey .. but another erupts at the toe and draws attention greater than the rib .. so .. the rib diminishes and the attention drifts to the toe .. the hand that wrote endlessly and with great endeavour, brought down by the pain of its continuous use .. put it in warm or hot water .. no results .. so mentally shift it to the other hand .. now the other paineth and the original be safe and secure .. and in work mode ..."
"So growth under the callus develops overnight and the medics have to be called to attend .. there is a blister under the callus .. a blister under the callus .. ? strange, never heard or experienced before, but there it is and yes extreme pain .. so attention given to it.." the actor added in his blog.
On Monday, he shared, "Work be the essence of routine .. and routine be the effervescence of living life .. in the absence of either the world crumbles and falls apart .. routine guides the day to its efficiency and the absence of which disturbs .. So .. I must rid myself of disturbance .. get back to work and bring back routine .. and that shall hopefully, with all your prayers, occur in its rapidity."
'Project K' is science fiction film written and directed by Aswhini Dutt. Being shot simultaneously in Telugu and Hindi, it features Amitabh, Prabhas, Deepika Padukone and Disha Patani.
Apart from Project K, Amitabh Bachchan has The Intern's Hindi remake with Deepika Padukone.