Alka Yagnik Becomes 2022's Most-Streamed Artist on YouTube, Beats Taylor Swift, BTS
As per Guinness World Book Records, popular Bollywood singer Alka Yagnik is the most streamed artist on Youtube globally.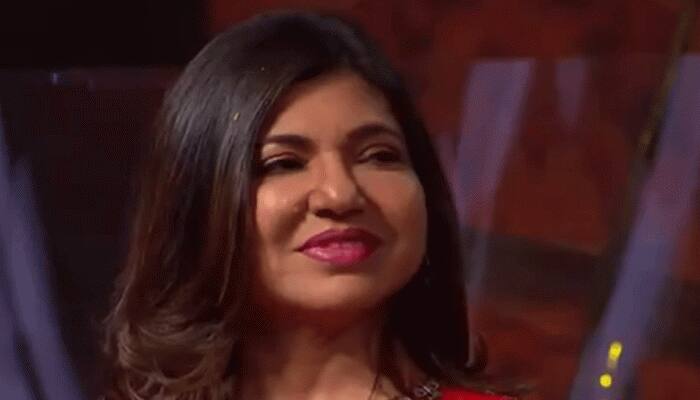 NEW DELHI: Bollywood playback singer Alka Yagnik has become the most streamed artist on YouTube globally last year with 15.3 billion YouTube streams in 2022, and an average of 42 million per day. According to a data released by Liberty Games, Alka was the most streamed artist on YouTube, with 17.7 billion streams in 2021 and 16.6 billion in 2020. The Bollywood playback singer bagged the top position by surpassing Bad Bunny (Puerto Rico), who received 14.7 billion streams, Taylor Swift, Blackpink and BTS among others.
South Korean superstars BTS received 7.95 billion streams and stood at sixth rank, while BLACKPINK got 7.29 billion streams and ranked at eighth. Taylor Swift stood at 26th rank with 4.33 billion, Drake on 50th position with 2.9 billion streams and The Weeknd at 13th place with 5.7 billion. Udit Narayan is ranked at third position with 10.6 billion global YouTube listens while Arijit Singh stood at fourth position with 10.2 billion streams. Kumar Sanu ranked as the fifth most popular music artist in terms of YouTube play counts – just ahead of K-pop sensation BTS. Bhojpuri singer Khesari Lal Yadav followed BTS to rank seventh on the list.
Late playback singer Lata Mangeshkar, who was regarded as the 'Nightingale of India' bagged the ninth position, while Shilpi Raj rounded up the list by taking the 10th spot. As per ChartMasters data, almost 25 per cent of YouTube's users are from India.
Speaking of Alka Yagnik, she is one of the most prominent and successful playback singers in Bollywood. In her career spanning over four decades, she has recorded over 8000 songs for films and albums in various Indian languages and received several accolades including two National Film Awards. Twenty of her tracks feature in BBC's list of top forty Bollywood soundtracks of all-time.