Tripura Election 2023: Will Government Agree to Demand of Separate State of 'Greater Tipraland'? CM Manik Saha Responds
Tripura Assembly Election 2023: CM Manik Saha claimed that the Centre is focusing on the development of all the Northeastern states.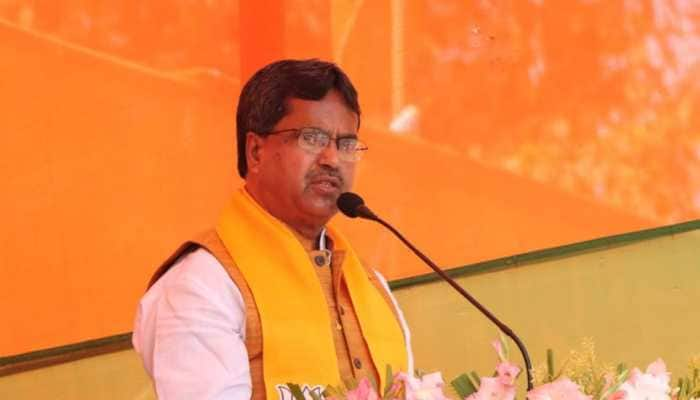 AGARTALA: Asserting that fulfilling the demand of Greater Tipraland by the Tipra Motha will not be possible, Tripura Chief Minister Manik Saha said the opposition party was trying to create division between tribals and non-tribals in the state. Addressing the BJP's 'Vijay Sankalp' rally in South Tripura's Belonia on Saturday, he claimed that Tipra Motha was trying to fish in troubled waters in the upcoming assembly elections.
"What is the boundary of Greater Tipraland? I heard that its proposed boundary passes through not only Assam and Mizoram but also neighbouring Bangladesh. Will they accept the proposal of Greater Tipraland? It is not possible," he said.
Accusing the Tipra Motha of trying to create a division between people, Saha said the state has a tradition of good relations between tribals and non-tribals. Elections to the 60-member Tripura assembly will be held on February 16, and the counting of votes will be on March 2.
Saha claimed that the Centre is focusing on the development of all the Northeastern states.
In a veiled attack on the CPI(M), the CM said, "What the BJP-IPFT government has done in five years, the others could not achieve in 35 years."
Saha said the CPI(M) and the Congress have forged an alliance because of the vibrant democracy prevailing in the state.
"It is very strange that Congress leaders are coming out of CPI(M) offices and Communist workers are visiting Congress offices. How has the Congress joined hands with the CPI(M) which had killed 69 Congress leaders and workers," he asked.
The chief minister, who addressed two more rallies, urged Congress leaders and workers to join the BJP.
Earlier, Saha visited the Tripureswari temple in Gomati district and offered prayers there.