Talks with Pakistan should start with restoration of Kashmir's special status: Mehbooba Mufti
PDP says that solving Kashmir problem would be within the constitution.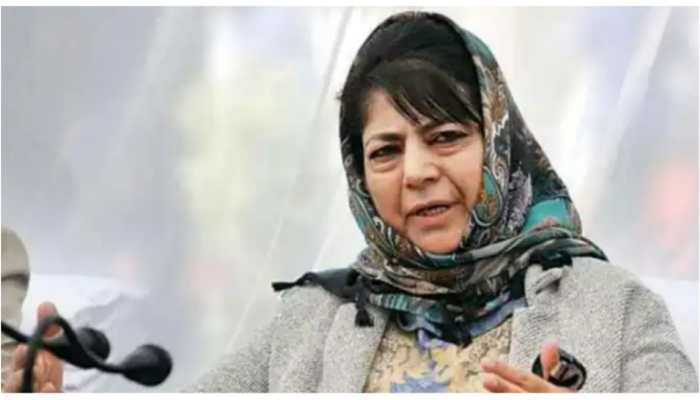 J&K: Mehbooba Mufti reacts to Shahbaz Sharif's statement on Talks with India. Mehbooba said the starting point of talks should be restoration of what has been taken from the state. Jammu Kashmir people always believed that we acceded to India as it was the secular state. PDP says that solving Kashmir problem would be within the constitution. The trade should start, roads should be open. There is no way other then talks.

Reacting on Land retrieval law she said "The laws are made for the benefit of people. But after 2019 all the laws and rules have been weaponized against the people of the Union territory. The government land on which poor people have built houses for decades is a punishment and tool for the government to use against the people. The government is testing the patience of the people. I am sure the time will come when the people of this place won't be able to tolerate more than what is happening.
Talking on Joshi math treasury she said if Shri Amarnath ji cave spot of Katra is also encouraged it can be a disaster One-Day here also "The Sengupta report regarding Amarnath Yatra was to allow 4000 to 5000 pilgrims. What has happened in Joshi Math by playing with the environment should not happen the same way in Kashmir. Our environment is very delicate.
Well coming Bharat Jodo Yatra, she said He ( Rahul Gandhi )brings a message of love & peace at a time when the country is being fuelled by hatred. We welcome his efforts to heal these wounds."Congress has had a struggle not only for freedom but also to make this country secular and the BJP is adamant about breaking the secular fabric of this country. The main Motive of this Yatra is to divide the country on religion and JK has to suffer the most of this divisive politics of BJP. We welcome the Yatra and we will participate in it.