Maharashtra Budget 2023: Devendra Fadnavis Announces Increase In Outlay For Farmers, Govt Health Insurance Coverage
Deputy Chief Minister and Finance Minister Devendra Fadnavis presented the Maharashtra State Budget for the year 2023-24 in the state Assembly on Thursday (March 9).
Maharashtra Dy CM presented the state budget on March 9 in the Assembly
Devendra Fadnavis read out the budget from an iPad instead of a paper document
He is the Deputy CM and also the Finance Minister of the state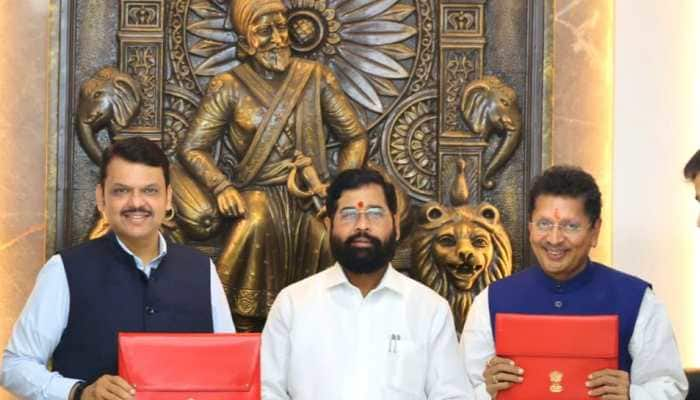 Mumbai: Maharashtra Deputy Chief Minister Devendra Fadnavis, who is also the state Finance Minister, on Thursday presented the Eknath Shinde-led government's first Budget for the year 2023-24 in the state Assembly. Fadnavis started reading out the budgetary allocations in the Lower House of the state legislature at 2 pm. He read out the budgetary provisions from an iPad instead of a conventional paper document.
This is for the first time that Fadnavis presented the state budget as he holds the finance portfolio. During Fadnavis's tenure as the chief minister between 2014-19, senior Bharatiya Janata Party (BJP) leader Sudhir Mungantiwar was the finance minister.
#LIVE | उपमुख्यमंत्री तथा वित्तमंत्री देवेंद्र फडणवीस हे २०२३-२४ या वर्षाचा महाराष्ट्र राज्याचा अर्थसंकल्प विधानसभेत सादर करीत आहेत… https://t.co/EB5jKiTvqw — CMO Maharashtra (@CMOMaharashtra) March 9, 2023
The Shinde-led government, in which his faction of the Shiv Sena and the BJP share power, was formed in June 2022. During the budget presentation, Fadnavis said the outlay for farmers has been increased by Rs 6,900 crore and the coverage of the Mahatma Phule Jan Arogya scheme, a health insurance scheme of the government, has been raised from Rs 1.5 lakh to Rs 5 lakh.
State School Education Minister Deepak Kesarkar read out the budget proposals in the Legislative Council.