Land For Railway Jobs 'Scam': Enforcement Directorate Carries Out Searches In Bihar Days After CBI Grilled Lalu Yadav
The ED case, filed under the criminal sections of the Prevention of Money Laundering Act, stems from this CBI complaint.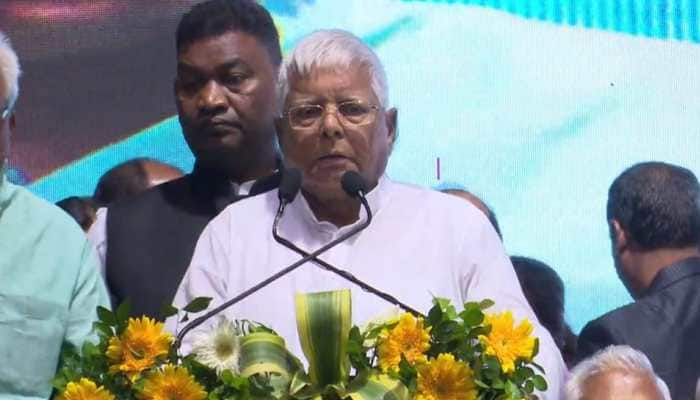 NEW DELHI/PATNA: The Enforcement Directorate (ED) Friday conducted searches in multiple cities of Bihar in connection with a money laundering investigation into the land for jobs 'scam' case in which RJD leaders Lalu Prasad and his wife Rabri Devi were questioned recently by the CBI. The searches are covering some leaders linked to the Rashtriya Janata Dal (RJD) in towns like Patna and Phulwari Sharif, officials said.
The case pertains to people allegedly given employment in the railways in return for land parcels gifted or sold at cheap rates to the Yadav family and its associates, they said. The CBI has filed a charge sheet in the case against Prasad, his wife and former Bihar chief minister Rabri Devi and 14 others under charges of criminal conspiracy and provisions of the Prevention of Corruption Act, and all the accused have been summoned on March 15, officials had said.
The ED case, filed under the criminal sections of the Prevention of Money Laundering Act, stems from this CBI complaint.
Both Lalu Prasad and Rabri Devi were questioned by the CBI in this case recently.
RJD president Lalu Prasad's daughter Rohini Acharya charged the ruling dispensation at the Centre with "harassment" of the ailing septuagenarian. Singapore-based Acharya took to Twitter to express her anguish over Prasad's interrogation by the CBI in connection with the land for jobs case in Delhi, pertaining to his tenure as the railway minister.
"These people are harassing papa. If the harassment leads to any problem, we will rock the seat of power in Delhi. Patience is running out", tweeted Acharya, upon learning that the agency, which had on Monday questioned her mother Rabri Devi at the latter's Patna residence, was now at elder sister Misa Bharti's Delhi house.
Prasad underwent a kidney transplant in Singapore last year and returned to India a month ago. In view of the high risk of infections, the mass leader has chosen to stay away from his home state and convalesce at the residence of Bharti, who is a Rajya Sabha member.
During the questioning, being videographed, Prasad was confronted with some documents in a room where he is quarantined post his kidney transplant surgery, officials said.
The Central Bureau of Investigation (CBI) has filed a chargesheet in the case against Prasad, his wife and former Bihar chief minister Rabri Devi and 14 others under charges of criminal conspiracy and provisions of the Prevention of Corru