Name Of Next Karnataka CM Sealed In Secret Ballot, Claims Congress Leader
Even as all observers appointed by Cong president Kharge are returning Delhi to submit report, party leader B.K. Hariprasad said that "secret ballots" were used for voting in the CLP meeting.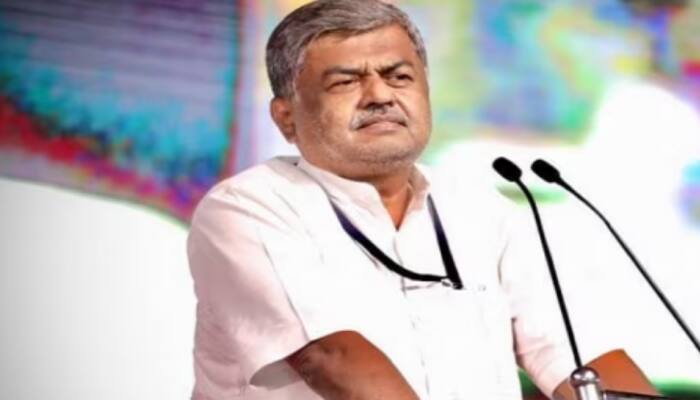 New Delhi: Even as all three observers appointed by Congress president Mallikarjun Kharge are returning to Delhi to submit their report before him, party leader B.K. Hariprasad said that "secret ballots" were used for voting in the CLP meeting and soon a decision on the chief ministerial post will be taken.


Speaking to IANS over the phone from Bengaluru, Hariprasad said, "Yes, a secret ballot was used for polling in Karnataka during the CLP meeting. And then a one-line resolution was passed authorizing Kharge to take a call on CLP leader."
He said that all the observers have gone to Delhi as the process to elect the new chief minister needs to be completed. "The report will be submitted with the Congress president and on the basis of which, Khargeji will need to appoint the future chief minister of the state," Hariprasad said.
Kharge had deputed former Maharashtra Chief Minister Sushil Shinde, AICC General Secretary Jitendra Singh, and Deepak Bawaria as the observers for Karnataka. As per sources, the three observers also met with the newly elected MLAs to know their views.
The Congress, which won 135 out of 224 seats in Karnataka, has now to take a tough call on the candidature of former Chief Minister Siddaramaih and state unit chief D.K. Shivakumar for the chief Ministerial post in the state. Both leaders have shown interest in the top post in Karnataka.
Besides the three observers, Congress in charge for Karnataka Randeep Singh Surjewala and party general secretary (organization) K.C. Venugopal are also returning to Delhi to meet the party chief. Even Siddaramaiah, who was the leader of the opposition in the state is also set to arrive in the national capital on Monday evening.