Haryana Minister, Accused of Sexual Assault, Faces Protests at R-Day Celebrations
A case of sexual assault is registered against Sandeep Singh at Sector 26 Police station, Chandigarh.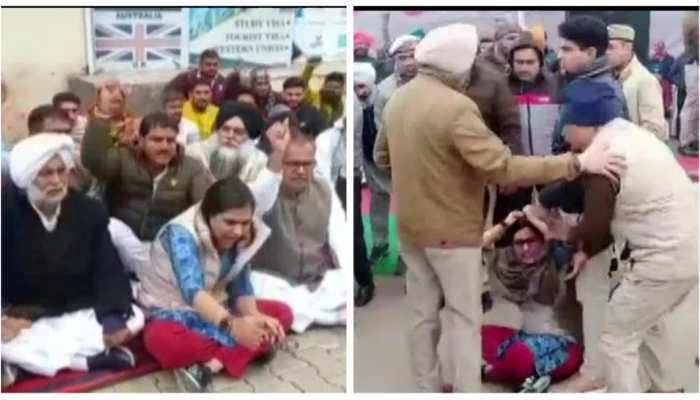 Kurukshetra: Haryana's former sports minister Sandeep Singh, accused of sexual harassment, faced protest during the Republic Day celebrations in Pehowa on Thursday by a woman who came close to the stage and raised slogans. Sonia Duhan, the president of the Nationalist Congress Party's student group, reached near the stage and protested against the minister after he unfurled the national flag during the programme.
Sonia was taken away by the police and was released later. Singh, the first-time BJP MLA from Pehowa in Kurukshetra was here to unfurl the national flag on the occasion of Republic Day. He was earlier accused of sexual harassment by a woman coach. He has denied all the charges. Speaking to the reporters, Sonia said that she will continue protesting till the minister is arrested.
Police had made elaborate security arrangements in view of a protest call given by various 'khaps' against the minister. Police had set up several check posts in order to prevent any protester from entering the venue. A number of activists of Jan Hit Mahila Morcha, Kurukshetra, and Aam Aadmi Party who had planned to protest were already rounded up by police.
Various Khaps of Haryana had been demanding that the BJP-led government in the state sack Sandeep Singh. A former Olympian, Singh had given up his Sports portfolio after the case was lodged against him on woman coach's complaint, but he continues to be a Minister in the M L Khattar government, holding the Printing and Stationery Department.

Live Tv