H3N2 Virus: Himachal Reports First Case As 10-Weeks Old Baby Girl Gets Influenza
However, potentially high-risk groups such as infants, young children, pregnant women, elderly above the age of 65 years, and people with comorbidities might experience more symptomatic illnesses requiring hospitalization also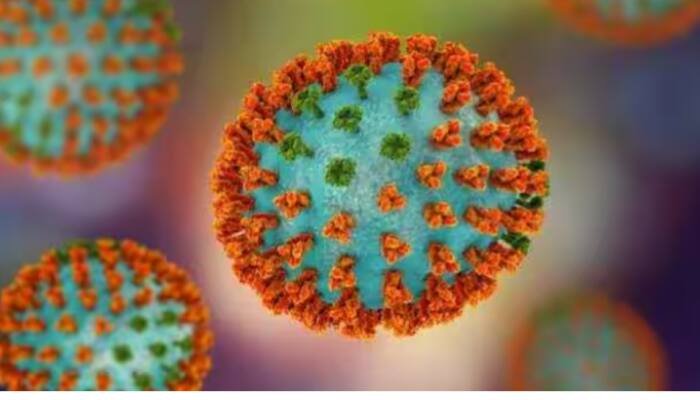 Shimla: A two and half month old baby girl from the Dehra subdivision of the Kangra district of Himachal Pradesh tested positive for H3N2, the official said. The baby girl is undergoing treatment at Tanda Medical College.
"The first case of the H3N2 virus was found in the Kangra district of Himachal Pradesh. 10-week-old baby girl tested positive while she was brought to Tanda Medical College on Saturday for treatment of severe cough, cold and fever," CMO Kangra Dr. Sushil Sharma.
Seasonal influenza is an acute respiratory tract infection caused by 4 distinct Types- Influenza A, B, C, and D belonging to the Orthomyxoviridae family. Among these types, Influenza A is the most common pathogen for humans. Globally, influenza cases are typically seen to increase during certain months of the year.
India usually witnesses two peaks of seasonal influenza: one from January to March and another one in the post-monsoon season. According to the Union Health Ministry, the cases arising from seasonal influenza are expected to decline from March end. In most cases, the disease is self-limiting with symptoms of cough and cold, body ache and fever, etc. and usually resolves within a week or so.
However, potentially high-risk groups such as infants, young children, pregnant women, elderly above the age of 65 years, and people with comorbidities might experience more symptomatic illnesses requiring hospitalization also.
Disease transmission is mostly airborne from person-to-person, through large droplets generated by the act of coughing and sneezing. Other modes of transmission, include indirect contact by touching a contaminated object or surface (fomite transmission), and close contact including handshaking.
The Union Health Ministry has prescribed Oseltamivir as the drug recommended by the World Health Organization (WHO) for curing the infection."The drug is made available through the Public Health System free of cost. The government has allowed the sale of Oseltamivir under Schedule H1 of the Drug and Cosmetic Act in February 2017 for wider accessibility and availability," it said.