'Forcing Them to...': Rahul Gandhi Writes to PM Modi About 'Safety' of Kashmiri Pandits in Valley
Rahul Gandhi, in his letter to PM Narendra Modi, wrote that Kashmiri Pandits expressed concerns about their safety in the Valley during the Jammu leg of BJY and he was conveying the same.
Rahul Gandhi has written a letter to PM Narendra Modi
He has expressed concerns for the safety of Kashmiri Pandits in the letter
He said he became aware of the concerns during the Jammu leg of BJY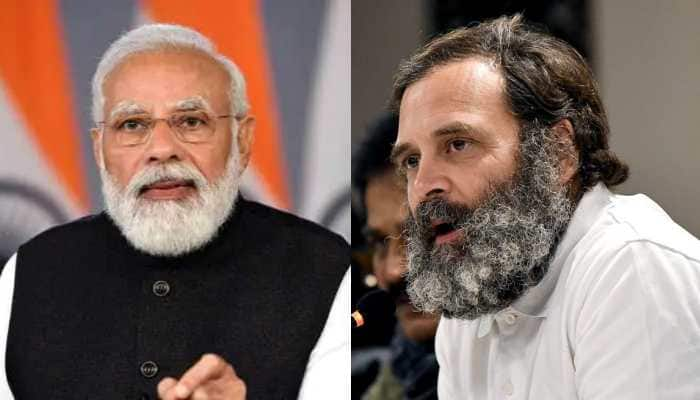 New Delhi: Congress leader Rahul Gandhi has urged Prime Minister Narendra Modi to look into the "plight" of Kashmiri Pandit employees who do not want to return to the Kashmir Valley without a guarantee of their security, and accused the Union Territory administration of adopting an "insensitive" approach towards them.
In a letter to Modi, Gandhi flagged the issue of the recent spate of targeted killings of Kashmiri Pandits and others by terrorists, which he said, has created an atmosphere of fear and gloom in the Valley.
Congress MP Rahul Gandhi has written to PM Modi after his meeting with a delegation of Kashmiri Pandits during the Bharat Jodo Yatra on the issue of their safety & security in the Kashmir Valley pic.twitter.com/xjqHCIIn2H — ANI (@ANI) February 3, 2023
He wrote to the prime minister, saying a delegation of Kashmiri Pandits met him during the Jammu leg of the Bharat Jodo Yatra that was aimed at uniting the whole of India in a thread of love and unity.
Also Read: 'I Don't Listen to Rahul Gandhi': Union Minister Nitin Gadkari on Success of Bharat Jodo Yatra
"They (Kashmiri Pandits) said government officials are forcing them to go back to work in the Kashmir Valley. In these circumstances, forcing them to go back to the Valley without any surety of their safety and security is a cruel move," Gandhi said.
Till the situation improves, the government can take services from these Kashmiri Pandit employees in other administrative and public facilities, the former Congress chief said in his letter in Hindi to Modi.
"At a time when the Kashmiri Pandits are pleading for their safety and families' concerns, and expecting sympathy and affection from the government, use of words like 'beggars' by the Lt. Governor for them is irresponsible. Prime Minister, you may not be familiar with this insensitive style of functioning of the administration," Gandhi said.
"I have assured the Kashmiri Pandit brothers and sisters that I will try my best to convey their concerns and demands to you. I hope that you will take appropriate steps in this regard as soon as you get this information," he said in the letter on Thursday.
A Kashmiri Pandit delegation had called on Gandhi during his Bharat Jodo Yatra in Samba district and briefed him about their issues, including the "targeted killings" by terrorists and the resultant protest by those employed under the prime minister's package.
Nearly 4,000 Kashmiri Pandits are working in different departments in the Kashmir Valley after their selection under the prime minister's employment package announced in 2008.
The package has two major components -- 6,000 jobs for the youth from the community and building as many accommodation units for the recruited employees.
However, many of the employees fled to Jammu after one of their colleagues, Rahul Bhat, was shot dead by terrorists inside his office in Budgam district on May 12 last year in what was described as a case of targeted killing.
Live Tv