India next big market in football, want to capture it: Hassan Al Thawadi
Qatar will be the first Gulf nation to host football's showpiece. The first World Cup in Asia was jointly hosted by Japan and South Korea in 2002.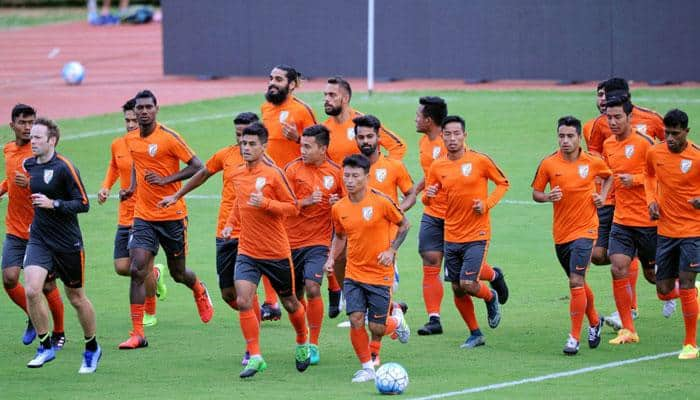 Doha: Hassan Al Thawadi, who is leading the 2022 FIFA World Cup organising committee, on Wednesday called India the next big market in football and expressed Qatar's desire to capture it.
Qatar will be the first Gulf nation to host football's showpiece. The first World Cup in Asia was jointly hosted by Japan and South Korea in 2002.
When discussions turned to India, Thawadi, the Secretary General of the Supreme Committee for Delivery and Legacy, expressed optimism.
"Oh, absolutely it (India) is a major global country. In terms of fans, it is important to highlight a few facts, first the biggest expat population of Qatar is the Indian population. Qatar have a very close relationship with India," Thawadi told a select group of reporters here.
SC is the local organising body for the World Cup and with Interpol, it has organised a two-day '1st Major Events Safety and Security Conference'.
According to the top SC official, discussions are being held with authorities in India for cross-promotional activities, which Qatar wants to do in the run-up to the World Cup.
"The connection with India is built over generations, not over day and night. No doubt India is the next big market or it is recognised as the next big market, when it comes to football and that's why a lot of international players (are) going in India.
"A lot of fantastic work (former AIFF president) Praful Patel is doing in India. We saw the success of the (FIFA) U-17 World Cup in India, the fact that it has broken record in terms of attendance...," added Thawadi.
"So it's definitely a market we want to capture, how we capture it, there are many different ways, there are cross-promotional elements which we are discussing with Praful Patel, different opportunities of cross promotion.
"There is discussion on the club level, projects on the club level, and there will be cross-promotional opportunities between us. As Russia (FIFA World Cup 2018) ends and we start taking the mantle in promoting the World Cup, there will be many more activities that we will do to target India and the Indian subcontinent," he added.
According to Thawadi, India can reap economic benefits with Qatar hosting the mega-event.
"In terms of economy, L&T (Larsen and Toubro) is working with us. There are a lot of sub contracting opportunities which are available. And what we want to target is the technology. India has got the ability to be the next sport technology hub and Qatar is looking towards making sports industry as a vibrant part of sports economy.
"I can see many ways of collaborating and there are certain projects which we are thinking about, once these projects crystallise, we will make an announcement," he explained.
L&T is overseeing work at the Al Rayyan Stadium, one of venues for the World Cup.
Live Tv