FIFA World Cup 2022: Beer sales BANNED in all eight stadiums in Qatar
In September, the organisers did agree to serve beer to football fans at stadiums and fan zones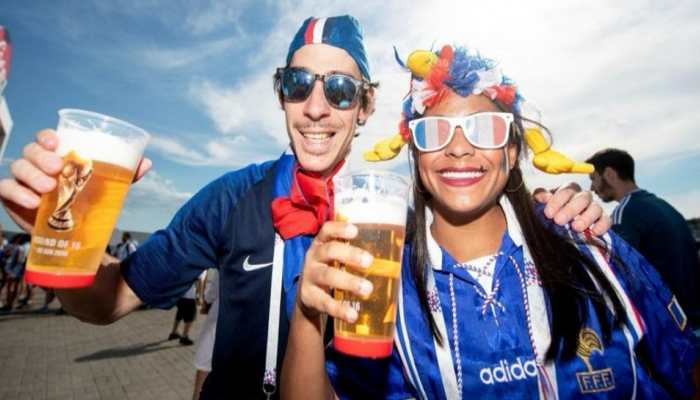 Qatar officials have banned the sale of beer in all eight stadiums where the FIFA World Cup 2022 matches will be played in Qatar. Typically the world's biggest sporting event kicks on Sunday (November 20). Earlier, the Supreme Committee had promised alcohol will be available in designated "fan zones" outside stadiums and other hospitality venues. In September, the organisers did agree to serve beer to football fans at stadiums and fan zones. However, that is not the case anymore.
The decision to ban beer from stadiums comes after months of tension between the host country and FIFA, the football global governing body. First, it was decided that the FIFA sponsor was the only permitted beer to be sold at the Qatar World Cup venues.
The FIFA World Cup 2022 Qatar is set to begin from Sunday (November 20), when hosts will take on Ecuador in a highlighly anticipated football match.
At the 2014 World Cup in Brazil, the host country was forced to change a law to allow alcohol sales in stadiums. However, the Belgium-based brewer has faced uncertainty in recent months on the exact details of where it can serve and sell beer in Qatar.
BREAKING: Sadio Mané will miss the World Cup, Senegal confirms. He will not be able to be part of the squad as he's not recovering from his injury. #WorldCup2022 pic.twitter.com/RIn9ISBGi0

— Fabrizio Romano (@FabrizioRomano) November 17, 2022
An agreement was announced in September for beer with alcohol to be sold within the stadium perimeters before and after games. Only alcohol-free Bud Zero would be sold in the stadium concourses for fans to drink in their seats in branded cups. Last weekend, AB InBev was left surprised by a new policy insisted on by Qatari organizers to move beer stalls to less visible locations within the perimeter.
Budweiser was also to be sold in the evenings only at the official FIFA fan zone in downtown Al Bidda Park, where up to 40,000 fans can gather to watch games on giant screens. The price was confirmed as $14 for a beer. The company will be based at an upscale hotel in the West Bay area of Doha with its own branded nightclub for the tournament. (With PTI inputs)
Live Tv