GST Council to Meet on February 18; Online Gaming, Appellate Tribunal, GoM Report Top Agenda
The 48th Meeting of the GST Council was held on December 17, 2022, through video conference.
49th meeting of GST Council to be held on Feb 18.
The meeting is scheduled to be held in New Delhi.
48th Meeting of GST Council was held on December 17, 2022.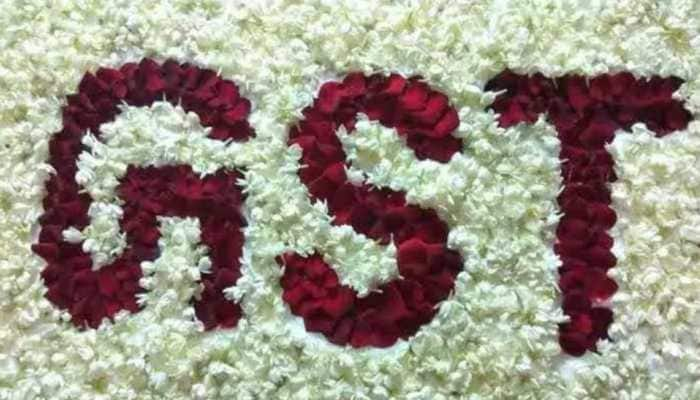 New Delhi: The 49th meeting of the GST Council is scheduled to be held here in the national capital on February 18. The GST Council meeting will be chaired by Union Finance Minister Nirmala Sitharaman. The much-awaited report by the Group of Ministers on online gaming and GST appellate tribunal is unlikely to be submitted in the upcoming meeting, Central Board of Indirect Taxes and Customs (CBIC) Chairman Vivek Johri said, adding that the agenda will be circulated soon.
The 48th Meeting of the GST Council was held on December 17, 2022, through video conference. At the last meeting, the GST Council recommended decriminalising three different types of offences, including the tampering of material evidence. (Also Read: Price Drop Alert! Samsung Galaxy S23 Ultra Gets Price Cut of Rs 8000: Check Discount Offer on Amazon and Flipkart)
They pertain to obstructing or preventing any officer in the discharge of his duties, deliberate tampering with material evidence, and failure to supply information. The other major decision taken at the meeting was regarding the threshold limit of tax amount for launching prosecution on any criminal offence defined under the GST laws that has been increased from Rs 1 crore to Rs 2 crore. (Also Read: Bad News for Loan Borrowers! PNB, BoB Raise Lending Rates by up to 25 bps)
This, however, would not be applicable to those offences such as fake invoicing. Moreover, GST rates on pulses husk, and knives have been reduced from 5 percent to nil. GST on ethyl alcohol for the purpose of blending ethanol has been exempted.
Earlier, it was taxed at 18 percent. Goods and Services Tax was introduced in the country with effect from July 1, 2017, and states were assured compensation for loss of any revenue arising on account of the implementation of GST as per the provisions of the GST (Compensation to States) Act, 2017 for a period of five years.
For providing compensation to States, Cess is levied on certain goods and the amount of Cess collected is being credited to Compensation Fund. Compensation to States is being paid out of the Compensation Fund with effect from July 1, 2017.