Who Should Bat At No.4 For Team India? AB de Villiers Makes Surprising Pick
India's search for a stable No. 4 batsman has been a recurring theme in cricket discussions.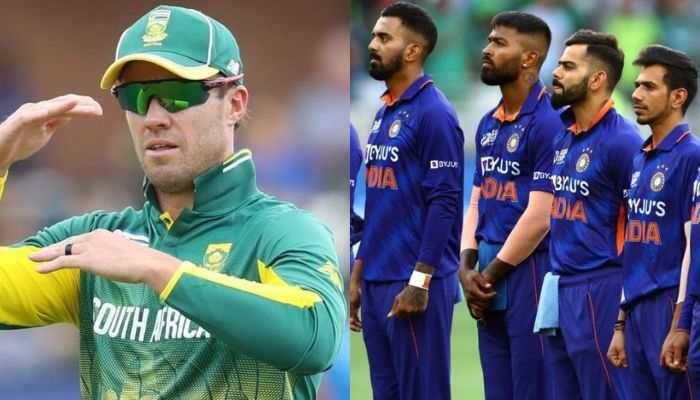 Former South Africa captain and cricketing legend AB de Villiers has stirred the cricketing world with his recent insights on India's middle-order conundrum. De Villiers, who shares a close friendship and a history of teamwork with Virat Kohli in the Indian Premier League (IPL) franchise Royal Challengers Bangalore (RCB), believes that Kohli could be the answer to India's No. 4 batting spot at the upcoming ICC World Cup.
Where does VIRAT bat in the Asia Cup? | 360 Show S02E07

I'm back from Mexico, and honestly rather jet-lagged. But nevertheless, I've got a show for you this week, where we're looking at the Asia Cup squads, whether Kohli can bat at no.4, Dewald Brevis - aka 'Baby AB', and much_ pic.twitter.com/AqAW1fXWUc — AB de Villiers (@ABdeVilliers17) August 25, 2023
The No. 4 Dilemma
India's search for a stable No. 4 batsman has been a recurring theme in cricket discussions. As the team prepares for the Asia Cup and the World Cup, the fitness concerns surrounding Shreyas Iyer and KL Rahul have only amplified the issue. Both players have been sidelined due to injuries, raising questions about their readiness for the marquee events.
Virat Kohli: The No. 3 Dynamo
Virat Kohli has been a mainstay at the No. 3 position for India, amassing runs and records galore. His affinity for this spot is evident in his stellar numbers - he has scored the majority of his runs batting at No. 3. However, AB de Villiers suggests that Kohli's adaptability and skills could make him the ideal candidate to fill the No. 4 role. "I've heard some rumours about Virat (Kohli) possibly taking up that position. I would be a big supporter of that. I think Virat is perfect for No. 4. He can put the innings together, play any kind of role in that middle order," says de Villiers.
Putting the Team First
De Villiers acknowledges Kohli's love for the No. 3 spot but emphasizes the importance of a team-first mentality. "At the end of the day, if the team needs you to do something, play a certain role, you have got to put your hand up and go for it," he adds.
Kohli's No. 4 Prowess
Statistically, Kohli's credentials at No. 4 are impressive. He boasts seven centuries at a remarkable average of 55.21 and an equally impressive strike rate of 90.66 in that position. While his last stint at No. 4 was against Australia in Mumbai back in January 2020, his track record speaks volumes about his ability to excel in this role.
Asia Cup: Favorites and Dark Horses
De Villiers, often referred to as 'Mr. 360,' also shared his thoughts on the Asia Cup. He identifies arch-rivals India and Pakistan as the clear favourites for the tournament. However, he warns against underestimating defending champions Sri Lanka, who have the potential to upset the established order. "Pakistan and India are the favourites to win the Asia Cup. However, Sri Lanka have the ability to upset the bigger teams," says de Villiers.