Jhulan Goswami Predicts After IPL 2023 Impact Player Rule May Feature In Upcoming WPL
The impact player rule was first introduced in IPL 2023 and was initially used in last year's Syed Mushtaq Ali Trophy.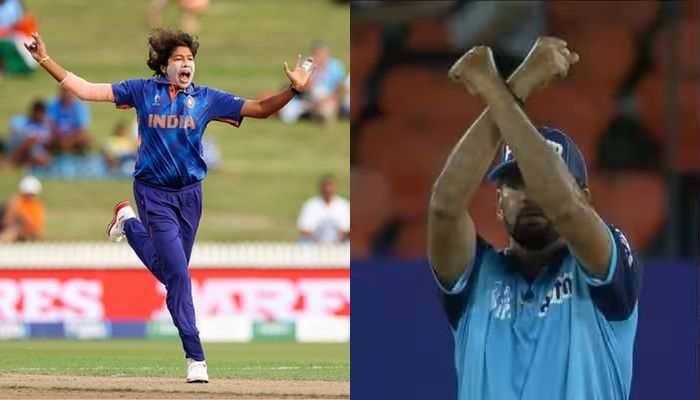 Jhulan Goswami, the renowned Indian fast bowler, has expressed her belief that the impact player rule implemented in the ongoing Indian Premier League (IPL) season could also be adopted in the upcoming women's domestic cricket season and eventually in the second edition of the Women's Premier League (WPL).
The impact player rule was first introduced in IPL 2023 and was initially used in last year's Syed Mushtaq Ali Trophy. Thus far, the rule has allowed batting teams to amass more runs, resulting in 26 scores of over 200, with the tournament being mostly played on flat pitches. The rule has also contributed to an increase in strike-rates, number of fours, and sixes.
"The impact player rule has definitely enhanced a lot of things (in the IPL). As team management, you can choose when you want to use a batter or a bowler at a crucial time. It is something new and is going well so far.
"Hopefully, in the coming year, we will see the same rule in the domestic season for women's cricket also. I will not be surprised if I see that rule implemented in the coming season of women's domestic cricket," said Goswami in a virtual interaction organised by Jio Cinema, where she is an IPL Expert and Commentator, Bengali Feed.
'Impact Player' rule in the IPL explained. pic.twitter.com/nzaDXbZG9R — Mufaddal Vohra (@mufaddal_vohra) December 23, 2022
Jhulan had won the inaugural edition of the WPL as bowling coach and mentor of Mumbai Indians earlier this year.
"Firstly, you have to implement the impact player rule in domestic cricket and then it can be implemented in the other tournaments. Obviously, it will first be introduced in domestic cricket, like it happened in last year's Syed Mushtaq Ali Trophy, so that players can understand and be aware of what the rule is. In future, WPL will definitely see the impact player rule," the former cricketer said.
With Mumbai set to meet Chennai Super Kings in round two of the El Clasico clash at the MA Chidambaram Stadium on Saturday afternoon, all eyes will be on how Jofra Archer shapes up. The England speedster, who made his comeback to competitive cricket earlier in the year after two years of battling injuries, hasn't been at his lethal best.
In IPL 2023, Archer has picked two wickets in four matches at an average of 83 and an economy rate of 10.37. Moreover, he leaked 56 runs in four overs without picking a wicket against Punjab Kings in Mohali, amidst talk of him traveling to Belgium for seeing an elbow specialist.
Jhulan believes Archer needs to play more matches to find his usual bowling rhythm back.
"Honestly speaking, Jofra Archer is coming off a long layoff from injury. The more he will play, he will slowly return to his normal rhythm. It will take time to get back to your normal rhythm as a bowler," she said.
"Whenever I returned to the field post an injury layoff, thoughts about the possibility of getting injured again and hampering the season would cross my mind. That is something, which can also affect performance as you constantly think about it. But you cannot always go by someone's strike rate or economy rate or wickets.
It is also about how comfortable he is while bowling, or how much pace he generates. Jofra also needs to bowl consistently in the right area and for any bowler to come back into competitive cricket, it will take time to settle down, which also results in not being able to hit areas where you want to bowl," she added.
With the race for playoffs heating up, Jhulan signed off by saying Lucknow Super Giants will hugely miss the services of captain KL Rahul, who is out of the tournament as well as for India's World Test Championship final clash against Australia at London in June due to significant tear in tendon of right thigh.
"They will miss their captain in KL Rahul. The way he handled the team was brilliant and I was impressed by his captaincy. He used his bowlers well, and the way he batted, people say his strike rate was on the lower side. But I feel he was playing according to his role. It is very unfortunate that he got injured, and that injuries are not in any player's control," she said.