IPL 2023: Deepak Chahar Gives BIG Update On Future of MS Dhoni At Chennai Super Kings
Ahead of IPL 2023, Team India and Chennai Super Kings all-rounder Deepak Chahar provided a huge update on the future of skipper MS Dhoni in the T20 league.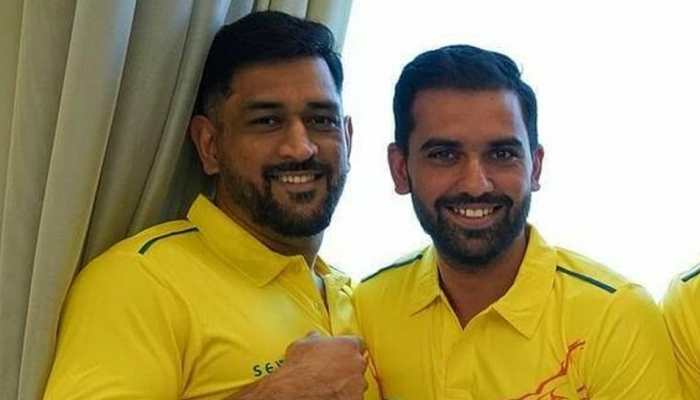 Team India all-rounder Deepak Chahar will be returning to Indian Premier League (IPL) 2023 after missing the entire last season due to injury. Chahar, who was bought for a whopping Rs 14 crore at the IPL 2022 mega auction by the Chennai Super Kings (CSK), didn't place a single match last year.
Almost at full fitness now, Chahar will hopefully be available for the entire season for MS Dhoni-led CSK. The four-time IPL champions will open their IPL 2023 campaign against last year's winners Gujarat Titans, led by Hardik Pandya. Ahead of IPL 2023, Chahar provided a huge update on the future of skipper Dhoni in the T20 league.
It was believed that Dhoni will be playing his final season of IPL 2023. However, former cricketers like Harbhajan Singh, Suresh Raina and Shane Watson believe that Dhoni can play for Chennai Super Kings for 3 or maybe even 4 more year.
"No one has said that this would be his final year. At least, he hasn't. Hopefully, he will play more. We don't know any such thing; we want him to play as much as he can," Chahar told News India Sports about MS Dhoni.
Yellow in Action!_ #WhistlePodu #CSK pic.twitter.com/OFEHpOEf5W — Deepak chahar __ (@deepak_chahar9) March 13, 2023
"He knows when to retire; we saw it when he did in Tests and international cricket. No one else knows. I just hope he continues to play; it's a privilege to play under him. It has been a dream to play with him. He's in good touch as well; you will see that when he bats in the IPL this year," Chahar added.
A 'bulked-up' Dhoni has already hit the CSK nets ahead of the IPL 2023 season. Since 2008, Dhoni has turned out in 234 IPL matches in his career and scored 4,978 runs at an average of 39.2 and a strike-rate of 135.2 with 24 half-centuries. In IPL 2022, Dhoni scored 232 runs in 14 matches with 1 fifty and strike-rate of 123.4.
Chahar has picked up 59 wickets in 63 IPL matches in his career, including a best of 22 wickets in IPL 2019 season.