Asia Cup 2023: Pakistan Cricket Board Breaks Silence on Hosting Rights Controversy, say THIS
Pakistan Cricket Board president recently threatened that Pakistan will pull out of the ODI World Cup if India doesn't come to play in Pakistan for the Asia Cup 2023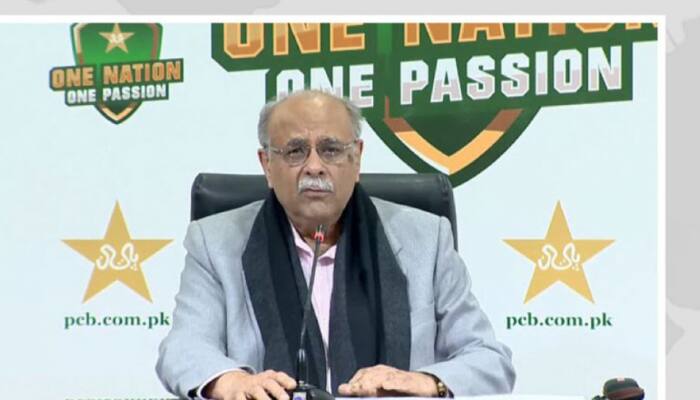 Asia Cup 2023 Venue Controversy: A final decision about Pakistan's hosting rights for the Asia Cup later this year is now expected to come out in March. A meeting of Asian Cricket Council (ACC) in Bahrain failed to reach an agreement. The cricket bodies will meet once again in a month's time to decide whether Pakistan will have the hosting rights for the Asia Cup 2023 or not.
Where did it all begin? In October 2022, ACC President and BCCI Secretary, Jay Shah said India will not travel to Pakistan and that the tournament will place at a neutral venue. This statement led did not go well with the PCB Chief at the time, Ramiz Raja, who threatened that Pakistan cricket team will pull out of the ODI World Cup 2023 taking place in India if the Men in Blue don't visit Pakistan for Asia Cup.
What did Pakistan Cricket Board say following the meeting in Bahrain?
Informing that the decision for the venue will be decided in March 2023, the statement read, "The PCB wishes to clarify no such matters were raised in the meeting, nor did any member indicate any intention to seek government clearance for playing in Pakistan".
The matter PCB are stating is that it was being believed that countries were taking clearance from their government to play the tournament in Pakistan. (ALSO READ: 'No Chance,' Says BCCI Source on Team India's Participation for Asia Cup 2023 in Pakistan, Read Details Here)
PCB statement pic.twitter.com/5BLTCB21uP — Pakistan Cricket (@TheRealPCB) February 5, 2023
The PCB added: "Sri Lanka has recently visited Pakistan in 2017 and 2019, while Bangladesh has toured Pakistan in 2020. In the 2023-2027 Future Tours Programme (FTP), which has been agreed and announced by all ICC Members, Afghanistan Bangladesh and Sri Lanka have confirmed their tours to Pakistan."
PCB's intent is clear, whatever the decision may come out, it will be in the favour and interests of Pakistan. "Whatever the stance is, it will be according to the interests of Pakistan," said Sethi (PCB president) in January.