A Darjeeling Girl's Jhola of Dreams – Meet 35-Year-Old Prashansa Gurung Whose Venture is Putting the Hill-Town on the Map
Although the glass ceiling hasn't completely disappeared, it's welcome that women continue to breach it. Among the growing number of young women entrepreneurs, Prashansa Gurung from Darjeeling has started a business venture that relies on both technological innovations and interpersonal ethos.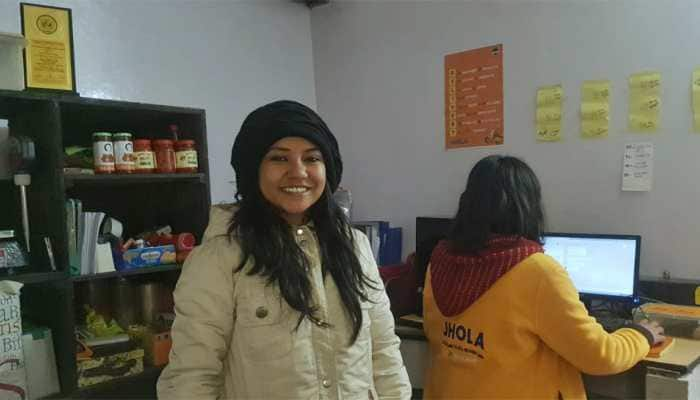 A sizeable number of young women are turning to entrepreneurship, which is also at the same time aligned with government's aim to create a robust ecosystem for supporting entrepreneurs and innovation.
Although the glass ceiling hasn't completely disappeared, it's welcome that women continue to breach it. Among the growing number of young women entrepreneurs, Prashansa Gurung from Darjeeling has started a business venture that relies on both technological innovations and interpersonal ethos.
Gurung is the founder of darjinc.com (a one-stop shop for all things Darjeeling) while her flagship venture Jhola Delivery Service has become an instant hit in the hill town of West Bengal since being founded almost three years ago. Gurung found her calling in entrepreneurship in her most difficult hours – as she says 'her journey into entrepreneurship has been a blessing in disguise'.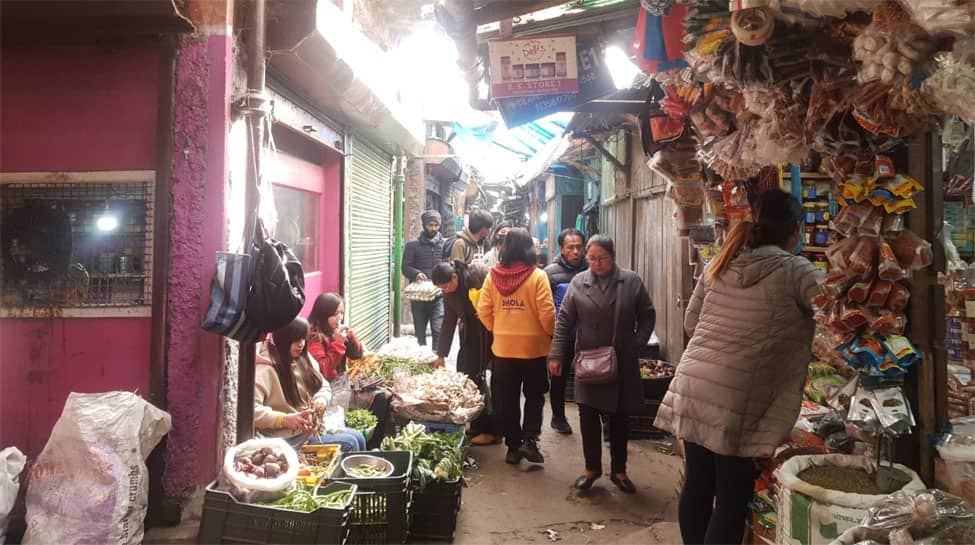 Gurung was rallying her team and exploring ways to release locally produced products in 2019. She was also keenly analyzing how the local food scene was evolving in Darjeeling. It was during those formative months that she got the idea of building an economic ecosystem that would be more than a business venture. In her heart, the 35-year-old entrepreneur wanted her start-up to be more than just a financial venture. She initially launched 6 products – locally-made and sourced in Darjeeling that included the hill town's famous Dalle pickle. In March 2020, when Gurung was preparing to come to Kolkata, the outbreak of Covid dashed her hopes of getting a label for her products.
The onslaught of the pandemic and the successive lockdowns brought life to a standstill. But Gurung not only found a way to help people during the crisis, she also made a business venture out of it.
'I feel that we were immensely lucky that our house was right in the middle of Darjeeling town. Within a week of the lockdown, the actual crisis began. People could not step out of their homes to buy essentials. My heart went out to thousands of people in my hometown who had no help during those days. It was then that I decided to start a delivery service that will take care of people's needs. During the first month of Jhola Delivery Service, we would not even charge people," said Gurung.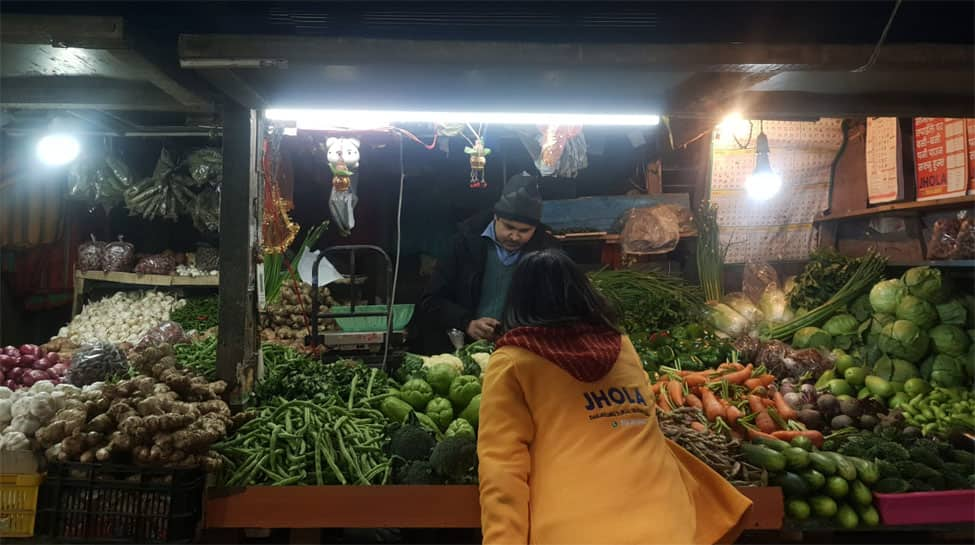 (Caption: Jhola Delivery Executive Yasodha Rai exploring Darjeeling local market to get the freshest produce)
The On April 26, 2020 Gurung started Jhola by borrowing just Rs 1,000 from her mother. "We started Jhola with seed money of Rs 1,400. I had Rs 200 with me, my brother had Rs 200 and we borrowed Rs 1,000 from our mother."
But how different was Jhola Delivery Service from other app-based services that promised door-step delivery? "Ours is not just a delivery system. We are deeply invested in giving interpersonal services," says Gurung.
"Other hyperlocal services are not the same as Jhola. Our marketplace can be called super hyperlocal. Of course we are using technology, but we have incorporated both the human touch and technology in our venture. We at Jhola cater to all your needs. We shall not only buy groceries, medicines, or everyday essentials for you, but also help you plan those."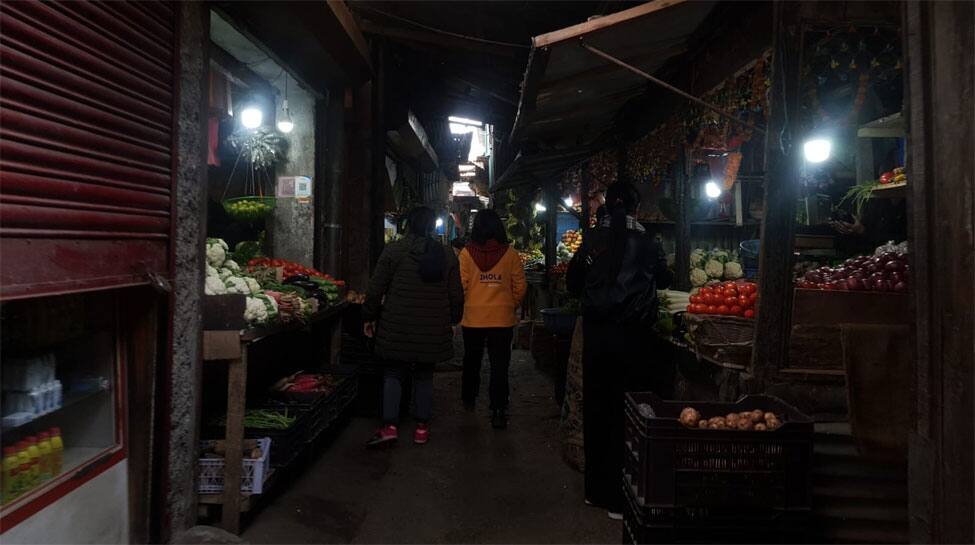 Elaborating on how interpersonal Jhola Delivery System is, Gurung shares stories of how people working in Middle East rely on Jhola for planning anniversary gifts for their spouses. "We go the extra mile in not only buying gifts but also discuss with our clients as to how they would like to design them, what are their preferences, and what could be a possible surprise gift."
"Our intervention is at the level of the closest human relationships. Because all orders are fully customisable, we act like shoppers for them. We video call them from the shop so that they feel like they're in the bazaar themselves. And we pick up items which are considered 'embarrassing or something that one would only entrust to someone close," Gurung adds.
Jhola is not only a delivery service. "It is a step beyond that. It is actually a service business in the literal sense. Once we had a customer who wanted us to pick up stamp paper from Kutchery and put it in an envelope and hand it over to a passenger car that was leaving for a place outside Darjeeling (basti area)."
Sharing another service of interpersonal nature, Gurung said, "Once when a customer had to pay some money in an office, and it was already 5:30 PM and the office was shutting at 6 PM, we went to the office to pay the money on his behalf. These examples that I am citing are just to let you know that Jhola is not just a delivery service. It is beyond that – hence I call it a super hyperlocal service where you will find our hearts invested in it."
"We customise all requests, something an automated app will not be able to do," adds the 35-year-old.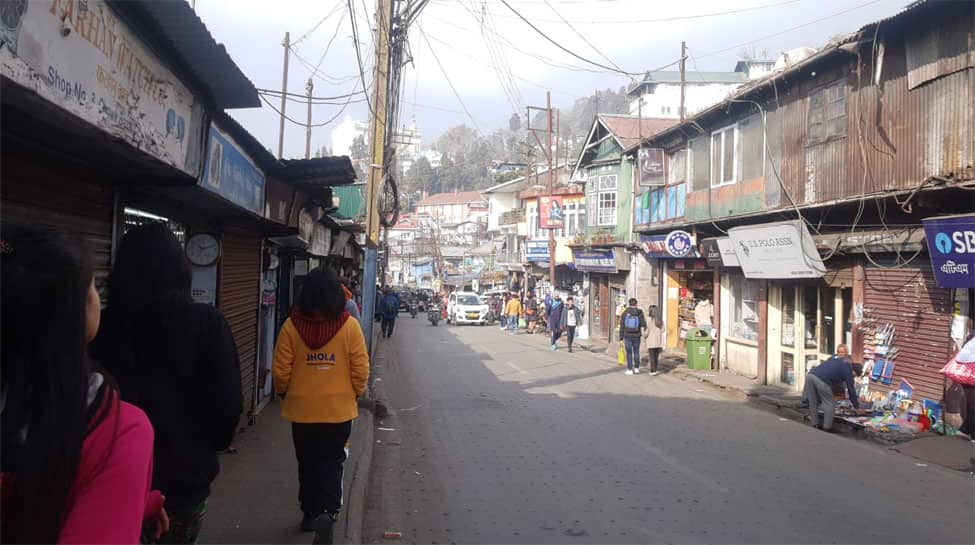 Life, however, has not been very easy for Gurung. Hailing from a very humble background and having studied in Delhi and Mumbai, she had to face discrimination at many levels. At the same time Gurung had her own internal battle to fight.
"I was fighting my own battle within and in society too. Being queer and being comfortable with my sexual identity were not easy for me. Also, during my stay in Delhi and Mumbai, my ethnic identity was the centre of attention. However, I overcame all odds and the greatest of all was to accept who I was. Once I came out, I channeled all my strength into starting my own venture and developing a business ecosystem for society," said Gurung.
"After starting jhola in 2020, I saw about 3 to 4 similar services that people had started. It gives me immense pleasure that I showed the path to several others."
She has bigger plans for www.darjinc.com. For example, a booking system this year where she would be taking personalised bookings for homestays, hotels etc. She also wants to expand her venture of selling locally manufactured products on bigger e-commerce platforms through her DEN (Darjeeling Entrepreneurs Network) vertical. DEN currently works as an umbrella organisation where small businesses come together and sell Darjeeling-grown products on bigger online shopping portals.
From seed money of Rs 1,400, Gurung's venture registered a turnover of Rs 10 lakh between April 2022 and January 2023. Meanwhile, through her Sewa Programme, Gurung says she wants to give back to Darjeeling through social initiatives and insightful events in collaboration with local organizations working on cultural, social and environmental conservation of the hills.
The 'Rainbow entrepreneur' signs off with a big smile on her face and shares her dream of creating Darjeeling's own platform that will be an amalgamation of both financial and social ventures – a startup that is of Darjeeling, for Darjeeling and by Darjeeling.