Brutally Basic Bollywood: Many movie stars don't want their daughters in Bollywood. Here is why
Even being the daughter of a major star can't save them from becoming victim to Bollywood's dark underbelly of misogyny and sexism.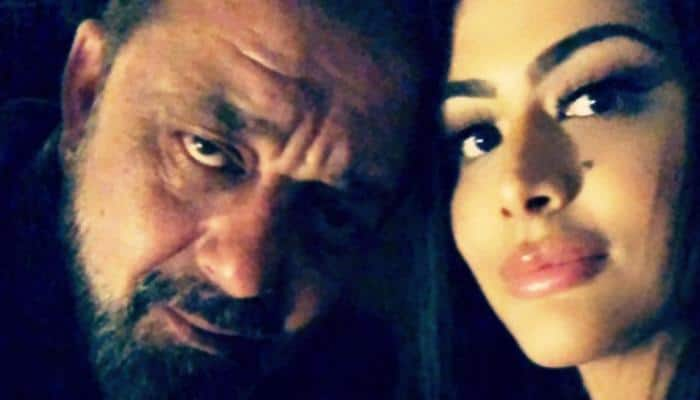 Some time ago, I was not at all alarmed and shocked to read Sanjay Dutt' s confession that he wanted to break a leg (hers, not his own) when his elder daughter Trishala expressed a desire to become an actress. On the contrary, I was impressed by his honesty.
Dutt knows better than most what young heroines have to go through in this film industry.
And the way heroes talk about their leading ladies would make even the most misogynistic pervert blush. I remember a top leading lady of the 1960s telling me about this he-man hero, a pukka ladies' man who would sit with his cronies on the set discussing his amorous exploits. One of them would turn the pages of a film magazine and point quizzically at the picture of every heroine featured. The he-man would nod in the affirmative or shake his head in the negative to indicate whether he had 'done' her or not.
Things haven't changed. For all the talk of gender equality among the heroes, there is still that backroom boys' talk about women that goes on in secret. There is a top-notch action hero of today, married to one of the most distinguished actresses of our times, who is in the habit of discussing lurid details of his heroines' bedroom activities with him. Who needs porn when you can get it straight from stud's mouth?
Wait, don't wince yet. There are so many stories I've heard about Dutt's adventures with leading ladies. I remember once, when he was shooting in Kolkata, everyone in the City of Joy was talking about how he vanished with the leading lady behind his vanity van for a good 45 minutes. Not inside the van, mind you, but behind. For all we know, Sanju Baba might have been discussing the script with your heroine.
Sanju Blah Blah?
We really don't need to get judgmental about what grown-up, consenting adults do when they're not working. But yes, many film families are wary of letting their daughters become part of the film industry.
I don't know whether Dharmendra threatened to break his eldest daughter's leg to keep her completely out of the limelight. The fact is, while the two sons - Sunny and Bobby Deol - were groomed to follow in their father's footsteps, we've never seen Dharmedra's daughter from his first marriage in even a photograph.
I know for a fact that Dharam ji - a gem of a man in other ways but not quite the epitome of the liberal Indian male - didn't' want his daughters from his second marriage with Hema Malini to become actresses. But Hemaji is made of sterner stuff than many star-wives who simply comply with their husband's patriarchal decisions.
I know for a fact that even today, girls from film families have to fight prolonged battles with their parents before getting into movies. Please note, Shah Rukh Khan's son is being readied for stardom. His daughter, we are told, is not keen on a movie career. And, I wonder if Boney Kapoor and Saif Ali Khan's daughters would be poised for a movie career if they didn't have persuasive, assertive actresses (Amrita Singh and Sridevi) for moms.
Before I leave you with that sobering thought, I must tell you about an incident that happened when Nawazuddin Siddiqui came home for dinner. His baby girl was just born and he proudly showed me her picture.
"I am sure she's going to be a great actor, like her father," I said sincerely.
Nawaz looked sadly at me for a while. "Please don't wish that on her," her said softly.
(Subhash K Jha is a film critic and movie expert)
(Disclaimer: The opinions expressed above are the personal views of the author and do not reflect the views of ZMCL.)
Live Tv