Vistara celebrates anniversary in STYLE, draws '8' in the sky over Arabian Sea
To celebrate its eighth anniverssary, Vistara also announced a sale, under which, the domestic one-way fares start at Rs 1,899 and International all-inclusive return fares start at Rs 13,299.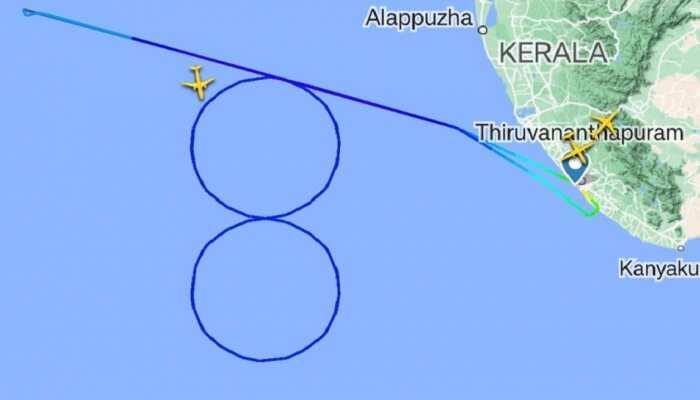 Vistara, a joint venture of Tata group and Singapore Airlines, marked its eighth anniversary today (on January 9, 2023) in style. Vistara operated a special flight, UK08, that took off from Trivandrum and drew the number '8' in the skies. This makes Vistara the first commercial airline to draw the figure '8' at 20,000 ft. at 300 KIAS over 450 NM in oceanic airspace above the Arabian Sea by its Airbus 321neo. Passengers onboard this flight were able to track the flight path real time on the seat-back screens.
The airline also announced a network-wide (domestic and international), anniversary-special sale applicable across all three of its cabins. Bookings under the sale are open starting 0001 hours on 08 January 2023 until 2359 hours of 12 January 2023, for travel between 23 January 2023 and 30 September 2023 (blackout dates apply).
And it's done! We have completed drawing the number 8 to mark 8 glorious years of Vistara on UK08 – a flight we will all remember for years to come! Thank you for all your #VistaraLove and support over these years, we wouldn't be here without you. #AFlightToRemember pic.twitter.com/8UWSVpaCGO — Vistara (@airvistara) January 9, 2023
Under the sale, the domestic: all-inclusive one-way fares start at Rs 1,899 for Economy, Rs 2,699 for Premium Economy and Rs 6,999 for Business Class. On the other hand, on the International routes, the all-inclusive return fares start at Rs 13,299 for Economy, Rs 16,799 for Premium Economy and Rs 43,699 for Business Class.
The TATA SIA Airlines Limited, known by the brand name Vistara, is a 51:49 joint venture between Tata Sons Private Limited and Singapore Airlines Limited (SIA). Vistara commenced its commercial operations on January 9, 2015, and connects destinations across India and abroad. The airline has a fleet of 52 aircraft, including 42 Airbus A320, five Airbus A321neo, two Boeing 737-800NG and three Boeing 787-9 Dreamliner aircraft.