IndiGo Mulls US, Canada Connectivity Using Codeshare Partnership With Turkish Airlines
Codesharing will allow Indigo Airlines to book its passengers on its partner carriers and provide seamless travel to destinations where it has no presence, like US, and Canada.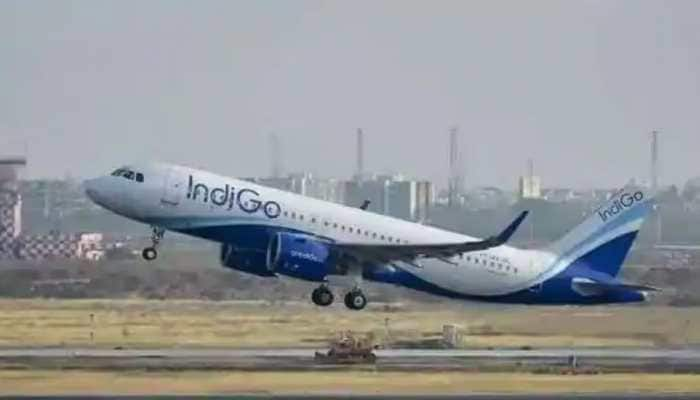 On Sunday, IndiGo announced that it is considering using its alliance with Turkish Airlines to enable codeshare access to the US and Canada. The airline has been given permission by the civil aviation ministry to wet lease up to two aircraft to operate flights to the United States and Canada, a senior official told on Friday.
In response to queries on the same, IndiGo on Sunday said it constantly evaluates and discusses opportunities with aircraft manufacturers, but at this stage, it is pure speculation. "At present, our objective is to enable codeshare connectivity to the US and Canada via our partnership with Turkish Airlines after the required application and approval process," the statement said.
Also read: American Airlines Pee-Gate: Accused Aryan Vohra Came Delhi To Attend Sister's Wedding
Codesharing allows an airline to book its passengers on its partner carriers and provide seamless travel to destinations where it has no presence. The airline's plans also come against the backdrop of Air India starting to ramp up its international operations and expanding its fleet with new aircraft orders.
IndiGo started operating the wide-body Boeing 777 on the Delhi-Istanbul route in February. The plane has been taken on wet lease from Turkish Airlines, and it is the first time that the budget carrier has started flying a wide-body aircraft.
Under the wet lease arrangement, planes are leased along with the operating crew and engineers. Generally, wet leasing of planes is allowed for short periods to tackle supply constraints and ensure that airfares do not surge significantly. There are also reports that the airline might place significant orders for new aircraft. Currently, the airline has more than 300 planes in its fleet, and around 500 aircraft are on order.
IndiGo, the country's largest airline in terms of domestic market share and operating around 1,800 flights daily, is focusing on the internationalisation of operations, preparing to fly to more overseas destinations.
In an interview in February, IndiGo CEO Pieter Elbers said the airline has always kept the option of wide-body aircraft open but did not divulge specific details.
"IndiGo has never ruled out any option. We do have a significant order book. We have almost 500 aircraft on order... We have a steady stream of deliveries coming. "Our focus and emphasis will be on that part. We do have the XLRs order that will further stretch the range of operations for IndiGo," he had said.
With PTI Inputs