Almost 50 Aircrafts Of IndiGo, GoFirst Grounded Due To Unavailability Of Parts
Due to unavailability of parts from Pratt & Whitney, nearly 50 planes of GoFirst and IndiGo are forced to be grounded.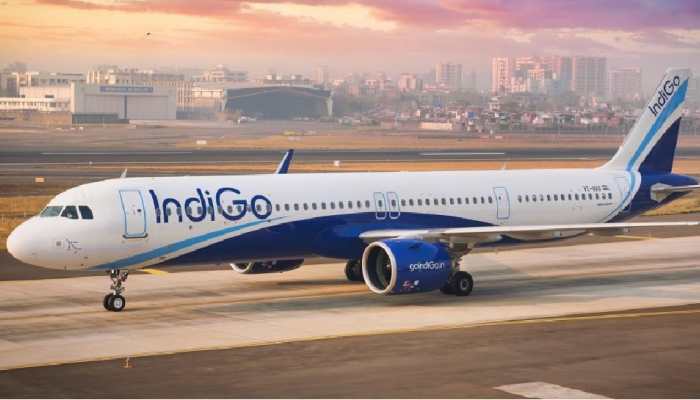 With supply chain disruptions being faced by one of the largest jet engine manufacturers - Pratt and Whitney (P&W), around 50 aircrafts of IndiGo and GoFirst are grounded and cannot fly. A spokesperson of the engine manufacturer revealed that the firm is facing supply chain issues to replace engines for Indian customers. While the supply chain constraints are keeping P&W's big client at land, the manufacturer is trying to work in tandem with air carriers to neutralise this issue and minimise operational disruption. Furthermore, the company is facilitating possible hardware and software updates to increase engine time on the wing.
We expect supply chain pressures to ease later this year, which will support the output of both production and MRO engines," a P&W spokesperson said. It said that this had affected P&W`s supply chain globally without citing the ongoing Russia and Ukraine aggression but the company mentioned in its statement that they are under pressure. "The engines also have a dispatch reliability rate on par with mature engines like our V2500 for the A320ceo family.
Also read - Shivamogga Airport: All You Need To Know About New Aerodrome In Karnataka To Be Inaugurated By PM Modi
Engine availability is under pressure from a combination of engine time on the wing, particularly in certain harsh operating environments, and the availability of hardware to upgrade and overhaul engines. Like many in the industry," according to P&W statement.
India`s low-cost carrier Indigo currently has the maximum number of aircraft engines that are going to be replaced in the coming days with around 30 aircraft in their fleet standing and waiting for an engine replacement.
"Globally, the aviation industry continues to face significant supply chain disruptions. While it is our immediate priority to deploy adequate capacity to serve our customers, we are actively engaged with our OEM partners to work on mitigation measures that should ensure the continuity of our network and operations," IndiGo said.
"As we work on various cost-efficient countermeasures with our OEM partners, the endeavour is to minimize the economic impact of AOG, resulting from this global disruption," it added.
Also read - SpiceJet Begins Delhi-Shillong Direct Flight Service, To Operate Twice a Week
In a recent interview with ANI DGCA chief Arun Kumar said, "The most difficult task in my tenure was the incidents like a failure of jet engines in the air. In my early days in DGCA, it was very challenging for me as chief of aviation regulator to ask airlines to change the engines as soon as possible.
"Although the go-first airline company has not issued any statement on the grounding of some of its fleet due to engine replacement by P&W, the company responded in January this year that,"Pratt & Whitney is still dealing with its supply chain issues and though there is improvement the complete resolution may take time. Pratt & Whitney provided 17 serviceable engines in December and we were able to make 8 aircraft serviceable. Similarly, we are expecting 20 more serviceable engines to be received by February - March 2023," the Go First statement has issued on January 2023.
Go First is very hopeful that the rest of the engines will be replaced by March of this year as per their statement. ANI reported in 2019 when DGCA issued instructions to IndiGo and GoAir to ensure that it does not operate any Neo aircraft with two Pratt and Whitney 1100 series engines that have been used for more than 3,000 hours each. At that time GoAir had 13 such aircraft and Indigo had 16 such aircraft in 2019.