Taliban-ruled Afghanistan unveils first supercar Mada 9, takes internet by storm
The Mada 9 car, indigenously developed by Taliban-ruled Afghanistan, is powered by the engine of a Toyota Corolla however, the specs of the car are not known yet.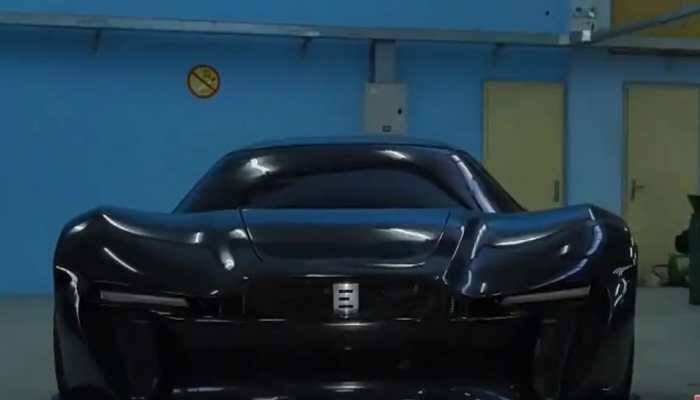 Afghanistan, under the rule of the Taliban government, has unveiled its first indigenously built supercar billed Mada 9. However, the reports suggest that the car is not a production-ready model and is still a prototype developed after over five years of work on the car. The development work of the supercar was carried out by a team of engineers from Kabul's Afghanistan Technical Vocational Institute (ATVI) and ENTOP.
The videos of the car posted on social media handles are going crazy viral on the internet. One of the videos on Twitter got over 1.2 million views showing the Mada 9 supercar prototype surrounded by people looking at the car and checking out its design. Some of the people in the video seem like Taliban officials who can be heard appreciating the car.
Also read: Tesla Model S, Y, 3 get CHEAPER in US, Europe as sales take a hit, affecting growth
The brand new car, with Afghanistan as its origin country, is powered by a Japanese engine of a Toyota Corolla, as revealed by Ghulam Haider Shahamat, head of ATVI, in a statement to Tolo News. The official did not reveal the exact specifications of the car. However, he mentioned that the engine has been tuned to propel the car to high speed. He also revealed that they have intentions of making the electric version of the car as well.
— الأحداث الروسية (@soldier2017kg) January 12, 2023
Abdul Baqi Haqqani, the Taliban's Higher Education Minister, said yesterday at the ENTOP headquarters that the car will demonstrate the Taliban government's dedication to offering "religious and modern sciences for its people."
According to Mohammad Riza Ahmadi, CEO of ENTOP (the automobile maker), the supercar would "convey the value of knowledge to the people," which will improve Afghanistan's reputation abroad. The car's launch date has not yet been made public. But according to Riza, the vehicle would initially set out for Afghanistan, and "one day it will go globally."